Cosmos (ATOM) Price Prediction - Polkadot (DOT) And Tradecurve Expected to Surge In 2023
Disclaimer: The text below is an advertorial article that is not part of Cryptonews.com editorial content.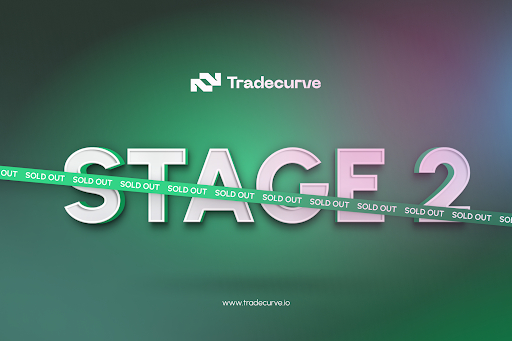 In the second quarter of 2023, several long-standing cryptos, such as Cosmos (ATOM) and Polkadot (DOT), have found it challenging to trade in the green zone. On the other hand, a new project, Tradecurve, has been making presale records. Experts are recommending investing in this new project to make big money in 2023.
>>Register For The Tradecurve Presale<<
Cosmos (ATOM) Launches Noble To Attract Users
Amid the falling market value of ATOM, Cosmos has introduced a new development on the network that may attract users. Recently, Cosmos (ATOM) launched Noble, which aims to address liquidity issues, mitigate bridge risks, and alleviate fragmentation. Noble will address liquidity problems by issuing Cosmos' (ATOM) native USD Coin (USDC).
However, Cosmos (ATOM) has been facing problems on other growth fronts. The daily active addresses count on the Cosmos (ATOM) network is significantly low, causing a steep decline in the volume of daily transactions. Consequently, the price of Cosmos (ATOM) has also taken a blow, and has nosedived by 5% in the past week. Currently, Cosmos (ATOM) is available to trade at $10.31.
Polkadot (DOT) Sees Fall In Core Developers Count
Due to the network advancements of its rivals, Polkadot (DOT) has taken a dip on the growth chart. According to latest market data, the number of core developers on Polkadot's (DOT) network has gone below that of Ethereum and Cosmos.
The data from Token Terminal revealed that the number of developers committing codes on Polkadot (DOT) was 149, while it was 156 and 190 for Cosmos and Ethereum. This, in turn, has caused a decline in the market value of Polkadot (DOT).
The price of Polkadot (DOT) has dropped by 12% in the past month. As a result, Polkadot's (DOT) trading price has come down to $5.21. Experts believe that while Ethereum has benefited from its Shanghai Upgrade, Cosmos' latest unlock of several dApps has helped it overtake Polkadot (DOT) by core developers count.
Tradecurve Leads Marker For A Bull Run
Until now, either there have been exchanges that only deal with cryptocurrency, like ByBit and Kraken, or platforms that support only traditional derivatives, such as WeBull and E-Trade. But Tradecurve has combined all derivatives on a single platform. It has also used DeFi capabilities for the protection of traders' privacy.
Tradecurve's target market size is more than 100 trillion dollars. Hence, it can easily rake in billions in profits in just a few years. It will work on the proof-of-reserves (PoR) mechanism. Moreover, its users will have full control over their assets, and hold their private keys.
The platform offers high leverage of 500:1, and uses algorithms and artificial intelligence to maximize traders' profits. Its ecosystem consists of Exchange, Automated Trading, Academy, and Copy Trading.
TCRV is the native token of the ecosystem. At present, the tokens are available at $0.015. But their price is projected to surge by 50x during the presale phase, and 100x after launch. The tokens will be listed on Uniswap soon.
For more information about TCRV presale tokens:
Click Here For Website
Click Here To Buy TCRV Presale Tokens
Follow Us Twitter
Join Our Community on Telegram
---