Copium Token Price Prediction - Is $COPIUM The Next Pepe?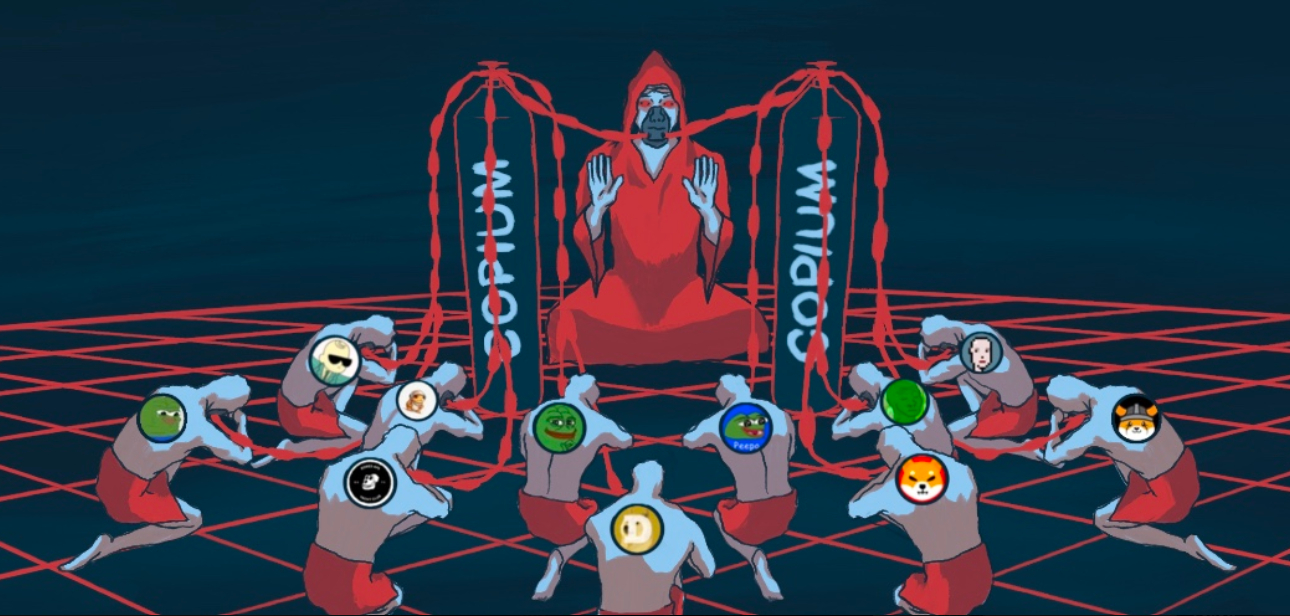 Disclaimer: The Industry Talk section features insights by crypto industry players and is not a part of the editorial content of Cryptonews.com.
The meme coin explosion has continued to gain steam in recent weeks with dozens of new meme projects launched every day.
While many of the speculative projects never get off the ground, a few manage to attract huge interest, hype and investment from day one.
Copium ($COPIUM) is one such project and after launching straight-to-DEX on Uniswap on May 18 it saw more than $45 million of trading volume in its first 24 hours and pump more than 1,000% from launch and became a top trending token on DEXTools.
With a market cap of $10 million, there is still huge room for growth in the project, especially given the interest around its upcoming NFT collection and airdrop and with $COPIUM now listed on three major exchanges - LBank, MEXC and Poloniex - within 24 hours of launch.
Copium Soars In Popularity With Over 15k Followers, Is It About To Surge?
Copium's private, invite-only presale saw 33% of the coins distributed on an invite-only basis to prominent and influential figures in the crypto community.
All in all, 33% of tokens were sold for $0.001213. The presale equated to a value of $363,999, giving the coin roughly a $1 million fully-diluted market cap at launch.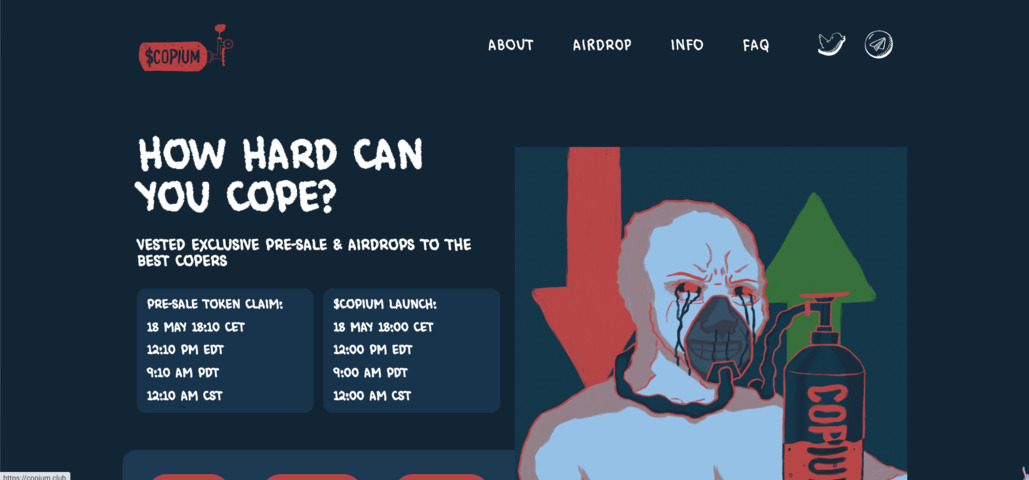 The private sale aimed to involve 200 famous crypto community members who could serve as project ambassadors and holders.
Each private sale member could purchase a maximum of 1 ETH worth of $COPIUM making for a fair launch, which was further enhanced by only 10% of their tokens being unlocked at launch.
One such figure was prominent YouTuber and crypto investor FaZe Banks, one of the founders of FaZe Clan, who revealed to his 3 million Instagram followers that having sold made his 1 ETH back he is now holding $COPIUM for the foreseeable future.
The remaining 90% will be unlocked linearly over a three-week schedule, mean new investors will be HODLing alongside some renowned community figures, rather than being immediately dumped on by presale buyers.
Despite being brand new, the Copium Twitter account has already gained over 16.5k followers, while its Telegram account is also heading towards 5k. Moreover, many of the project's Tweets have received 5k or more engagements, signaling the excitement over the launch and the future of the project.
Besides the presale, 25% of tokens will be sent to exchanges for liquidity, 33.31% to marketing, 1% to an airdrop, 0.69% to the team and 10% for future development.
Could Huge Profits Be Due for Early Investors?
As we have seen with Pepe ($PEPE) or slightly lesser-known coins like Turbo ($TURBO) or Sponge ($SPONGE), investors can generate considerable gains quickly by investing in meme coins early.
But can Copium repeat history?
At its all-time high, Pepe reached a market cap of over $1.7 billion high despite providing no utility - this highlights the power and excitement of the best meme coins in that their price is not closely tied to a use case like other cryptos.

Therefore, meme coins have the potential to pump much higher earlier on in their journey. However, this volatility can also work the other way, with meme coins sometimes crashing back down as quickly as they rise.
For example, Turbo is currently down 77.5% from its all-time high that occurred on May 6. With that in mind, investors must be aware of the risk that comes with investing in meme coins.
While it may never reach the heights of Pepe or Turbo, Copium's rapid rise to prominence on social media tells us it certainly has the potential.
With a current market cap of just under $10 million and huge volume in its first 24 hours, Copium certainly has room to climb and close the gap on slightly older meme coins - it has already reached a local high of $0.01625 and it would not be unrealistic for Copium to hit to the $0.02 mark in the coming days and weeks.
Copium has quickly made its way to three major centralized exchanges and will receive a new influx of liquidity and interest - LBank, MEXC and Poloniex have a combined trading volume of almost $1.5 billion and almost 3 million weekly visitors.
Therefore, we could expect Copium to reach the $0.05 mark by the end of 2023. YouTube analyse Jacob Bury predicted it could even 100x.
However, all cryptos come with a degree of risk, especially new meme coins, and while some can rebound after a sell of, others cannot, slowly losing their value after an initial pump. Therefore, it is important to remember this and do your own research (DYOR) when learning about new cryptos.
Why Has Copium Seen So Much Hype?
There are several factors attributing to Copium's early social success. The main one seems to be the team's deep understanding of crypto culture.
While some projects seem out of touch, or too buttoned-up, $COPIUM embodies the spirit of the crypto community, combining its humor, language and fundamentals.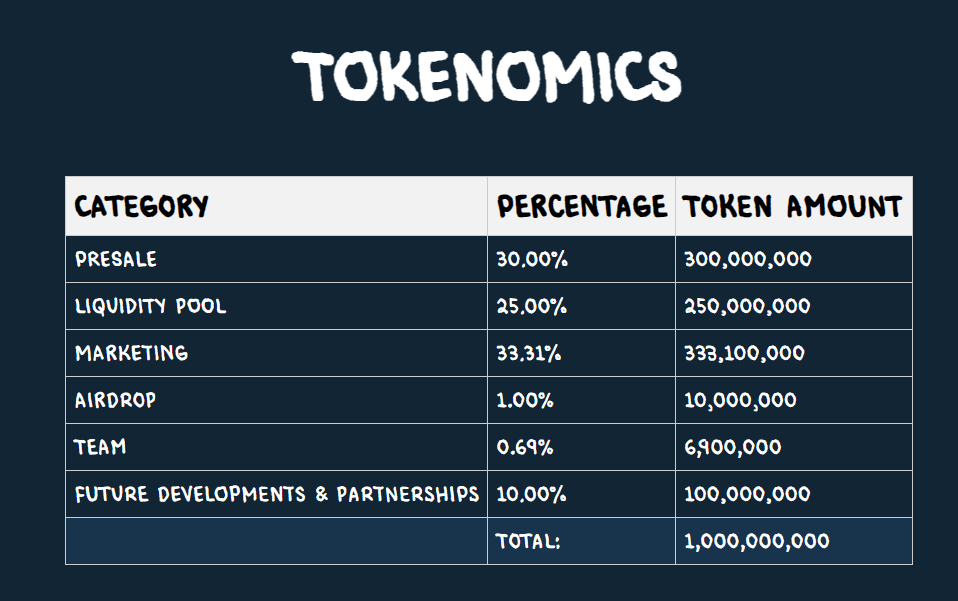 Its invite-only private sale generated huge hype in the community and volume has quickly reached $45 million on Uniswap, which will attract further interest and a wider audience.
While it does not provide a roadmap or utility, the project has an airdrop planned for the largest holders in the coming days to reward them with exclusive NFTs and $COPIUM - the NFT collection has already seen 30 ETH of volume despite less than 10% of the 200-strong collection being listed.
According to the Copium website, the project is built around "coping" with missed opportunities with meme coins, which is timely, following the recent pumps.
For more information on the Copium project, check out their Telegram group.
Disclaimer: Cryptocurrency projects endorsed in this article are not the financial advice of the publishing author or publication - cryptocurrencies are highly volatile investments with considerable risk, always do your own research.
---