Conflux (CFX) vs. Optimism (OP) vs. VC Spectra (SPCT) – Which Will Surge First?
Disclaimer: The text below is a press release that is not part of Cryptonews.com editorial content.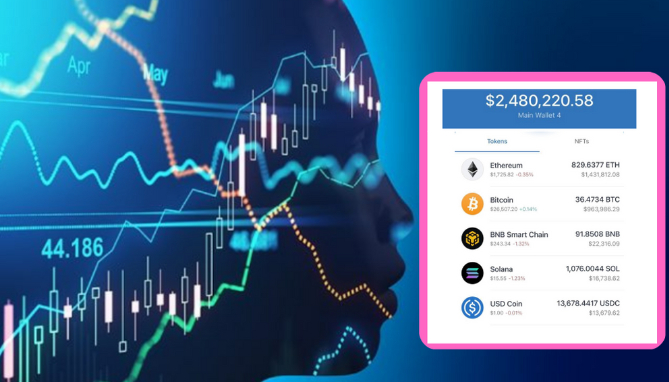 While tokens Conflux (CFX) and Optimism (OP) can be pretty volatile, they often produce big rallies.
It'll be interesting to see which project will move into bullish territory sooner.
While VC Spectra (SPCT) is the 'underdog,' it has more chances for a serious surge in the coming months. Let's analyze each of these altcoins in more detail.
Conflux (CFX) Partners With World of Dypians Metaverse
Conflux (CFX) has partnered with World of Dypians where it will be represented in the virtual world as headquarters for users to get updates, news, and more.
Developers will urgently want to bolster Conflux (CFX), considering its down-trending price action.
After rising 69% in June from $0.16 to $0.27, almost all those gains have vanished, dropping back to $0.17.
This was partly due to the 'market market 'allegations surrounding the DWF Labs' $18 million purchase of CFX in late June.
Overall, Conflux (CFX) remains quite bearish, derailing its chances of a noticeable boost soon.
The maximum price prediction for this token by 2024 is $0.30. Compared to Optimism, Conflux (CFX) is less likely to surge first.
$455,000 Stolen from Ethereum's (ETH) and Optimism's (OP) Vaults through Arcadia Finance
The DeFi protocol, Arcadia Finance, is the latest to fall victim to an expensive exploit.
Hackers drained around $455,000 worth of funds from its Optimism (OP) and Ethereum (ETH) vaults.
Fortunately, this setback didn't affect Optimism's (OP) price, which has moved sideways around $1.20 in the past week.
Before this, a lot went well, which drove the token up 70% since mid-June from $0.87 to $1.50.
After the 'Bedrock' upgrade, on-chain data revealed a massive reduction in gas fees and faster deposit confirmations.
Soon after, Optimism (OP) integrated with the Binance Smart Chain.
Considering these developments and the current price action, Optimism (OP) will likely increase before Conflux (CFX).
Most predictions suggest a maximum of $2 for Optimism by 2024, meaning a potential 1.67x gain.
Meanwhile, VC Spectra (SPCT) is poised to blow this and Conflux's (CFX) estimates out of the water.
VC Spectra (SPCT) Expected To Surge By 10x In The Coming Months
VC Spectra (SPCT) is an ESG-focused decentralized asset management platform for the most promising blockchain and technology businesses.
It's a transparent service where investors can view operations, track their portfolio and make informed decisions.
Such transparency is possible due to smart contracts, which handle other roles like asset management and profit distribution without third parties.
VC Spectra (SPCT) will also become a complex trading platform with strategies like diversification and hedging to ensure the best returns while keeping risk in check.
The Spectra token (SPCT) is the key to unlocking this well-oiled machine as the utility token for the platform.
Other benefits include quarterly dividends through buy-backs, voting rights, and exclusive access to discounted pre-ICOs.
SPCT's low price in Stage 1 of VC Spectra (SPCT) presale makes it poised for a surge. It is valued at $0.008, soon to be $0.011, representing a 37.5% jump.
This would already be higher than what Conflux (CFX) or Optimism could achieve in a few weeks.
Thus, VC Spectra (SPCT) looks more probable to experience a noticeable boost.
VC Spectra's developers believe SPCT should be worth $0.08 when the platform launches, 900% higher than its current value.
Investors can buy SPCT using the Ethereum (ERC20) and Bitcoin (BRC20) standards.
Learn more about the VC Spectra presale here:
Buy Presale: https://invest.vcspectra.io/login
Website: https://vcspectra.io
Telegram: https://t.me/VCSpectra
Twitter: https://twitter.com/spectravcfund

---