Competition Heats Up For Australian Crypto Exchanges
Huobi, the now Singapore-based cryptocurrency exchange giant, has announced that they are expanding into Australia in a push to reach untapped markets and grow its user base.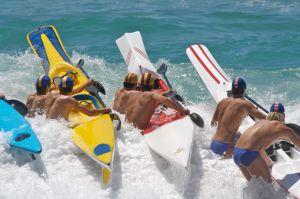 According to a press release, the company opened up for fiat-to-crypto trading with Australian dollars (AUD) on July 5. For now, AUD trading is available in 10 markets:
BTC/AUD
ETH/AUD
BCH/AUD
LTC/AUD
ETC/AUD
POWR/AUD
ELF/AUD
CTXC/AUD
DTA/AUD
IOST/AUD
Head of Huobi Australia, Adrian Harrison, cited a friendly regulatory environment as their number one reason for choosing Australia over other markets, saying that Australia has "a very receptive and progressive set of regulators." In July, Huobi closed its Huobi Pro, a platform for professional traders, for customers in Japan due to regulatory reasons.
Harrison also noted that Australian regulators seem eager to help bridge the gap between the crypto community on one side, and banks and lawyers who don't necessarily understand how to deal with this new asset class, on the other.
"Once you get progressive regulations coming in, it gives us a sense of legitimacy," Harrison said, adding that "we're here to work with them."
Huobi first started operating their cryptocurrency exchange in China in 2013, and was for a long time one of the largest players in the Chinese market. The company moved its headquarter from China to Singapore when Chinese regulators issued a ban on initial coin offerings and crypto trading back in September of 2017.
Huobi trading volume in the last 24 hours (GMT 05:00):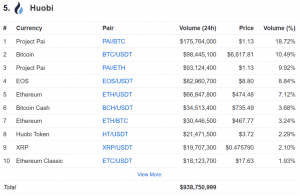 ---