Competition Between Bitcoin Mining ASIC Manufacturers Is Heating Up - Report
After Bitcoin halving, ASIC mining equipment producers will compete increasingly more aggressively, and in the long term, only 2 or 3 industry players will survive, states a report by BitMEX Research.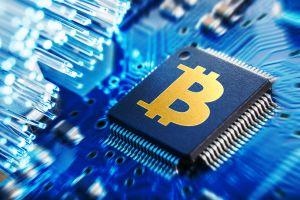 The report looks into the history and current situation, as well as the efficiency of mining equipment from the five largest producers of Bitcoin ASIC mining equipment: Bitmain, Canaan/Avalon, Ebang, MicroBT, and Innosilicon.
Researchers found that Bitmain, which has been leading the market since 2015, is starting to lose its market share to MicroBT, which has had a market share of 35% in 2019. Nevertheless, the company still remains the market leader with an estimated market share of 46%. Meanwhile, Canaan ranks third with captured 12% of the market.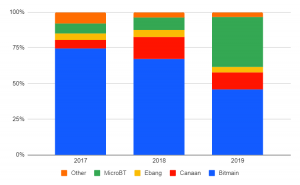 Aside from that, the report finds that Bitmain currently has the most energy-efficient product, Antminer S19 Pro, which operates at around 30 joules per terahash (J/TH). This is marginally better than MicroBT's Whatsminer M30S++, which operates at around 31 J/TH. Other products are less efficient, as the nearest competitor, Canaan's Avalon 1146 pro will have an efficiency of 42 J/TH.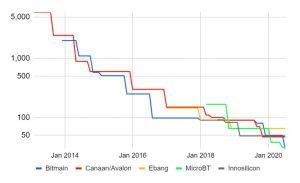 BitMEX research also weights initial public offering (IPO) attempts by Bitmain and Canaan and concludes that "corporate governance in the ASIC mining industry has considerable room for improvement."
Other takeaways:
Competition within the ASIC manufacturers has tightened and the industry will continue to consolidate with only 2-3 big players remaining in the long run.
In the short term, we can expect tight competition between Bitmain and MicroBT.
Bitmain's dominance has been significantly reduced over the past 18 months.
The mining farm industry is also becoming increasingly consolidated post halving, as new investments are coming from a small number of well-financed entities.
The current generation of ASIC miners is likely to remain in operation for several years, as their lifespan continues to increase.
China still dominates ASIC manufacturing but it is losing its share in the mining farm operator business to European and North American miners.
Reactions:
---