Colibri Payments is All-in-one Legal Platform for Business to Work with Cryptocurrency at Only 0.2% Transaction Fees
Disclaimer: The Industry Talk section features insights by crypto industry players and is not a part of the editorial content of Cryptonews.com.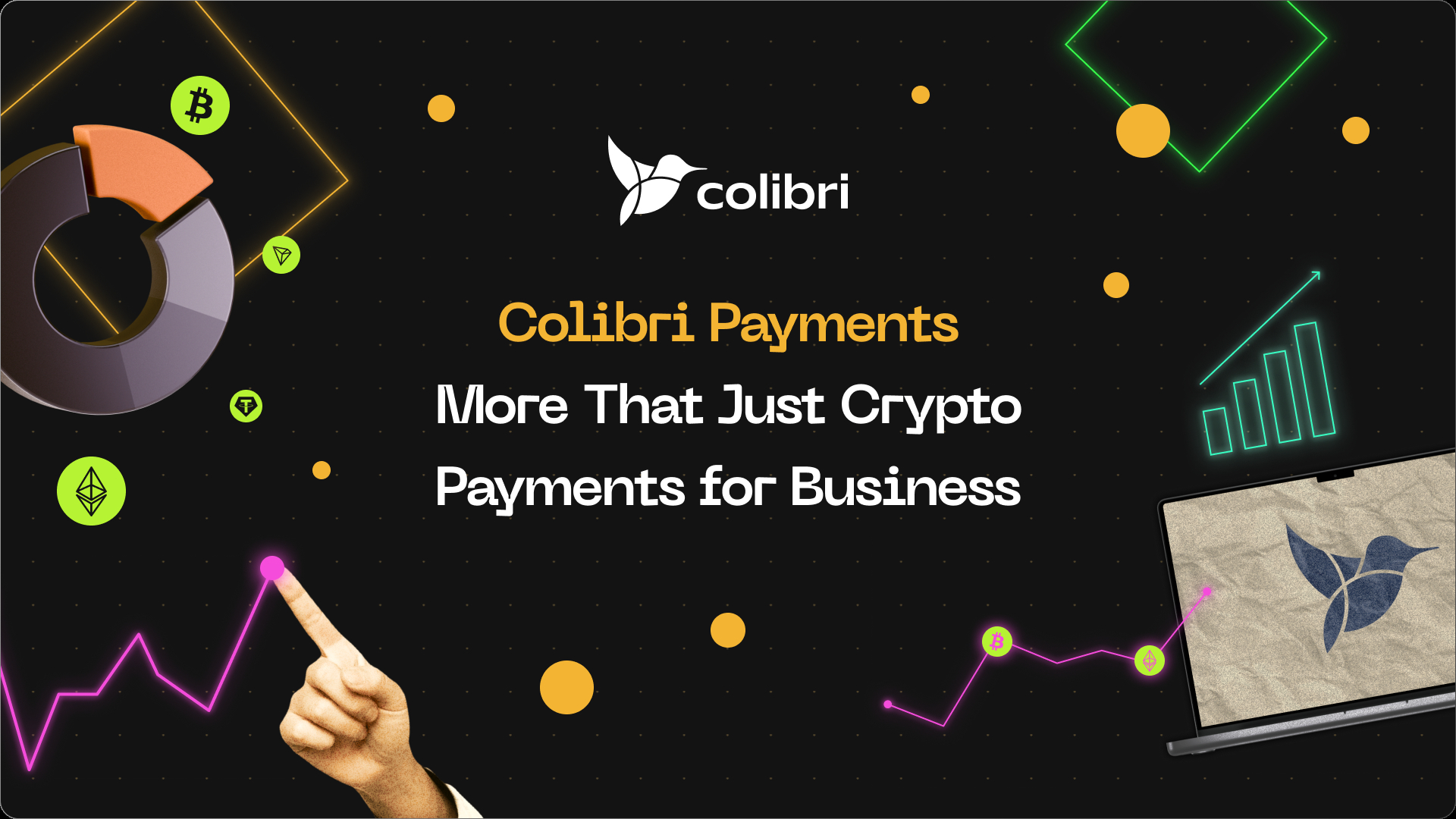 As the globe continues to turn, companies in a wide variety of sectors are continuously looking for innovative solutions to help them improve the pleasure of their customers and make their operations more efficient. The world of finance is not exempt since the proliferation of cryptocurrencies fundamentally alters how we conduct business transactions.
When it comes to firms, the potential advantages of incorporating crypto payment methods are sometimes underestimated, even though cryptocurrency has traditionally been linked with sectors mainly focused on serving consumers. All companies must recognize the importance of incorporating cryptocurrency payment options to enhance the customer experience. That's where Colibri Payments steps in.
Traditional payment options, like wire transfers, credit cards, and cheques, often come with hefty transaction costs, extended settlement delays, and geographical limitations. These bottlenecks may restrict businesses' agility, burden their financial resources, and obstruct international commerce. Colibri Payments is a well-known firm that will help find solutions to these issues. The platform enables financial operations such as accepting payments, making payments, missing invoices, withdrawing to fiat or crypto, and converting funds leveraging the benefits of traditional currency and cryptocurrency.
Additionally, Colibri Payments is more than simply a platform for cryptocurrency payment transactions. Colibri B2B is an all-encompassing solution that was developed especially for companies so that they may participate in crypto transactions while remaining compliant with applicable laws. This instills confidence in companies that they are acting correctly. Primarily, Colibri Payments boasts some of the lowest fees in the crypto processing industry, with rates as low as 0.2% for pay-ins and pay-outs. This cost-effectiveness enables businesses to optimize revenue streams and maintain a competitive edge.
Regarding use cases, Colibri Payments is designed to accommodate various business sectors. The platform is available to companies so that they may make purchases of a wide variety of items, participate in gaming and betting activities, car rental, and a great deal more.
Unlocking Business Potential: Colibri Payments and the Speed of Crypto Adoption
Numerous businesses are already leading the way in implementing the new digital financial revolution as the adoption of crypto as a payment method has grown substantially. Starbucks has already begun accepting Tether (USDT) as a means of payment, while Balenciaga is already taking 1Inch (1INCH) tokens as payment. Both companies are giants in their respective industries and have already realized the potential of cryptocurrencies. These instances provide light on the lightning-fast speed with which the world is moving toward the adoption of cryptocurrency transactions.
Companies must be ready to seize the possibilities presented by the current paradigm change. Colibri Payments emerges as a prominent participant within this changing environment, providing various benefits for organizations looking to utilize the advantages of crypto transactions.
The platform maintains a high level of security to protect the authenticity of all transactions. Colibri Payments mitigates the danger of fraud and illegal access using sophisticated encryption and authentication processes. This inspires faith and confidence in companies that use its services and the consumers they serve.
Interestingly, integration with SWIFT (Society for Worldwide Interbank Financial Telecommunication) and SEPA (Single Euro Payments Area) is supported by Colibri, which makes it easier to do business with companies located inside the European Union. This integration broadens the platform's reach and allows enterprises to take advantage of the many market possibilities available.
Another significant advantage of using Colibri Payments is how quickly new users can use the platform. The platform may be used by businesses in just one day, reducing downtime. This speedy deployment guarantees that organizations will immediately benefit from the increased productivity and convenience that Colibri Payments provides.
Simplifying Invoicing and Payment Tracking: Leveraging Colibri Payments for Business Success
Colibri Payments gives companies access to a wide range of advantages that may help them improve the efficiency of their operations and optimize their business processes. The capacity to send bills to clients automatically or by hand comes first on the list of capabilities. They can present clients with branded invoices and comprehensive payment instructions when they use the invoicing function of Colibri Payments, which ensures that the payment process will go off without a hitch. The method also makes it possible for companies to monitor the transfer of money.
In addition, the billing process may be streamlined using Colibri Payments, making it possible for companies to produce invoices with just a few mouse clicks. Alternatively, companies can put their faith in the system to do the work automatically, saving them both time and effort. This flexibility accommodates companies with varying tastes and offers a comfortable invoicing experience specifically adapted to each organization's requirements.
That's not all. Companies can also quickly incorporate their individualized payment scripts owing to Colibri Payments' host-to-host connectivity. With the application programming interface (API) given, companies can modify the payment process to meet their own needs. This flexibility allows organizations to connect the payment system with the infrastructure they already have in place, streamlining operations and ensuring a smooth user experience.
Wrapping Up
Colibri Payments is critical in solving essential difficulties companies encounter and helping streamline cryptocurrency transactions. The platform improves security, streamlines payment processing, facilitates currency translation, maintains legal compliance, and provides extensive reporting and analytics under the solid solutions and capabilities they make available to firms.
Businesses can confidently embrace the advantages of cryptocurrencies owing to Colibri Payments' comprehensive cryptocurrency support, refill option, rapid deployment, acceptance of payments for products and services, numerous exchange pair options, and buy options. The platform has applications in various markets, making it a flexible instrument for companies who want to capitalize on the promise of the cryptocurrency field and enjoy the benefits of low fees –0.2%.
---