Coinbase Listing Effect Wanes? Community Suspect Insider Trading
Remember back to the listing of Basic Attention Token (BAT) on crypto exchange Coinbase in early November? After rising sharply in the days leading up to the first trading day, the price of BAT plummeted in the days that followed, selling off nearly 68% from peak to bottom in the roughly 3 weeks that followed.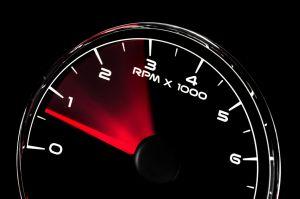 Now, privacy-focused cryptocurrency Zcash may be about to go through a similar experience. According to an update from Coinbase, the company started to accept inbound transfers of Zcash (ZEC) on the Coinbase Pro platform on November 29.
However, the rather muted ZEC rally differs from what BAT experienced earlier in November, when it traded up by more than 30% before falling back again after Coinbase announced it had enabled deposits of the token. ZEC jumped by 15% before trimming its gains to 6% in the past 24 hours (UTC 07:40 AM). However, at the time of writing it's still the best performing coin among the top 20 cryptocurrencies by market capitalization as most of the biggest coins are in red.
ZEC price chart: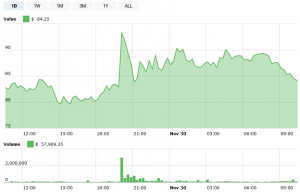 _____
Some members of the crypto community reacted:
Trading in Zcash will initially be available on the Coinbase Pro platform for customers in the US (excluding New York), UK, EU, Canada, Singapore, and Australia, with more countries expected to be added soon.
Suspicions
Although the update was published on the 29th, Zcash was trading sharply higher already on the 27th and 28th. The well-known crypto investor WhalePanda also pointed out the same on Twitter, hinting that somebody knew what was coming before the rest of the market.
Others also pointed out that it appears as if quite a few high-profile crypto traders has been buying ZEC in the days leading up to the announcement, even announcing it publicly:
(Barry Silbert is the Founder and CEO of Digital Currency Group, a major blockchain investment firm.)
And TV personality and Bitcoin evangelist Max Keiser:
However, the ZEC chart in the past week is similar to the overall trends in the market:
ZEC price chart: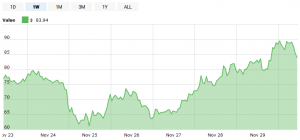 ____
Bitcoin price chart: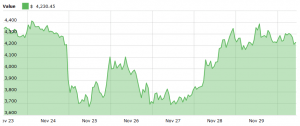 ____
Ethereum price chart:
____
In either case, Coinbase was accused of insider trading in the past, also. In October, a federal judge has dismissed a lawsuit against the company alleging it allowed insider trading when it listed Bitcoin Cash last December. However, last week, a new amended class action complaint has been filed against the exchange related to the same listing.
Cryptonews.com has reached out to Coinbase for a comment on the accusations of insider trading, and will update this article when we receive word from the company.
---