Coinbase Introduces Simplified Crypto Trading
Coinbase, the US-based fiat-to-crypto exchange, is launching a new and simplified process for getting exposure to major cryptocurrencies. It will be available to Europe and US-based customers "over the coming weeks."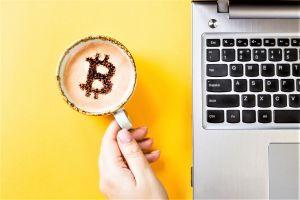 The new update, dubbed Coinbase Bundle, lets a Coinbase customer buy a weighted basket of the five cryptocurrencies currently available for trading on this platform, the company announced. For a minimum of USD 25, the customer will then get exposure to the cryptocurrencies, weighted according to the market capitalization of each of the assets.
Similar to an index fund in the stock market, the new feature will give new crypto investors, who don't necessarily know which asset to invest in, easy exposure to the average return of the five popular crypto assets Bitcoin, Bitcoin Cash, Ethereum, Ethereum Classic, and Litecoin.
Different from existing crypto index funds, however, is that each asset in the bundle is stored in its own separate wallet on the Coinbase platform, and can be traded and transferred by the customer independently of the other assets.
Coinbase Bundle interface: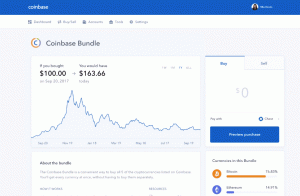 At the same time, Coinbase indirectly is helping to short crypto assets.
This week, Compound, Coinbase and Andreessen Horowitz-funded startup, launched a new web interface allowing users to borrow and short ether, 0x's ZRX, Brave's BAT, and Augur's REP token, or lend them through Compound to earn interest.
In the past, Coinbase has also flirted with the idea of creating an exchange traded fund (ETF) on its own. The firm reportedly was in talks with Wall Street asset manager BlackRock about potentially launching an ETF or other exchange traded product. It is, however, unclear whether BlackRock is interested in playing a role in bringing a bitcoin or crypto related ETF to market, given earlier comments from the company's CEO that his clients do not want exposure to crypto.
Also earlier this month, Coinbase announced a new and expedited listing process for new digital assets on its platform, saying it plans to "rapidly list all assets" that meets its standards. The new process is made possible by making them available for users in a jurisdiction-by-jurisdiction manner, meaning users in different regions may not necessarily have access to the same assets.
---