Coinbase CEO Condemns Chase UK's Prohibition of Crypto Transactions; Chainlink (LINK) and VC Spectra (SPCT) Experience Upward Movement
Disclosure: Crypto is a high-risk asset class. This article is provided for informational purposes and does not constitute investment advice. By using this website, you agree to our terms and conditions. We may utilise affiliate links within our content, and receive commission.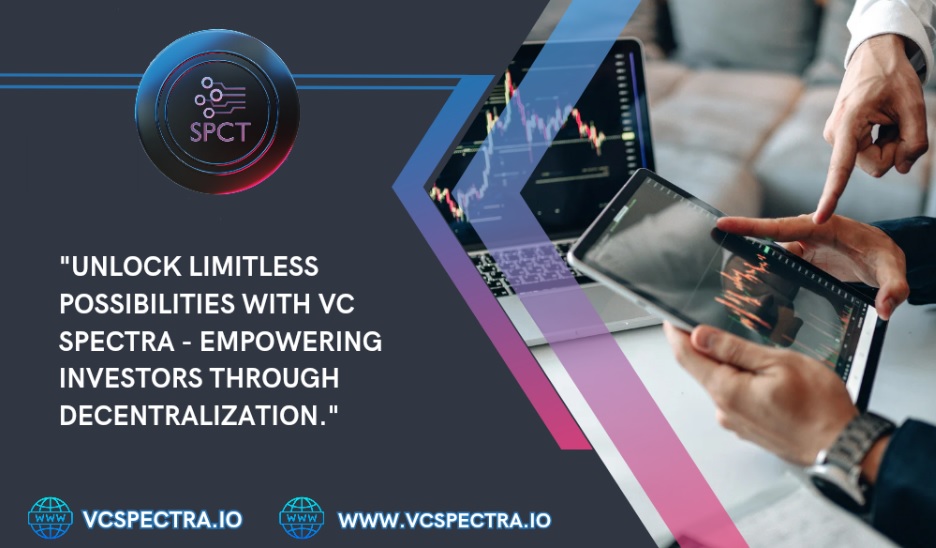 Chase UK recently refused to deal with any transaction involving cryptocurrency. This development was met with a harsh response from Coinbase CEO Brian Armstrong. Meanwhile, Chainlink (LINK) and VC Spectra (SPCT) experienced a surge in token prices, becoming the top altcoins to watch for in 2023.
Let's explore the market performance of these top crypto coins and find the best crypto to buy right now!
Summary
Coinbase CEO recently slammed Chase UK for prohibiting crypto-related investments.
Chainlink (LINK) climbed by 10.4% after its CCIP integration with Coinbase.
VC Spectra (SPCT) took a stunning 76% leap in its public presale.
Coinbase SEO Slams Chase UK for Prohibiting Crypto Payments
In a recent development, Chase UK informed its customers that it's putting the brakes on buying cryptocurrencies using debit cards or bank transfers. The bank cited worries about potential fraud tied to digital assets as the driving force behind this decision.
Coinbase CEO Brian Armstrong isn't holding back in expressing dissatisfaction with JPMorgan's UK retail arm, Chase UK. Brian Armstrong called this move by Chase UK "totally inappropriate" and urged crypto investors to close their Chase accounts.
The bone of contention is Chase UK's revised stance, completely banning any cryptocurrency payments. Armstrong's criticism highlights the growing tension between traditional banking systems and the crypto sector.
Chainlink Price Surges After CCIP Integration with Coinbase
Chainlink (LINK), a prominent Oracle service provider, made a significant announcement on September 27, 2023. The company unveiled its Cross-Chain Interoperability Protocol (CCIP) integration with Base, an Ethereum layer-2 network incubated by Coinbase.
By integrating Chainlink's (LINK) CCIP, developers can now efficiently construct cross-chain applications and services. It will encourage experimentation and the exploration of novel use cases, as stated by Jesse Pollak, the creator of Base.
Following the announcement of the integration of CCIP on Base, the price of Chainlink (LINK) witnessed a significant surge. The Chainlink price surged by 10.4% from $7.29 per LINK on September 27 to $8.04 per LINK on September 29. However, it soon retraced back to $7.67 on October 3.
Per Chainlink price prediction, experts predict an optimistic trajectory for Chainlink (LINK) in 2024. Chainlink price predictions suggest that the coin will hover around $10.15 to $14.61 in 2024, showcasing a positive outlook for LINK's value in the coming year.
VC Spectra (SPCT) Stuns the Market with 76% Leap
VC Spectra (SPCT) stands out as an innovative decentralized hedge fund, leading the charge in blockchain advancements among new DeFi projects.
The core strategy of VC Spectra (SPCT) revolves around investing exclusively in high-growth potential companies, ensuring profitability for its investors. A dedicated team of skilled investment experts collaborates closely with these companies to effectively mitigate associated risks.
The platform's native token, SPCT, adheres to the BRC-20 standard and is ingeniously built on the Bitcoin blockchain, employing a deflationary model. SPCT has shown exceptional growth recently.
Currently, VC Spectra (SPCT) is in Stage 3 of its public presale, embarking on an impressive journey. The public presale of VC Spectra (SPCT) commenced with a token price of $0.008 in Stage 1.
Remarkably, the value of the VC Spectra (SPCT) token surged by an astounding 450%, reaching $0.044 in Stage 3. This impressive surge represents a remarkable 76% increase from $0.025 to $0.044 in Stage 3, outperforming numerous top altcoins.
Experts are foreseeing a continued surge in the VC Spectra (SPCT) token value, with projections indicating a rise to $0.080 by the conclusion of the public presale. If this prediction holds true, new investors stand to gain a promising 81.8% profit by the end of the public presale period.
Learn more about the VC Spectra presale here:
---