Coinbase Authorized for Crypto Services in Singapore: Implications for Ethereum (ETH) and VC Spectra (SPCT)?
Disclosure: Crypto is a high-risk asset class. This article is provided for informational purposes and does not constitute investment advice. By using this website, you agree to our terms and conditions. We may utilise affiliate links within our content, and receive commission.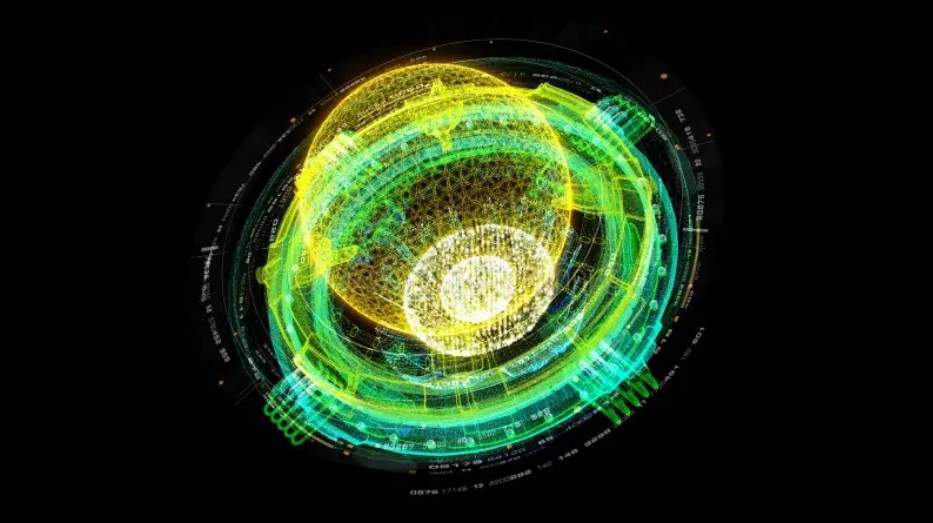 The Monetary Authority of Singapore authorized Coinbase to offer institutional and individual crypto payment services one year after receiving an in-principle approval. With 32% of Singaporeans owning crypto, the Coinbase license may boost the uptake and price of the best cryptocurrencies, such as Ethereum (ETH) and VC Spectra (SPCT).
Will the Coinbase Singapore license revive the weak crypto market? Let's delve deeper into it.
Summary
Coinbase receives a license to offer crypto payment and international and domestic money transfer services.
Ethereum (ETH) hits $10 billion in cumulative revenue in record time.
VC Spectra (SPCT) Stage 1 investors earn 450% ROI.
Coinbase Gets Major Payment Institution License In Singapore
On October 2, 2023, Coinbase became the newest company to receive the Major Payment Institution license from the Monetary Authority of Singapore. Consequently, the Coinbase stock jumped 5%.
The license allows Coinbase to offer institutional and individual crypto payment services. Further, Coinbase is now a recognized Singaporean money-transfer service provider for both cross-border and local transactions.
Coinbase executives, in their corporate blog, mentioned the importance of the Singapore market to their company. The license allows them to serve the over 700 web3 companies in the country and the 25% of the population that owns or has owned top crypto coins and believes crypto is the future of finance.
Moreover, Coinbase has developed money and crypto transfer and payment products for the Singapore market.
Coinbase is expanding rapidly and has recently received the Virtual Asset Service Provider registration in four European countries: Spain, Netherlands, Italy, and Ireland.
Ethereum Hits $10 Billion Revenue Mark Faster Than Big Tech Companies
On 26 September 2023, Caleb and Brown, a crypto brokerage, reported that Ethereum (ETH) had hit the $10 billion cumulative revenue mark. The report showed it took Ethereum (ETH) only six years to attain this milestone, faster than prominent tech companies, Facebook (7.5 years) and Microsoft (19 years).
Ethereum (ETH) generates revenue from the usage of its ETH network. Transaction fees from the activity on top DeFi projects, minting and trading of popular NFT products, and payment for transfer services are the top Ethereum (ETH) network revenue earners.
Yet, the crypto market has remained bearish for most of 2023, resulting in depressed crypto values. In Q3 2023, Ethereum (ETH) declined as its price fell from $1,933 at the beginning of July to $1,667 on September 30.
Still, going into Q4, market experts are optimistic about Ethereum (ETH) and its prospects. Consequently, bullish Ethereum price predictions show Ethereum (ETH) may end 2023 trading between $1,700 and $1,800.
The new Coinbase Singapore license may increase interest in Ethereum (ETH), causing it to gain more users.
VC Spectra (SPCT) Attracts New Investors With 450% ROI For Early Investors
VC Spectra (SPCT) is a decentralized hedge fund investing in promising web3 and fintech start-ups. Moreover, VC Spectra (SPCT) invests in high-growth and profitable projects. It leverages AI and investment experts to manage and mitigate risk to ensure profitability.
Further, VC Spectra (SPCT) offers new shareholders an opportunity to purchase its native crypto coin, SPCT. Its blockchain basis ensures transparency and trust. Furthermore, SPCT provides voting rights and ensures shareholders get a share of profits through quarterly dividends and buybacks.
VC Spectra (SPCT) is advancing through its high-demand public presale. Stage 3 is ongoing, with 80% uptake and gearing for the next presale stage. The VC Spectra (SPCT) presale has experienced massive investor interest, causing two price surges in Stage 3.
The Stage 3 starting price of $0.025 surged to $0.033, followed by another spike to the current price of $0.044. The price spike has seen Stage 1 investors enjoy a 450% gain, having bought at $0.008, while Stage 2 investors earn 300% after buying at $0.011.
Investors who buy VC Spectra (SPCT) now get a 50% bonus on their investment and an 82% profit at the final presale stage when VC Spectra (SPCT) hits its listing price of $0.080 or higher, considering the current price trajectory.
Learn more about the VC Spectra presale here:
---