Civic Rallied on Major Partnership News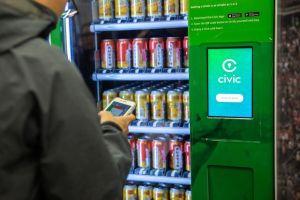 Identity protection and management startup Civic announced today that they're expanding their services into the automated retail industry - vending machines - using the upcoming Civic Pay app, which will have users confirm their identity and pay in a single transaction. The startup has partnered with 12 companies that will integrate this solution.
Following the news, the price of Civic's native CVC token rallied and was up by more than 20% in the past 24 hours before trimming its gains to less than 10% (UTC 12:48 AM.)
CVC price chart: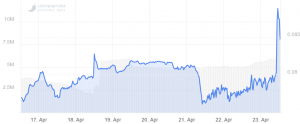 "Together, these companies represent over one million connected vending machines," the team announced in a blog post, adding, "Combining identity with payment will further advance Civic partners' automated retail solutions and expand vending opportunities for a growing market. Currently, there are over 3 million connected vending machines globally, a number expected to grow to 5.4 million by 2022."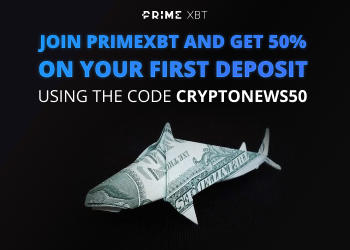 New partners of Civic: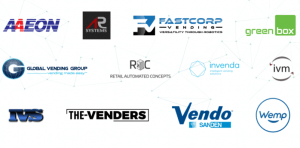 In some cases, like when vending machines offer alcoholic beverages or hemp-related products, would-be buyers need to verify their identities in order to make a purchase so no laws are broken in the process. This also goes for products that aren't age restricted, like pharmaceuticals. Once the user is verified, however, they do not need to go through the whole process again - they can use the same data over and over again.
The Civic Pay app will be demonstrated on various vending machines at the National Automatic Merchandising Association's NAMA Show in Las Vegas, which runs from April 24th to April 26th. "Vending machines represent an introduction to the mass market, where people can see how digital identity functions in the real world, as well as opening up an entirely new market for automated retail," Vinny Lingham, co-founder and CEO of Civic, said.
Vending machines that allow you to verify your age and pay for your beer in one transaction. See these in person at booth #1521 next week at @namavending #TheNAMAShow. pic.twitter.com/F0poXbzSr9

— Civic (@civickey) 19 April 2019
Mike Weiser, CEO and President of SandenVendo, large retailer of cold beverage vending machines, added, "With over 800,000 vending machines, we're always looking for innovative concepts to introduce. The vending machine market is flourishing and being the first to adopt industry-changing technology is critical to providing the best user experience."