Civic, district0x, LOOM and MANA Surge Following Coinbase Announcement
Although trading of four new coins has yet to be enabled on Coinbase Pro (UTC 09:15 AM), the price of the four tokens could be seen surging on other exchanges over the weekend.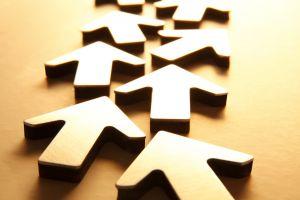 On Friday, Coinbase announced that it is adding four new assets to its more advanced trading platform known as Coinbase Pro. These assets are the four Ethereum-based (ERC20) tokens Civic (CVC), district0x (DNT), Loom Network (LOOM), and Decentraland (MANA).
The company said that inbound transfers of all four of these assets are now enabled, although trading in them will not be available for at least another two days. As of press time, trading in the new assets is still not activated on the platform.
Since Friday, District0x is up more than 50% in US dollar terms on Binance exchange, while Decentraland on its end added close to 30% from its bottom on Friday.
Meanwhile, Loom Network also added close to 30% from a bottom of roughly USD 0.036 on Binance on Friday, to USD 0.048 as of press time. Civic also surged by more than 40% on Friday, but later fell back to end the day roughly 20% higher than its lowest point that day.
Civic price chart: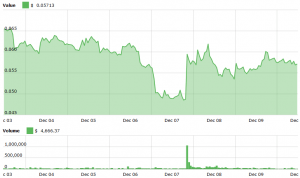 _____
district0x price chart: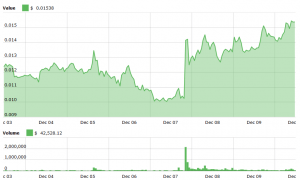 _____
Loom Network price chart: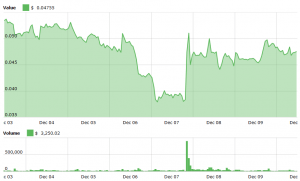 _____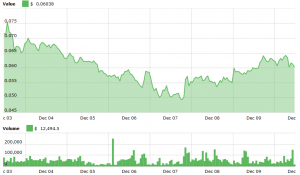 _____
The weekend gains this time differs from the Zcash listing back in November, when nearly all gains were achieved even before the listing was announced, leading the community to suspect widespread insider trading.
Friday's announcement was also accompanied by news that Coinbase considers listing another 27 digital assets in the unspecified future, a reminder that the company intents to list nearly all ERC20 tokens that comply with its published Digital Asset Framework.
Now, Coinbase is evaluating these assets:
Cardano (ADA), Aeternity (AE), Aragon (ANT), Bread Wallet (BRD), Dai (DAI), EnjinCoin (ENJ), EOS (EOS), Golem Network (GNT), IOST (IOST), Kin (KIN), Kyber Network (KNC), ChainLink (LINK), Loopring (LRC), Mainframe (MFT), Maker (MKR), NEO (NEO), OmiseGo (OMG), Po.et (POE), QuarkChain (QKC), Augur (REP), Request Network (REQ), Status (SNT), Storj (STORJ), Stellar (XLM), XRP (XRP), Tezos (XTZ), and Zilliqa (ZIL).
However, the company does not guarantee that all assets they are evaluating will ultimately be listed for trading, as "adding new assets requires significant exploratory work from both a technical and compliance standpoint."
"Furthermore, our listing process may result in some of these assets being listed solely for customers to buy and sell, without the ability to send or receive using a local wallet," according to Coinbase.
Weekend movers
Among other strong movers in the top 100 of the crypto market over the weekend were DEX, the token developed by the Korean crypto exchange Coinbit as rewards in its "transaction mining" process.
Despite DEX currently being ranked as number 70 in terms of market capitalization, there is an extremely thin market for the token, with nearly all trading taking place on Coinbit. The price is therefore behaving in an very volatile manner, gaining over 30% in the last 24 hours.
---