Circle Raises USD 110 Million for Dollar-Backed Token
Goldman Sachs-backed cryptocurrency startup Circle has raised USD 110 million in a now-closed fundraising round led by mining hardware manufacturer Bitmain, Reuters reported. The two companies have partnered up to create a token backed by US dollars, while this investment brings Circle's valuation to nearly USD 3 billion - sixfold what it was in 2016.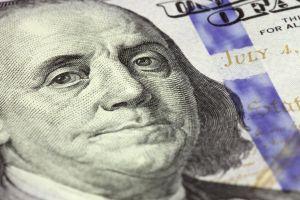 The creation of the token, called the Circle USD Coin (USDC), is set to begin this summer. It will be an ERC-20 token based on the Ethereum network. It is supposed to enable businesses and consumers to transfer value more efficiently, as the volatility of other cryptocurrencies prevents that, Circle believes. In their opinion, a cryptocurrency whose value is pegged to a stable traditional currency can help drive adoption of blockchain-based systems.
Circle CEO Jeremy Allaire said in an interview at an industry conference Monday, that the token will also provide greater transparency: "It's a version of fiat that can move at the speed of the Internet with global reach, with much less cost, with high levels of security. It's a huge improvement for how fiat money transmission can work around the world for consumers and for businesses who might want to collect digital payment with tokens."
"Existing fiat-backed (cryptocurrency) approaches have lacked financial and operational transparency," Circle said in a blog, regarding other cryptocurrencies backed by traditional currencies. In December last year, the U.S. Commodity Futures Trading Commission sent a subpoena to a stablecoin issuer Tether, that claims all of its coins are backed by US dollars held in reserve, but they haven't conclusive evidence of its holdings to the public yet.
_____
Executives of Circle talk about the company's plans:
---