Church Hit with Mining Bill as Legislation Delay Looms in Russia
A court in Russia has ordered an Evangelical church to pay a bill of USD 16,000 for mining cryptocurrencies.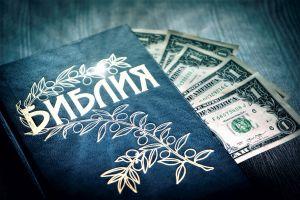 In a civil case, the Court of Arbitration in Irkutsk ruled in favor of local energy provider Irkutskenegro, who had alleged that the church, Grace, began using an inordinately high quantity of electricity in May 2017 – and had billed the religious group accordingly.
Energy is highly subsidized in Russia, and Irkutsk residents enjoy some of the lowest power prices on the planet. However, energy providers only offer subsidized rates to residential and non-industrial users. Illicit miners, say providers in the country, can be charged retrospectively with industrial rates.
Per Interfax and FTimes, Grace had disputed the provider's charge, and denied that it was using electricity for Bitcoin mining – instead claiming that in May last year, the church had installed several printers to "produce religious literature."
However, the court heard that local printers in fact used just a small fraction of the energy Grace had used in the same period. Irkutskenegro stated that the church had consumed a whopping 2 million kW/h in May to August 2017.
This is not the only surprising instance of an unauthorized cryptocurrency mining in Russia. On February 9, 2018, scientists at a Russian nuclear center were arrested for the offense of using resources at the center to mine cryptocurrencies.
Also, the case bears similarities to that of a Cherepovets resident who was found to have kitted out an otherwise-empty apartment with mining rigs – and was later ordered to pay similar charges.
Meanwhile, Russian parliamentarians have appeared to backtrack on plans to include a definition of cryptocurrency mining in a long-awaited package of crypto-specific legislation. As previously reported, the head of the committee overseeing the bills earlier this month stated that cryptocurrency mining would be defined so that miners could be taxed, although "cryptocurrency" and similar terms would not be given legal definition.
The move led to major criticism from fintech, law and IT experts in the country.
Per Interfax, the committee now says it plans to remove all mention of crypto mining from the bills to avoid mentioning cryptocurrencies at all – although the government still plans to tax crypto miners for their "entrepreneurial activities." Critics in the country have argued that this latest decision simply muddies the issue yet further.
The bills have already passed their first hearing, and were slated to have been given a second and final reading by the end of October – a deadline that it seems lawmakers will now struggle to meet.
---