Chinese State Media Praises Bitcoin
Disclosure: Crypto is a high-risk asset class. This article is provided for informational purposes and does not constitute investment advice. By using this website, you agree to our terms and conditions. We may utilise affiliate links within our content, and receive commission.
Disclaimer: The text below is a sponsored article.
_________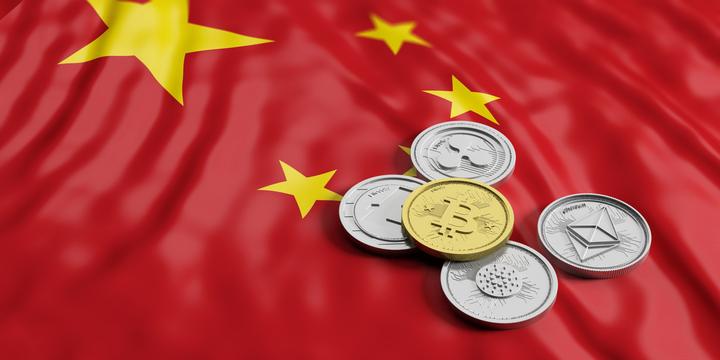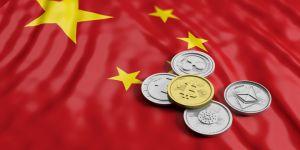 This week, China's state-controlled Xinhua News Agency has published a report that hails Bitcoin (BTC) as "the first successful application of blockchain technology. This news arrives just a week after Monfex covered the countries announcement of new legislation regarding cryptocurrency mining.
Positive Sentiment
The report is positive in its coverage regarding Bitcoin's history and how it has both developed and evolved.
At the start of the piece, the question is asked, does Bitcoin represent the "inevitable trend of future currency development or just another 'tulip' hype?" However, China's shift in crypto-related opinions may well correlate with the upcoming launch of its state cryptocurrency.
The article continues to delve into blockchains core principles, discussing aspects of decentralization, crypto mining, digital scarcity, and the concept of peer-to-peer transactions.
Explanation of Risk
However, it's not all positive, in a similar vein to Western media coverage, Xinhua explains the potential risks associated with Bitcoin, claiming that, "the most important uses of Bitcoin payments are black market transactions and 'dark net' transactions."
They continue to mark the distinction that Bitcoin has no sovereign power backing its stability, which sets it apart from traditional fiat currencies.
Overall, the article offers excellent exposure for the cryptocurrency and blockchain marketplace, making this a landmark story in the history of China-crypto relations.
The Other Side of the Crypto-Coin?
The recent endorsement of blockchain technology by President Xi was last week accompanied by the signing of regulations that govern cryptography and several aspects of blockchain. These laws will come into effect in January 2020.
With Tunisia contemplating the launch of a Central Bank Digital Currency (CBDC), the People's Bank of China is soon to follow suit. This will make China the first major global economy to endorse and produce digital money.
Interestingly, this news comes just nine days after the government in the United Kingdom updated their tax guidelines, stating that they do not consider Bitcoin and other digital currencies to be money.
State media in China has held it's vigilance against the excessive trading of cryptocurrency, but the country has certainly changed it's overall opinion on Bitcoin, blockchain, and Bitcoin mining.
A History of Bitcoin in China
For Chinese citizens from middle-income families, purchasing power increased by 66% between 2000 and 2012. Many families commonly save over 50% of their income, and speculative investments drive many.
The Chinese population has a reputation as being keen investors and early adopters. Bobby Lee, the co-creator of China's first-ever crypto exchange, stated that "Investment and speculation are in Chinese blood."
Lee's brother decided to create Litecoin in response to how Bitcoin's success in challenging the fiat monetary system. Alongside Bobby, the brother's launched the BTTC exchange in June 2011 due to demand across the country for a place to buy and sell digital currencies. At the time, long before premium trading platforms like Monfex existed, the only available exchange was Mt.Gox in Japan, where Chinese people struggled to transfer their cash.
Bitcoin for Investments
Back in 2013, the founder of 8btc Mr. Changjia told Bitcoin Magazine, "If you call Bitcoin as some P2P digital currency, 95% of the people in China will feel confused. If you call it Gold 2.0, however, most of them are suddenly enlightened".
This statement highlights China's overall sentiment when it comes to digital currency. They're a nation keen to invest and make money, with little interest in the 'dark web' activities that have tarnished the reputation of cryptocurrency across the world.
A Government Losing Grip
The increase in investment interest can be attributed to the Chinese government's loss of regulatory grip and lack of development across the financial markets for the newly wealthy citizens to start trading.
Back in 2010, investments in China's derivatives market became popular. Then, in 2014, regulations for the people of China to trade internationally were relaxed. With this relaxed legislation came many opportunities for brokerages, retailers, and banks to educate themselves about financial markets.
This synergy of relaxed regulations, new money, and a strong economy brought investment fever across China. Up until 2016, China was lenient with its rules towards Bitcoin, which lead to an increase of crypto-business registering in the country.
The Chinese government appeared to take a gentle approach to Bitcoin trade, purchase, and usages. This was interesting for democratic countries like the U.K., considering the levels of socio-economic control in which Chinese citizens live.
Then, in 2016, China passed major regulations against the digital currency community. This action included:
● 2016: Cryptocurrency exchanges that operate within China are closed.
● 2017: China declares ICO's as illegal, with the government actively searching for these trading commodities.
● 2018: The Chinese government publishes new regulations regarding 'cyberspace.' Many social media apps and groups are closed, especially those endorsing cryptocurrency. This action spurred many webmasters and group administrators to replace the term 'cryptocurrency' with 'blockchain'.
After these events took place, many blockchain, crypto, ICO, and digital currency exchanges left China. Areas such as Singapore and Malta became the new base of operations for these Chinese companies, which still operated within the Chinese border.
Early Adopters – Changing Mindsets
While America was the first to embrace personal computers and credit cards, it was China who first adopted the mobile economy.
China has an economy that is familiar with digital assets and a keen interest in the future of crypto-based transactions.
A report published by Edith Yeung in 2018 highlighted 41% of blockchain-related startups that received funding in China during the first quarter of 2017.
Huge Asian companies such as Tencent, Baidu, and Alibaba now offer blockchain solutions for businesses.
As the Chinese government openly endorses blockchain technology and approves of crypto mining, our team here at Monfex wonder what impact this will have on the global crypto-economy.
Will the U.S. and the U.K. start to embrace and recognize cryptocurrency as a legitimate form of money and investment? Will we see European countries releasing central bank-backed digital currencies?
Only time will tell.
{no_ads}
---