Chimpzee's Extraordinary Trail: From Presale to Preserving the Planet
Disclosure: Crypto is a high-risk asset class. This article is provided for informational purposes and does not constitute investment advice. By using this website, you agree to our terms and conditions. We may utilise affiliate links within our content, and receive commission.
Disclaimer: The text below is a press release that is not part of Cryptonews.com editorial content.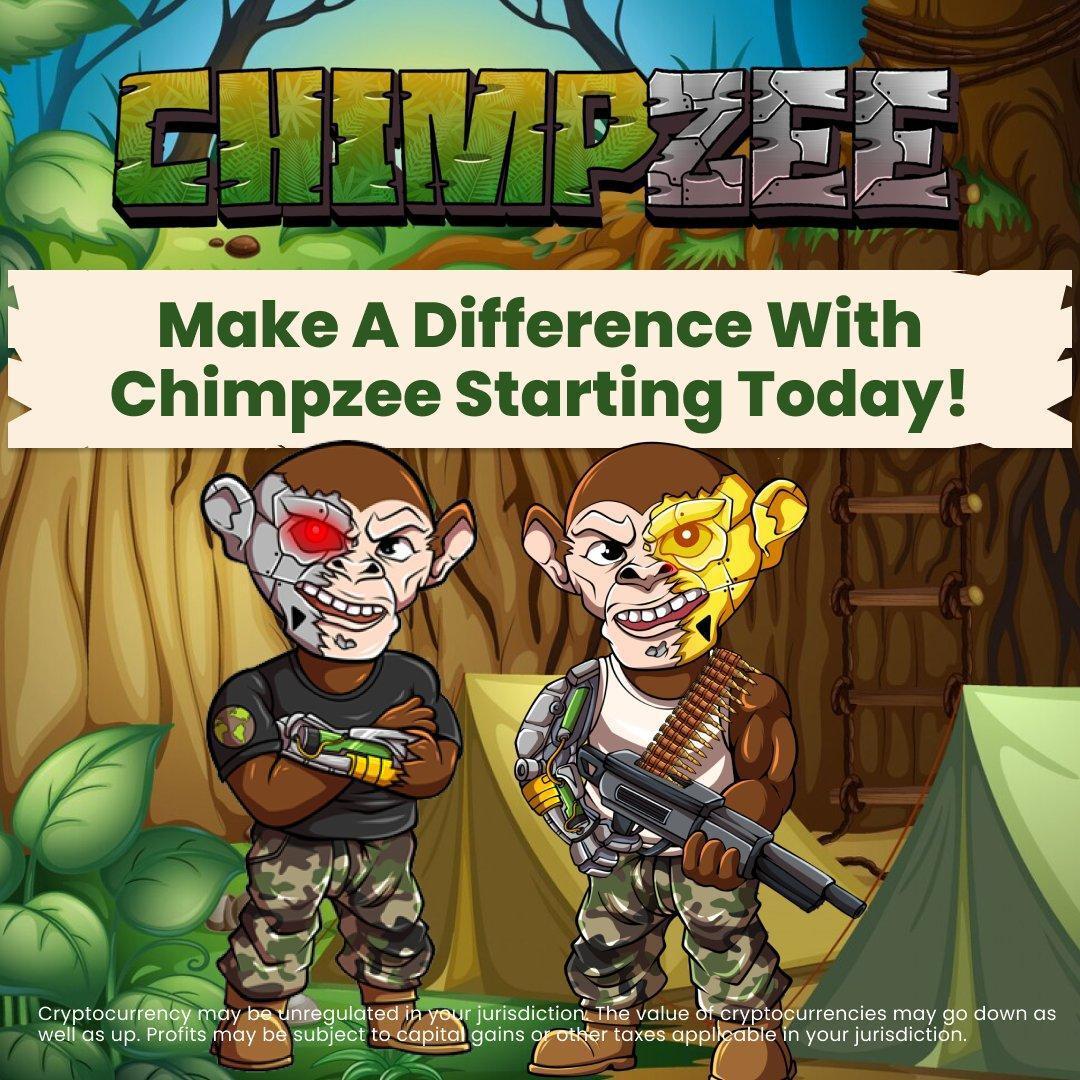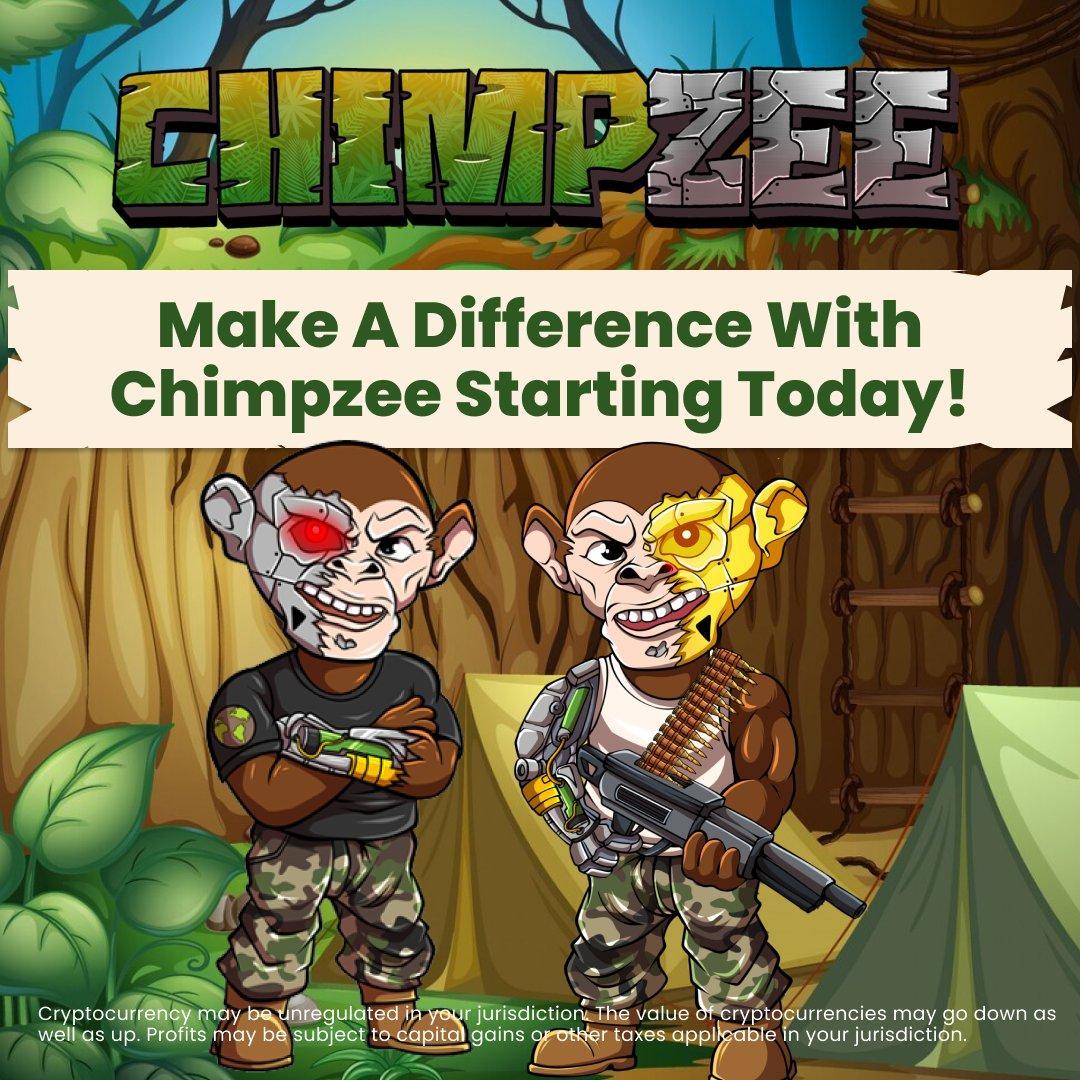 Chimpzee has an extraordinary path as it heads from its presale to preserving the planet and saving wildlife.
This exemplary Web3 project aims to demonstrate to the world how Web3 technology can be used beyond speculation.
The project provides three avenues for investors to earn a passive income while raising funds for organizations helping combat climate change and save endangered animals.
Chimpzee has already made a string of remarkable transparent donations, even with its presale still underway.
Now, you have the chance to get positioned in this world-changing project to earn a passive income while doing your part to help save animals and combat deforestation.
Chimpzee On a Mission to Revolutionize How We Give Using Web3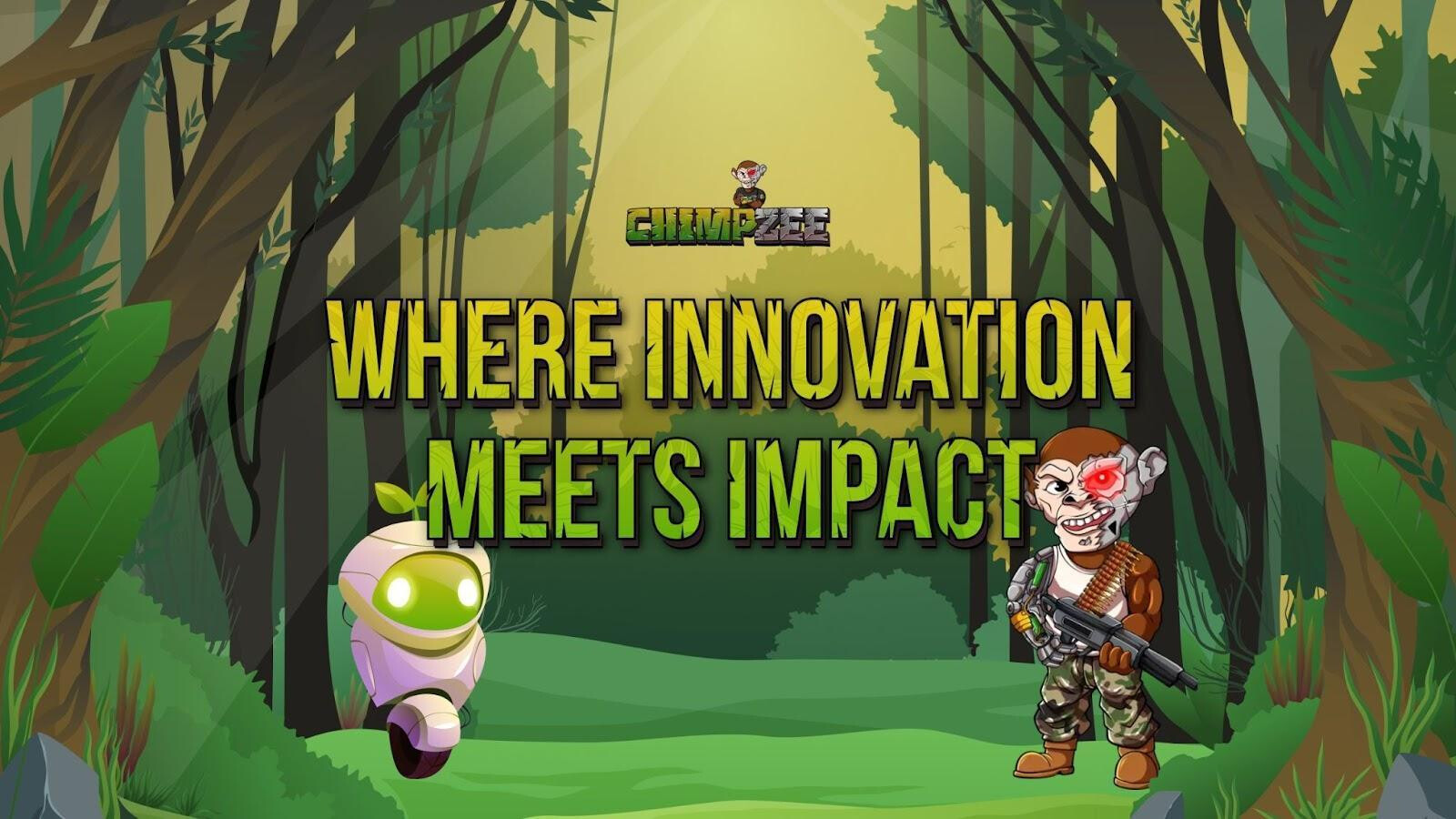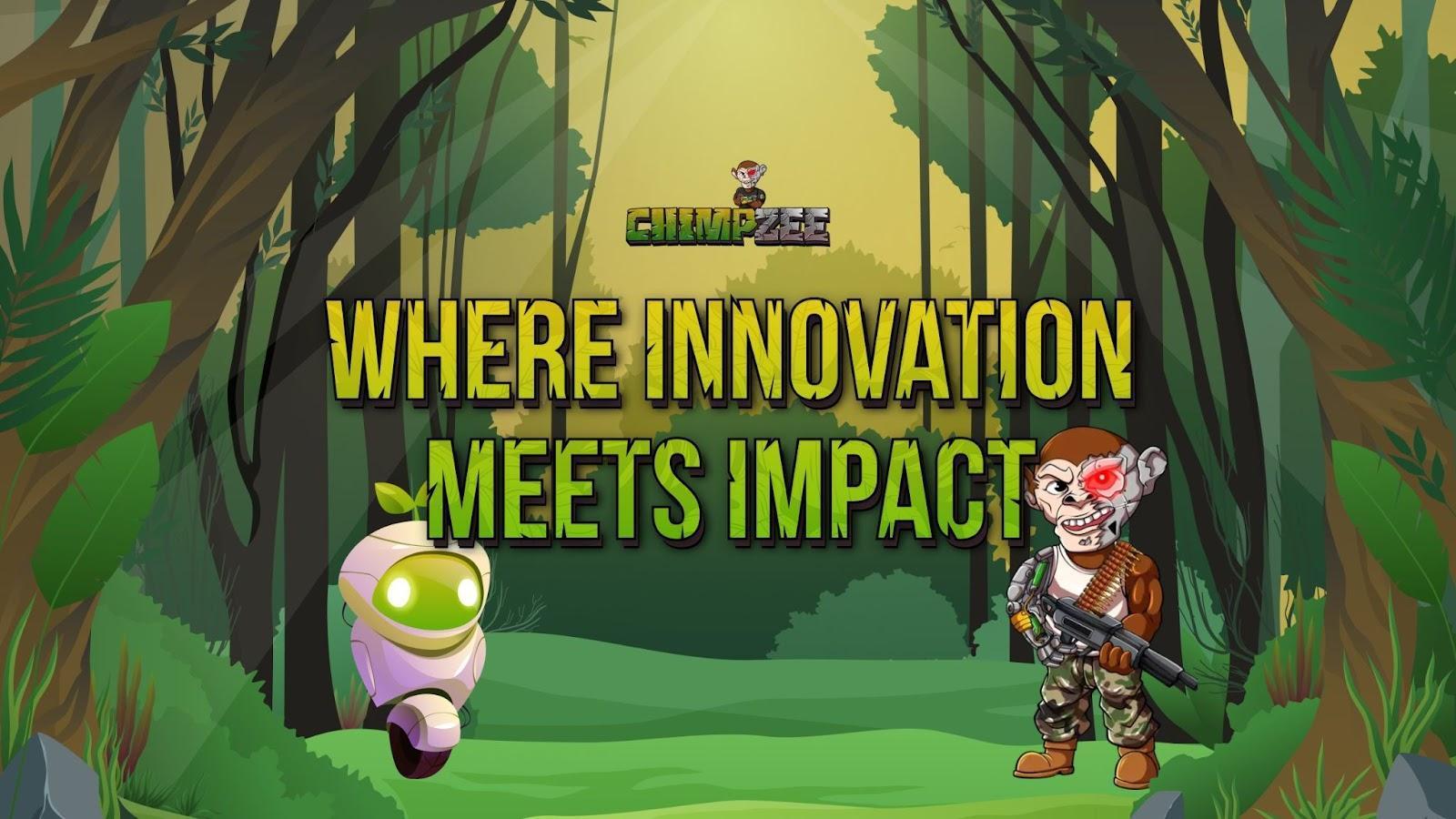 Chimpzee is on a mission to revolutionize how we give to charity through the power of Web3 technology.
The project has created three ways for users to make a passive income, all of which help to raise funds for notable organizations that help to save animals and preserve rainforests.
Chimpzee wants to increase public awareness and provide financial contributions to organizations making an impact.
All of its donations are fully transparent and verifiable on-chain, so you can be sure that funds are landing where they're intended to be donated. Chimpzee created a new web page that showcases the thank you videos they received from the organizations they have helped. You can see it here: https://chimpzee.io/donations
With global temperatures consistently on the rise and more animal species on the brink of extinction, Chimpzee is one of the only Web3 projects working to make a difference in the world.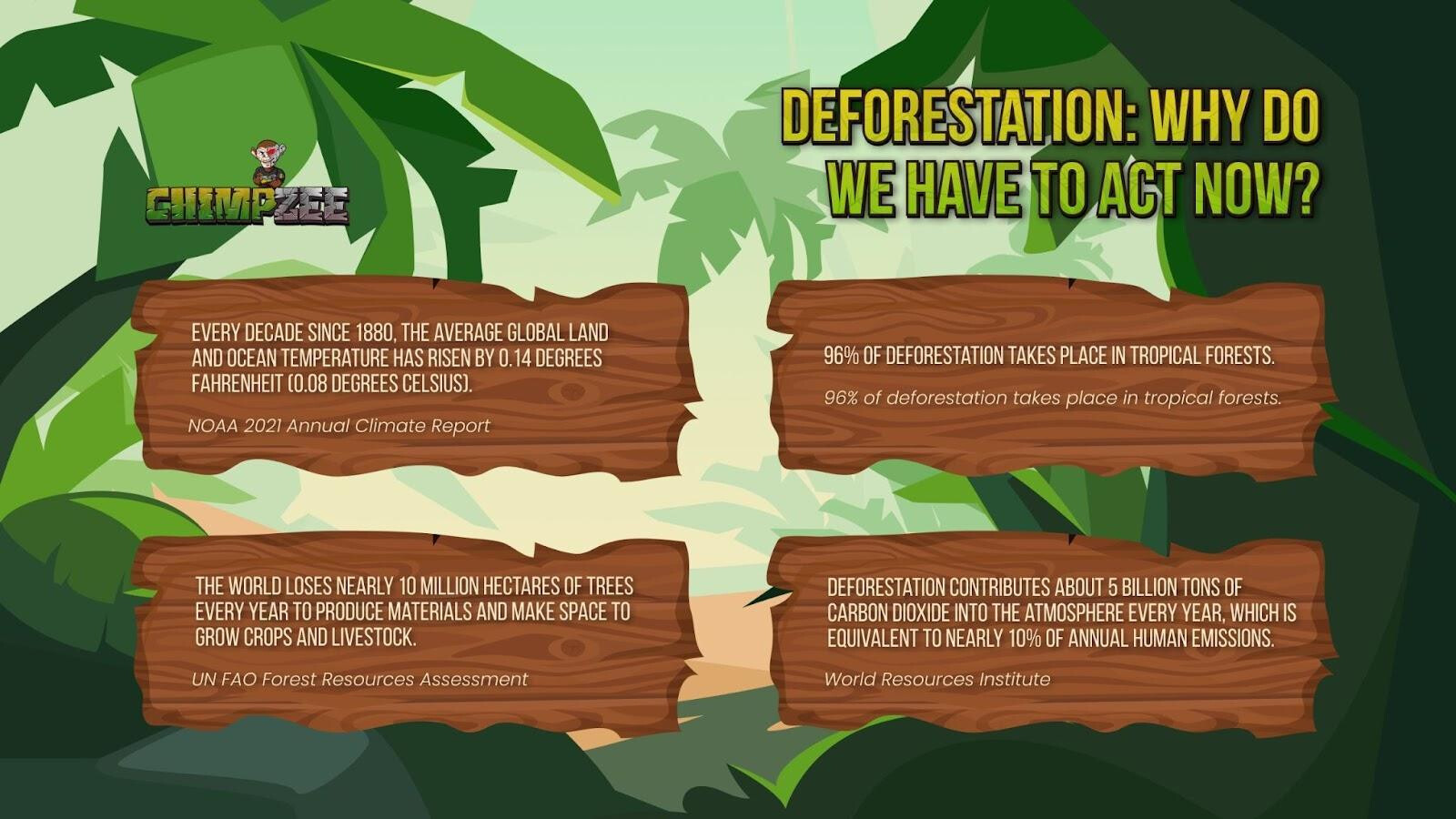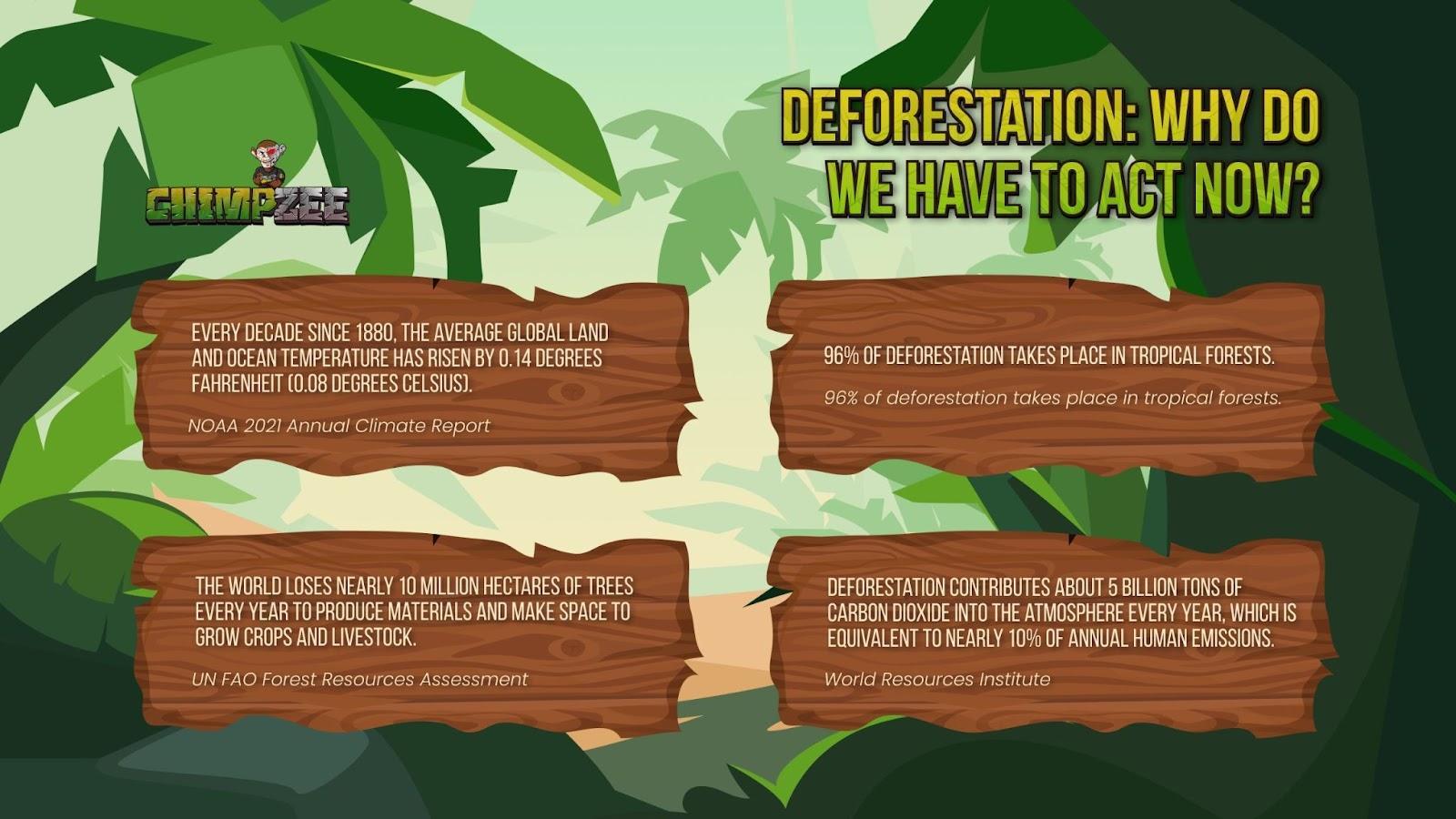 Chimpzee is essentially a movement that combines passive income with climate protection activism and is already doing its part to live up to its ethos.
From Presale to Preserving the Planet and Saving Animals
Even during its presale, which has raised a total of over $1,520,000, Chimpzee has already got ahead of its roadmap by making significant contributions to charitable organizations.
These donations are completely transparent as they're facilitated through The Giving Block, an organization that helps to send crypto-based donations to verified charities.
The project kicked off its charitable contributions on the deforestation prevention side of things by donating to One Tree Planted to plant 1,000 trees in the Brazilian Rainforest with another 20,000 in the Guatemalan Rainforest;
What an amazing accomplishment! 🤩🌳 We are so happy to support you and get these trees planted🌱🌎

— One Tree Planted (@onetreeplanted) June 15, 2023
It then started to save animals by donating $15,000 to the WILD Foundation to provide funding to the rangers who are protecting one of the last herds of desert-adapted elephants;
Chimpzee Makes the News and Appears on CoinTelegraph!https://t.co/PpNr0ffR8s

— Official Chimpzee Project (@RealChimpzee) May 25, 2023
With just 150 of this elephant species remaining, these funds will go a long way to help save one of the earth's most majestic creatures from the wrath of poachers.
Furthermore, they made another donation to WILD Foundation, giving $20,000 to help the Yawanawa people protect the black jaguars living in the Brazilian Rainforest.
Hey #ChimpzeeArmy! 🐵🌟

🎉We have just made a $20,000 donation to the @wildfoundation to support their remarkable efforts in saving and protecting the majestic black jaguar!🐆❤️

Join our #Presale and help us achieve our next donation!✨🌍https://t.co/Geog3EVuMC#EcoCrypto

— Official Chimpzee Project (@RealChimpzee) July 14, 2023
According to experts, just 600 of the black panther's cousins remain, and these funds will help the Yawanawa people continue their fight to ensure they're not wiped off the face of the planet.
As you can see, Chimpzee is well ahead of its roadmap and is actively working to positively impact the world.
Three Pillars for a Passive Income


Of course, you'd have no reason to invest in this meme coin if it couldn't provide you with some form of return. Therefore, Chimpzee has integrated three components into its ecosystem to help provide a passive income to holders.
These components consist of shop-to-earn, trade-to-earn, and play-to-earn.
The Chimp Shop is almost ready to be released. Here, users can purchase Chimpzee branded merchandise and earn $CHMPZ tokens for their purchase.
The team has announced that the Chimpzee Shop is almost ready for release as they continue final testing and start to add products to the store;
🥳CHIMPZEE IS GEARING UP TO LAUNCH THE CHIMPZEE SHOP!🔥

The Shop-to-Earn component of the eco-system is almost ready. We are in the final testing phase and about to add the products to the store.

This will give you another opportunity to earn FREE CHMPZ tokens and will set… pic.twitter.com/3pxsveJ0Sx

— Official Chimpzee Project (@RealChimpzee) September 9, 2023
In addition to this, the NFT Marketplace is the only marketplace to share all of the trading fees generated with NFT holders in the ecosystem, and the play-to-earn Zero Tolerance game will provide $CHMPZ rewards for players hitting certain milestones.
These components are tied together with the Chimpzee NFT Passport, which will be made available for purchase to all presale participants after the fundraising.
The NFT Passport is essential to earning the most passive income in the ecosystem, providing higher rewards in all three pillars mentioned above.
They provide a healthy staking APY, higher CHMPZ rewards, Chimp Store discounts, NFT trading fee shares, and additional rewards in the Zero Tolerance game.
Invest Today and Take Advantage of Lower Prices
Overall, Chimpzee is a project helping Web3 degens do their part for the world and make it a better place.
The presale for $CHMPZ continues to blaze after raising $1.5 million.
The presale is currently in the thirteenth stage, selling the token for $0.0011. However, a rising pricing mechanism will increase the price over time. Plus, early investors can take advantage of the current bonus and bring the cost of their $CHMPZ tokens to $0.0008 or less.
Therefore, those who invest earlier benefit the most as they can take advantage of the lower prices.
---