Charlie Lee Urges Buy Bitcoin And It Jumps Above USD 7,000
Charlie Lee, the creator of the Litecoin cryptocurrency, may have raised some eyebrows on Twitter on Tuesday as he told his followers to try to own at least 1 Bitcoin before buying any altcoins, saying "there isn't even enough BTC to go around for EVERY millionaire to own one," while adding "once you have 1 BTC, buy all the s**tcoins you want!"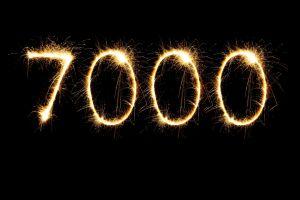 Coincidentally, Bitcoin recorded strong gains both Tuesday evening and Wednesday morning, surging by as much as 12% in less than an hour on Tuesday and rising above USD 7,000, first time since beginning of June. The gain followed a boost in bitcoin trading volume across popular exchanges. (Watch Tom Lee, co-founder and head of Fundstrat Global Advisors, commenting on bitcoin's breakout here.)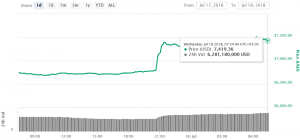 Lee reacted:

_____
However, because of his original tweet, Lee faced a backlash from proponents of his own cryptocurrency, with some accusing him of talking down Litecoin and asking if he is abandoning the coin he created. Lee, however, dismissed all concerns.
Bitcoin has a maximum supply of 21 million coins, while 4 million coins are reportedly lost forever. Litecoin's supply is capped at 84 million coins. It currently ranks as the 6th most valuable cryptocurrency by market capitalization, according to CoinMarketCap.com.
While it is true that Bitcoin has outperformed Litecoin since the beginning of this year, both coins tend to follow each other closely. The chart below shows the performance of Bitcoin (red line) vs. Litecoin (blue line) year-to-date, using price data from Coinbase.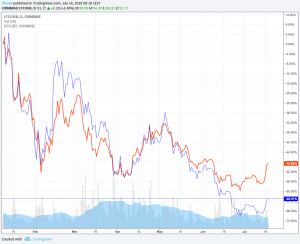 ---