Chainlink (LINK) And BNB (BNB) Losing Their Positive Momentum? Meet The Orbeon Protocol (ORBN) Presale
Disclaimer: The text below is an advertorial article that is not part of Cryptonews.com editorial content.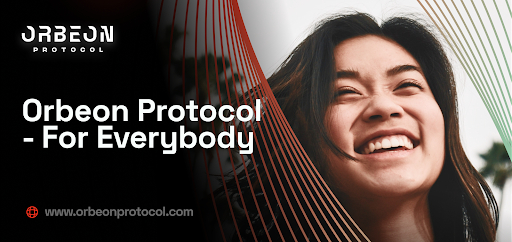 With cryptos such as Chainlink (LINK) and BNB (BNB) now bleeding on the charts, a project in Stage 9 of its presale with its value already up by 1988% has amassed a sizable following - Orbeon Protocol (ORBN). Some analysts even state it could outperform the coins mentioned in 2023.
Keep reading and discover what separates Orbeon Protocol (ORBN) from other projects.
Chainlink (LINK)
Chainlink (LINK) enables Ethereum-based smart contracts to connect safely to other information sources and payment networks. Because of its rapid growth and consistent accomplishment of new developments, Chainlink (LINK) has established itself as a critical player in the DeFi market.
Recently, Chainlink (LINK) introduced the Chainlink Functions toolkit to help the usability of major digital services like OpenAI and Spotify. Unfortunately, this development has not resulted in noticeable movement on the Chainlink (LINK) price chart.
The moving day averages for Chainlink (LINK) all show sell signals, and experts have noticed. They predict the Chainlink (LINK) coin may fall below $6.50 if the $7 resistance level is not passed soon. Currently, Chainlink (LINK) is worth $6.89, down 0.81% in the past 24 hours.
BNB (BNB)
As the native coin of the popular crypto exchange Binance, BNB (BNB) is employed to cover transaction fees and trading. Binance first introduced the BNB (BNB) coin in 2017 on the Ethereum (ETH) blockchain.
Recently, Binance revealed its intentions to open a brand-new NFT market. However, this news did not stop a market sell-off, pushing the BNB (BNB) coin price down in the last week. Several observers blame the BNB (BNB) sell-off on investors who had initially bought in the past and were now taking profits.
Currently, BNB (BNB) is trading hands for $284.52, a decrease of 2.39% overnight. Technical indicators for BNB (BNB) are bearish, with many analysts forecasting a drop below $260 by mid-2023. Even if BNB (BNB) shows green charts again, investing in projects with more use cases and growth potential would be more profitable.
The Orbeon Protocol (ORBN)
Orbeon Protocol (ORBN) will be the first-ever blockchain-based investment platform closing the gap between small-time investors and Tier 1 startups. In the current crowdfunding industry, there are a lot of scams, and only those with a high net worth manage to make any profit. But Orbeon Protocol (ORBN) aims to solve all of these issues as it will allow all investors to purchase fractionalized NFTs secured by actual equity into a startup for just $1.
Startups will enter the Web3 space and obtain funds quicker due to a larger pool of investors. The "Fill or Kill" mechanism, which will be implemented into each smart contract, will guarantee that every investor will get refunded if a project fails to meet its goal by a particular time.
With many forecasting tremendous future growth, the ORBN token has swiftly emerged as one of the most talked-about investment prospects in the crypto industry. The ORBN token will give holders governance, staking rewards, and discounts, all for a current price of just $0.0835.
That is not all; analysts foresee ORBN reaching $0.24 by the end of the presale, meaning you could see 20x the profit by buying in now!
Find Out More About The Orbeon Protocol Presale
Website: https://orbeonprotocol.com/
Presale: https://presale.orbeonprotocol.com/register
---