CasolCoin Is Planning To Rebuild Our Planet Using The Blockchain: The New Green Crypto Built by Eco-Renovation Experts
Disclaimer: The text below is a press release that is not part of Cryptonews.com editorial content.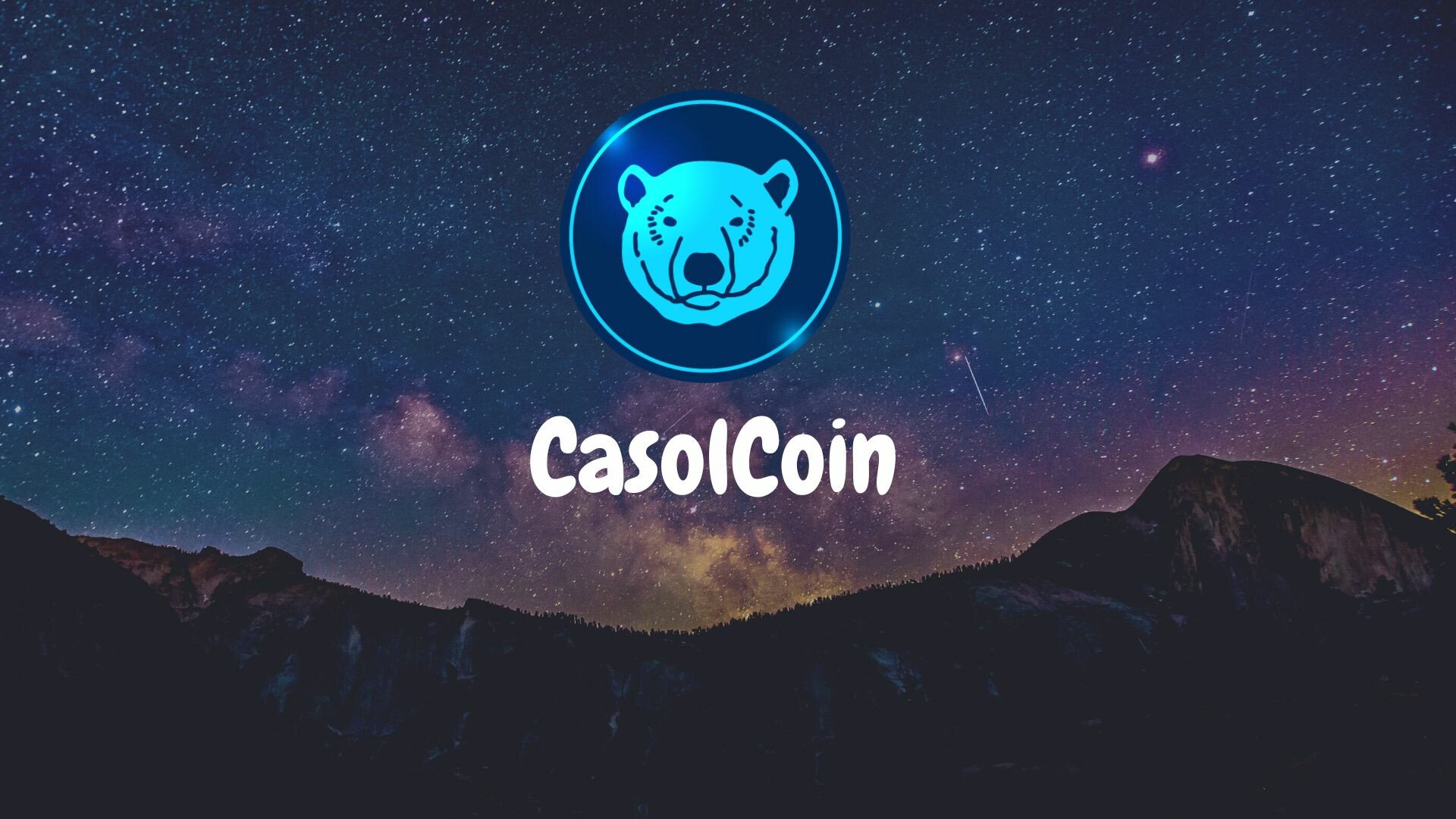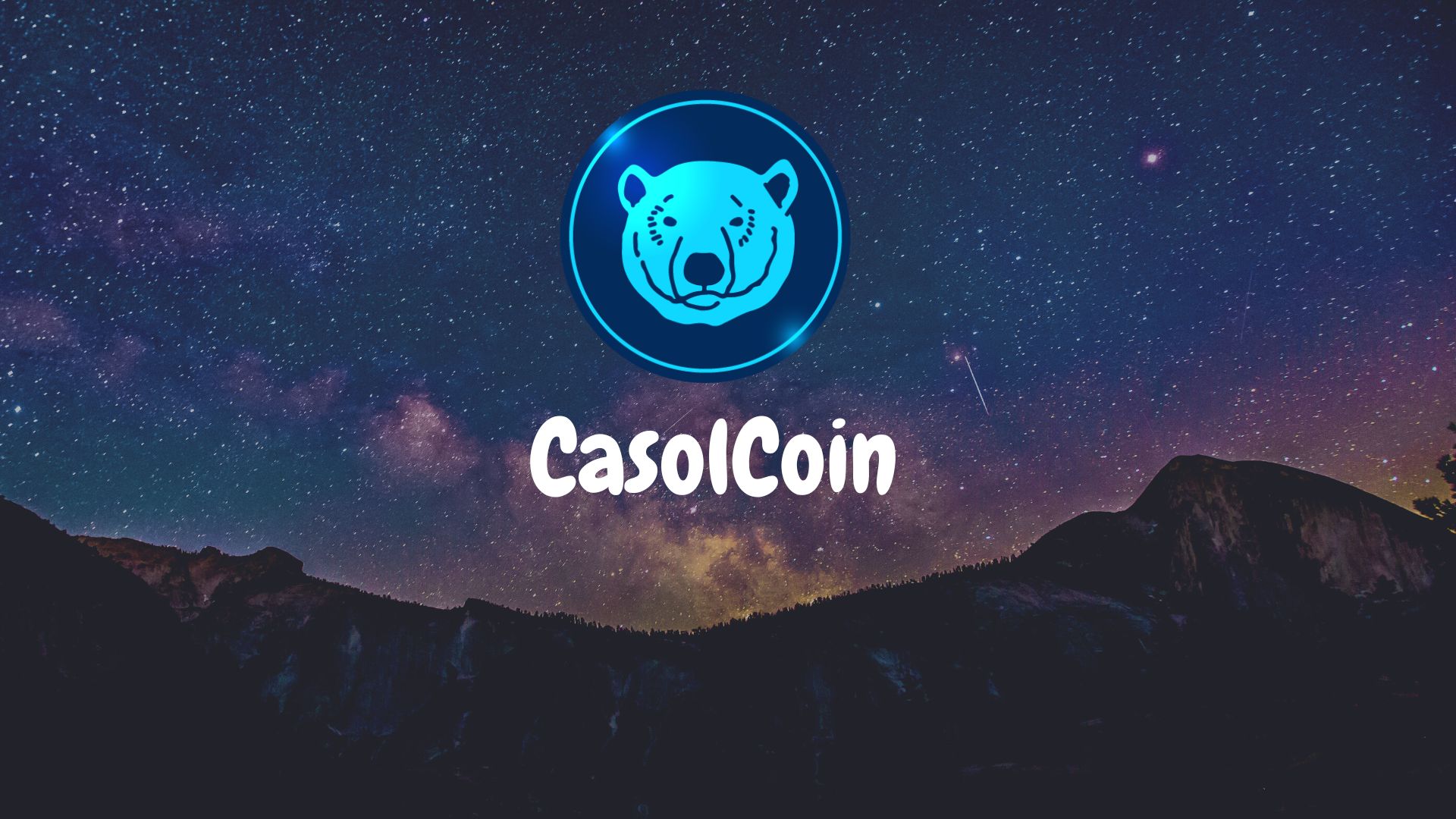 Green crypto project CasolCoin is building a large Web3 ecosystem, dedicated to changing our pattern of energy consumption using the latest technologies. CasolCoin will set the stage for a new era of environmental action using its community token CSL, now in the early phases of its presale.
Green Crypto that Makes a Difference
Do you remember the time when the blockchain industry and cryptocurrencies were accused of aggravating the climate crisis? The market has come a long way since that. While the move to energy-efficient consensus mechanisms over time has definitely helped, the emergence of green crypto projects that push the frontiers of blockchain innovation has changed the face of the industry.
CasolCoin is a pioneering cryptocurrency that serves as a good example.
The ERC-20 token is underpinned by a green Web3 program that aims to rebuild our planet. CasolCoin is the green crypto of GROUPE CASOL, a company based in Toulouse, France, in 2016 by Hugues CASTRO and Paul ESCAFIT. It specializes in eco-renovation and has an excellent track record in the home renovation market, having worked with both homeowners and professionals.


GROUPE CASOL is widely known for its full range of turnkey work – ranging from audits to compliance reports on works. The project stands apart in the market with a focus on optimizing household energy consumption through insulation, heating, and energy renewables. In addition, the group's unique approach allows clients to benefit from aid linked to the energy transition and thus reduce their energy bill.
In the initial stage, the Group built its know-how on carrying out eco-renovation work, developing a network of companies specializing in renovations. And within a short space of time, it positioned itself as a leader in energy renovation by developing a global offer, ranging from energy audit to the certification of the work carried out. What helped GROUPE CASOL conquer the market was its quick response to the evolving market and customer expectations. CasolCoin will keep in line with the project's mission to penetrate the tech-savvy new generation.
Since June 2021, the company has been listed on the Euronext Access Paris Stock Exchange.
CasolCoin 💰$3500 Airdrop Is Live Now #Giveaway #BTC #Crypto
After presale we'll select 35 winners randomly and award 💵$100 to each account !🤑🤑

Rules : 👇

1⃣ Visit and Submit https://t.co/GE6rMdH2cx
2⃣ Like, Follow & Retweet
3⃣ Share With Your Friends

— CasolCoin (@CasolCoin) December 14, 2022
How Eco-Renovation Stalls Global Warming
The temperature on earth has been increasing since the industrial revolution. While the role of nature in global warming can't be ruled out, it is surprisingly low compared to human activities. The rising emissions of greenhouse gasses are the biggest culprits in the climate crisis. The little thought we put into our day-to-day activities makes our planet warmer.
While the consequences are barely visible to us now, the average global temperature on Earth has increased by at least 1.1° Celsius (1.9° Fahrenheit) since 1880, according to an ongoing temperature analysis led by scientists at NASA's Goddard Institute for Space Studies (GISS). The majority of the warming has occurred since 1975, at a rate of roughly 0.15 °C to 0.20 °C per decade.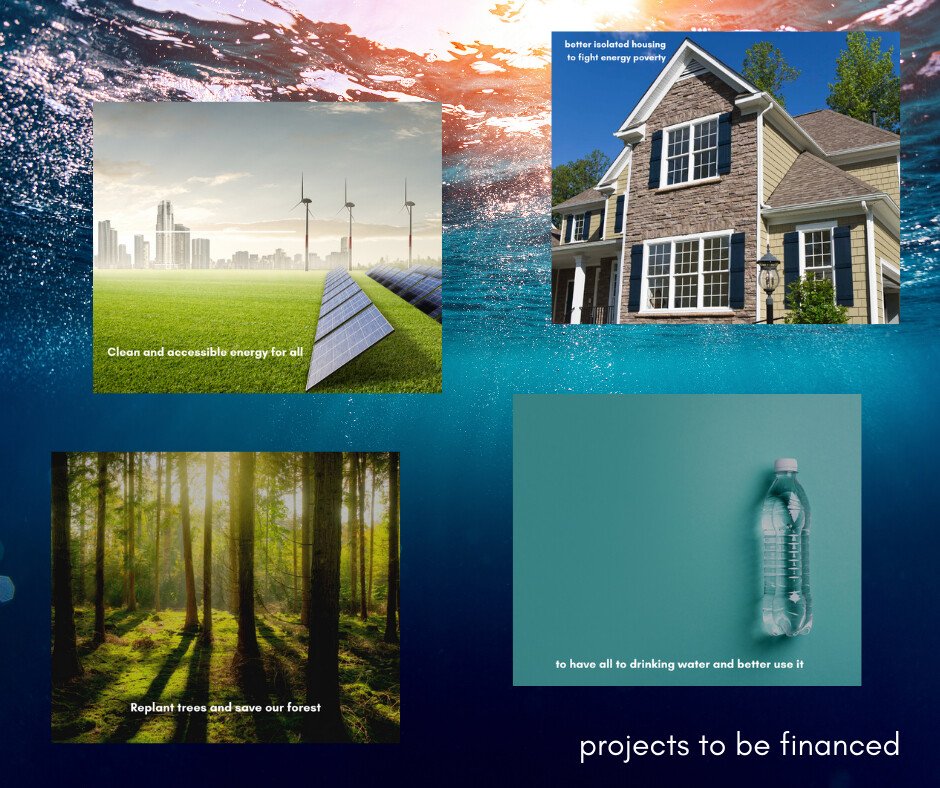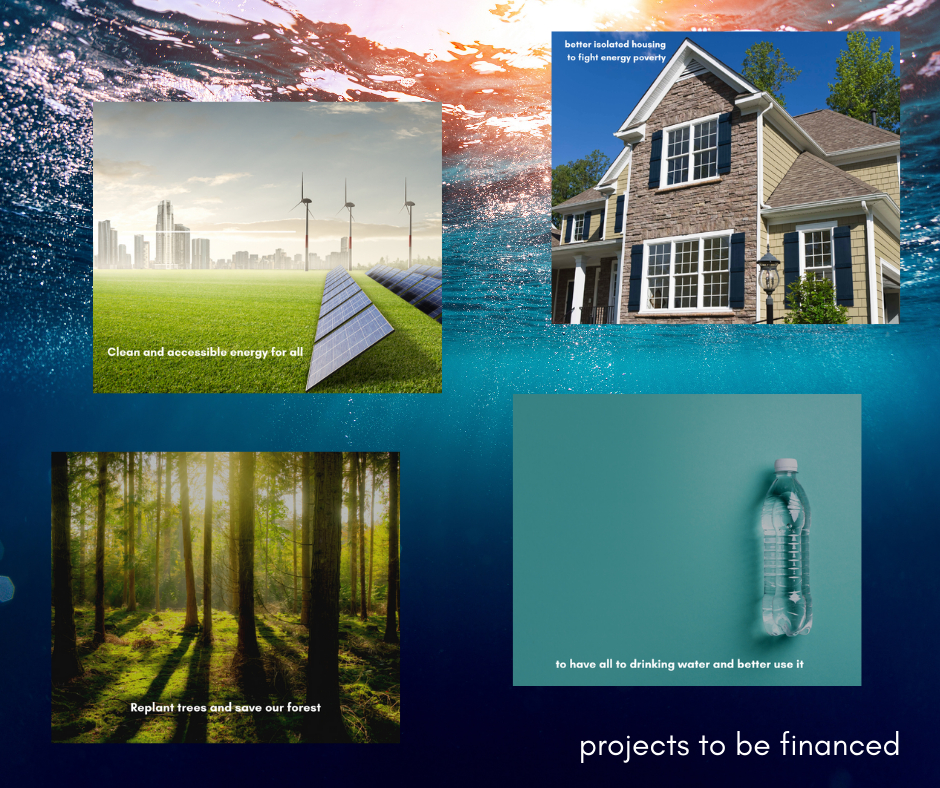 The global temperature depends on how much energy Earth receives from the Sun, as well as how much it radiates back into space. While the energy coming from the Sun doesn't undergo many variations each year, the amount of energy radiated by Earth can be influenced by our actions. It depends on the chemical composition of the atmosphere, including the amount of heat-trapping greenhouse gasses.
Now, you must be wondering why a one-degree fluctuation in temperature is a big deal. Well, a one-to-two-degree drop in temperature sent the Earth into the Little Ice Age. And a five-degree drop buried most of North America under ice 20,000 years ago. In fact, a study conducted by NASA reveals that global warming could turn many geographical areas on Earth completely uninhabitable by 2050. Moreover, high heat can prove to become fatal for human beings.
CasolCoin will join the fight against global warming, tapping into the immense potential of eco-renovation and blockchain that centers around transparency and decentralization. At its heart, eco-renovation focuses on transforming a property to become more environmentally friendly. This is achieved through strategic improvements in insulation, window placements, heating, installation of solar panels, local sourcing, and garden design, among others.
💥Presale is live…!$CSL to the moon🚀
🌍It's time for change, every action counts.
🌈Join a program to rebuild our planet.#Crypto #BTC #ICO #Earth #ClimateEmergency pic.twitter.com/67bBIZel6R

— CasolCoin (@CasolCoin) December 18, 2022
CasolCoin's blockchain integration allows everyone to access the financing of projects to achieve energy savings. Once up and running, the CasolCoin platform will make it possible to submit projects, which will then be submitted to community funding. You will be able to convert your CasolCoins into a unique collection of NFTs, which will hold value both in the eco-renovation and collectible markets.
The Most Profitable Entry to CasolCoin is Now Open
The crypto market is stepping into a new era driven by utility and innovation. CasolCoin's rich value propositions dedicated to climate action underscore its relevance in the evolved market. As one of the most promising cryptocurrencies of 2023, the token is witnessing a large influx of investors to its ongoing presale that began on 17 December 2022. Although the presale is scheduled to run till 16 April 2023, it could sell out much earlier, judging by the growing interest in the project.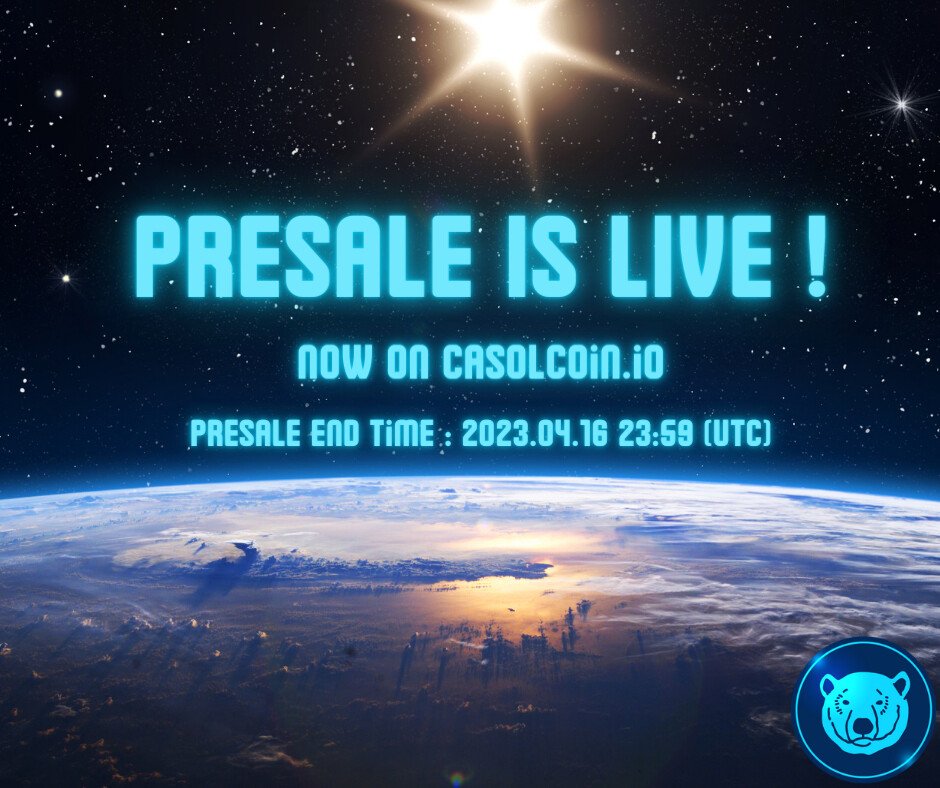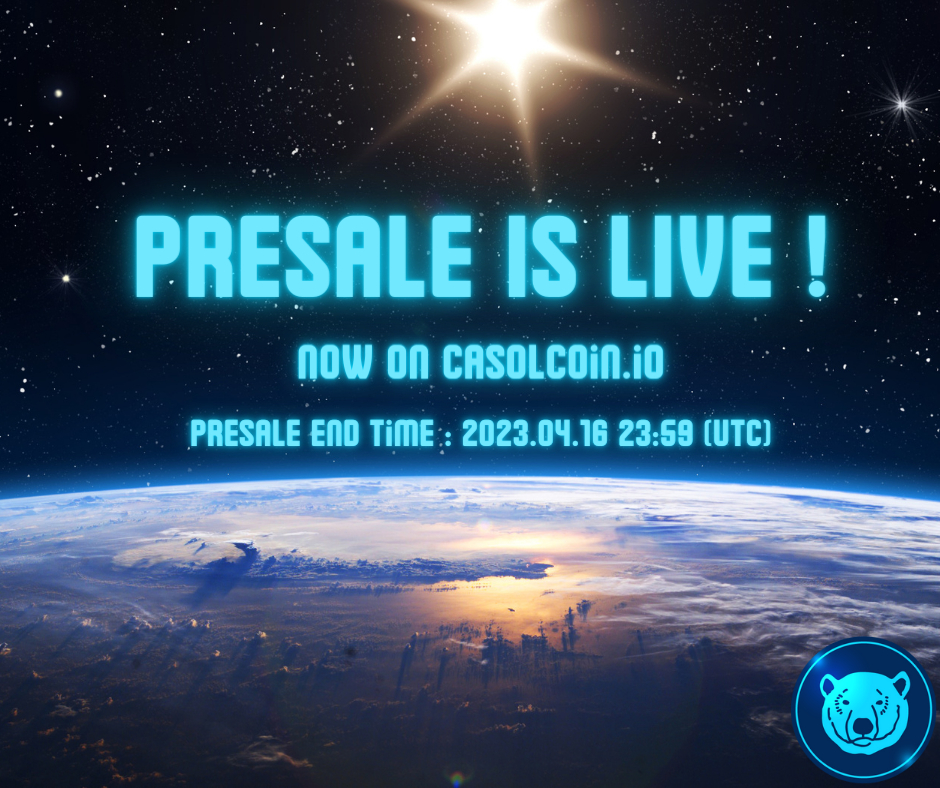 The token is predicted to climb anywhere from 20X-35X by the first half of 2023, if the whitepaper unfolds as planned, securing top-tier partnerships and integrations. The supply of CasolCoin is capped at 3 billion, out of which 1 billion tokens are up for sale at $0.01/CSL (CasolCoin). You can buy the token in a few easy steps using ETH via Metamask or Wallet Connect wallets.
The CasolCoin team is fully verified by Coinsult and the project is security audited by Rock'n'Block, ruling out risks of rug pulls and hacks and instilling confidence in its road ahead.
---