Cardstack Raised USD 35m to Build Decentralized Software Ecosystem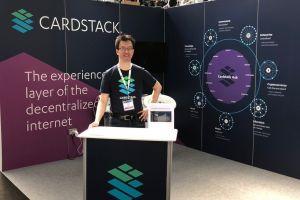 In our Quick Reviews series we introduce initial coin offering projects that might inspire you to do your own research and decide whether an idea and its development is worth your attention. It's not an endorsement.
Today we are looking at Cardstack.
What problem(s) does it target?
Cardstack is an open-source framework and consensus protocol that aims to make blockchains usable and scalable for the mass market, creating a decentralized software ecosystem that can challenge today's digital superpowers.
Cardstack claims that its clients will be able to use features from multiple apps, without the messy management of separate cloud subscriptions or utility tokens. If they like, they can connect their data (or keep it separate) to bridge services they like from different layers of the Internet — all this possible via "cards" that can be manipulated by users however they like.
Who are the team members?
Most of the team has worked together at McGraw Hill Education, a learning science company and one of the "big three" educational publishers, Monegraph, a creative blockchain studio and platform, and Advisory Club. Other big companies include Bloomberg, CNN, and Apple.
At what stage is the project?
According to their roadmap, within the year, Cardstack should be available to early adopters. It is already released as open source and awaiting token sale.
What are the main future milestones in their roadmap?
Next step is making the network ready for business. This includes proof of analytics and machine learning.
Fundraising status:
In a recent token sale the company raised USD 35 million.
Most important partnerships?
The company lists MME, Bitcoin Suisse, McDermott Will and Emery, Wachsman, AmaZix, Debevoise & Plimpton and others among their partners and advisors.
How large is their community?
Their Telegram channel has more than 17,000 members. While their Twitter has more than 5.700 followers.
What are other similar projects?
No direct competitors, similar projects include LivQuik, Hijro, DigitalX.
---