Cardashift: Cardano's Launchpad to Support Societal Projects
Disclosure: Crypto is a high-risk asset class. This article is provided for informational purposes and does not constitute investment advice. By using this website, you agree to our terms and conditions. We may utilise affiliate links within our content, and receive commission.
Disclaimer: The text below is an advertorial article that was not written by Cryptonews.com journalists.


In entrepreneurship, the bottom line often remains the same: money. Whatever their field of activity, the vast majority of startups need to find financing to develop their products and services. For investors who are always on the lookout for the most promising projects, it is important to be able to efficiently identify the right projects at an early stage.
Fortunately, there is a way to reconcile these two issues: the launchpad. This type of platform involves a verification process that guarantees certain filtering of the projects presented.
That said, when the time comes to choose the project(s) in which you want to invest, you can understandably be lost when faced with a plethora of choices.
This is where Cardashift makes sense…
A community and societal launchpad
Cardashift is simply the first community launchpad to be based on ADA, the native token of the Cardano blockchain, and to allow funding and acceleration of startups that seek to solve societal and/or environmental problems. Choosing to invest in a crypto project with your wallet but also your conscience and values is now possible! So in a way, we can consider Cardashift as the Kickstarter of the Cardano blockchain.
But to fully grasp the potential of Cardashift, it is necessary to keep in mind that the market for financing projects with a societal and/or environmental impact is estimated at more than 6,000 million dollars per year and that there is a potential of 2,000 to 3,000 million more. It is, therefore, within this huge market that Cardashift intends to make its mark with this project with enormous potential.
Supporting projects
Like the famous and demanding gas pedal Y Combinator, Cardashift not only helps young projects raise funds but also commits to accompany them for three months until their IDO but also to help them reach profitability until a period of six months.
Note that Cardashift also aims to launch several services and products in the coming months on the Cardano blockchain, including a decentralized exchange (DEX) or a wallet.


An ecosystem in turmoil
As we saw in 2021, the Cardano ecosystem has become a magnet for developers. According to a recent study by crypto research firm Electric Capital, between December 2020 and December 2021, the number of developers on Cardano doubled.
To get a sense of the ecosystem's health, just take a look at this very telling interactive map HERE.
In addition, the Cardashift teams work closely with IOHK, the prestigious company founded by Charles Hoskinson, who is one of the founders of Ethereum and the co-founder of Cardano.
A highly anticipated ICO
You should hear about the $CLAP in the coming months, and for good reason, it is the token linked to the Cardashift project that will be launched very soon via an ICO (public sale). This ICO will be divided into two parts:
A flash sale that will take place during 24 hours
A public sale that will last four days


The benefits of taking part in the Cardashift ICO?
One of the main advantages of owning $CLAPs is having the opportunity to participate in upcoming Launchpad events on Cardashift.
But that's not all. It will also be possible for those who own $CLAP to participate in Cardashift in Launchpool (Stake-To-Earn) via staking.
As we all know, one of the best ways to make money in the cryptosphere is to be present at the launch for promising projects. By owning $CLAP, it will be possible to allocate an amount of this token to take an active part in future launches of environmental projects in particular.
Here is the distribution of the tokens: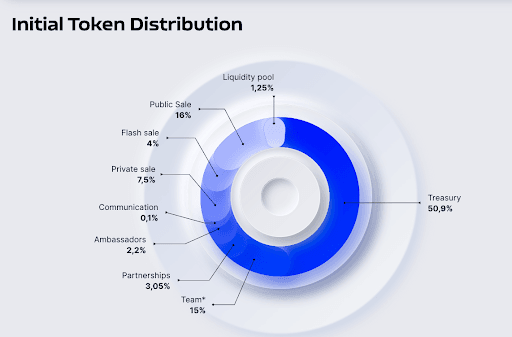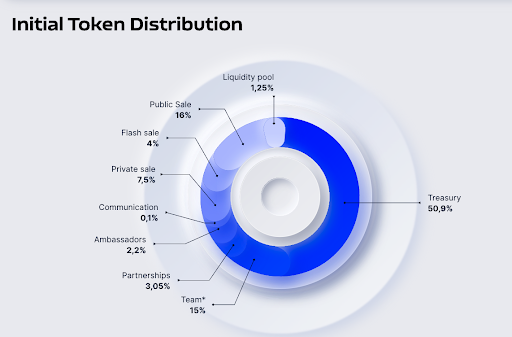 A solid and transparent team
The Cardashift team is as solid as it is transparent (members are accessible via their LinkedIn account). It is currently composed of more than 40 people who work on the project on a daily basis.
Here is a part of the founding team: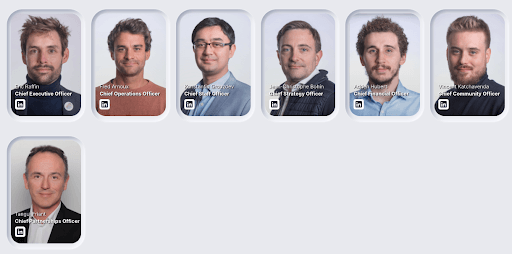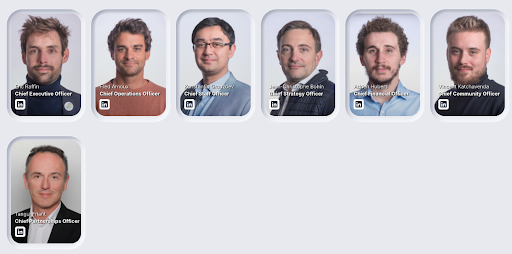 Three strong companies are behind the Cardashift project:
Smartchain: Company specializes in accompanying companies in their blockchain projects.
Matters: A startup studio with 14 years of experience. They have worked with companies with a cumulative value of over $1 billion.
Stim: A strategy company on impact projects (they establish the scoring that allows companies to be rated on this theme).
Those who have not yet found the area of the company they wish to positively impact with their investment can learn about the Cardashift ICO in the meantime via the project discord, which is where all announcements will be made.
Follow all the news of the project on its social networks:
Website : https://cardashift.com/
Twitter : https://twitter.com/cardashift
Discord : https://discord.com/invite/hTSWWButZR
Telegram: https://t.me/cardashift
Deck: https://cardashift.com/cardashift_deck.pdf
Overview : https://cardashift.com/cardashift_overview.pdf
---