Cardano Price Prediction: Total Value Locked on Blockchain Surges 300% in 2023 - ADA to Reach $10 this Year?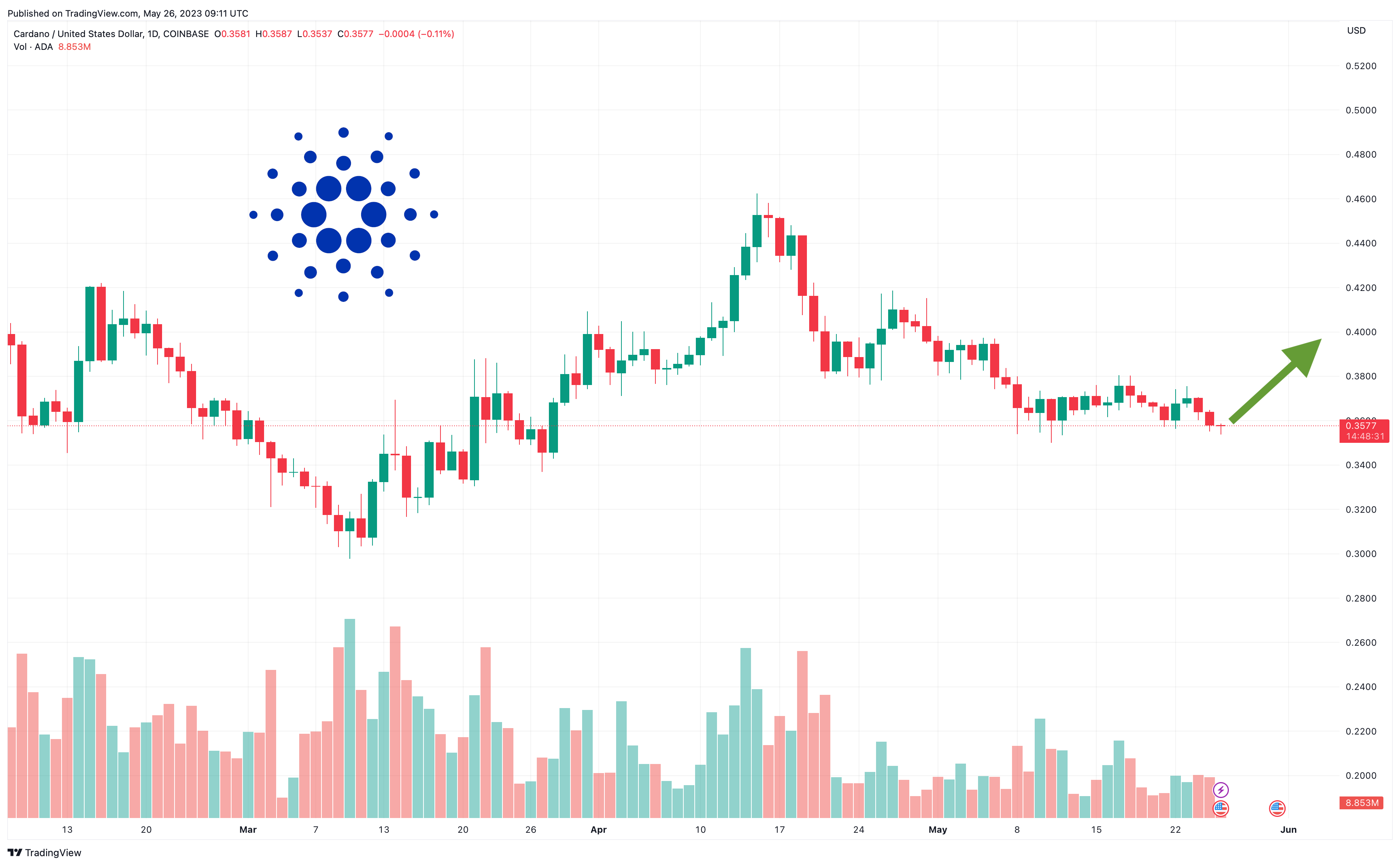 The Cardano price has dropped by 2.5% in the past 24 hours, dipping to $0.364249 as the market falls by 0.5%.
ADA's current price marks a 1.5% gain in the past week and a 5.5% loss in the last 30 days, although the altcoin has appreciated by 47% since the beginning of the year.
More encouragingly, Cardano's total value locked in -- a measure of the total amount of cryptocurrency locked in its smart contracts -- has now reached $170 million, a figure which represents a nearly 300% gain since January 1.
This increase marks the steady growth Cardano has been enjoying over the past few months, and even if it doesn't steal the headlines like certain altcoins (and meme tokens), its gradual evolution provides ADA with the perfect conditions for future gains.
Cardano Price Prediction: Total Value Locked on Blockchain Surges 300% in 2023 - ADA to Reach $10 this Year?
ADA's chart suggests that it's due a rebound in the not-too distant future, with its indicators all in oversold positions.
The coin's relative strength index (purple) has spent the past few days teetering around 30, yet encouragingly it has just begun rising again, signalling an influx of momentum.
At the same time, ADA's 30-day moving average (yellow) is just about to fall below its 200-day (blue), and once it does the market can expect the altcoin to begin rising again.
Another encouraging sign is that the altcoin's support level (green) has refused to fall below $0.3622, a price around which it has consolidated.
Such technical positioning has taken place amid a steady increase in Cardano's total value locked in, which essentially measures how active its ecosystem is and, by extension, how much use and adoption the network has attracted.
According to DefiLlama, Cardano is now the 17th-biggest layer-one platform in the ecosystem, with the platform not even in the top 20 as recently as February.
It currently has over 81,000 active users (compared to 350,000 for Ethereum), while the latest update from Input Output Hong Kong reveals that it has 127 protocols running on its platform and 1,242 projects building.
This highlights the considerable development and growth Cardano has witnessed in the past year or so, and it's likely that the platform will continue growing consistently in the coming months, with its Fund 10 investment fund set to begin supporting new projects very soon.
Layer 2s and Updates
Another big development for Cardano was the rollout of its Hydra update earlier this month, which enables the deployment of layer-two sidechains for the platform, thereby enhancing its scalability and efficiency.
In the long term, the arrival of Hydra and of L2s should help Cardano boost its total value locked in even further, while by extension it should boost the price of ADA.
Other upcoming improvements include the Mithril upgrade, which will also enhance the scalability of Cardano by introducing multi-signatures that can streamline the syncing of nodes.
Then there's the imminent arrival of pooled lending, which will be enabled by Aada, a decentralized lending platform built on Cardano.
This could increase interest in Cardano's DeFi ecosystem considerably, and along with existing apps such as Minswap, Wingriders and SundaeSwap, it could help transform Cardano into a real rival of bigger layer-one platforms.
Assuming this does happen, we could easily imagine a scenario where ADA rises from its current price and returns to $0.4 and $0.5.
The end of 2023 could also push ADA even further, with the altcoin potentially rising back up to $1 in the event of a full market-wide recovery.
---