Cardano (ADA) Price Prediction and an Upcoming Game-Changer - Uwerx (WERX)
Disclaimer: The text below is a press release that is not part of Cryptonews.com editorial content.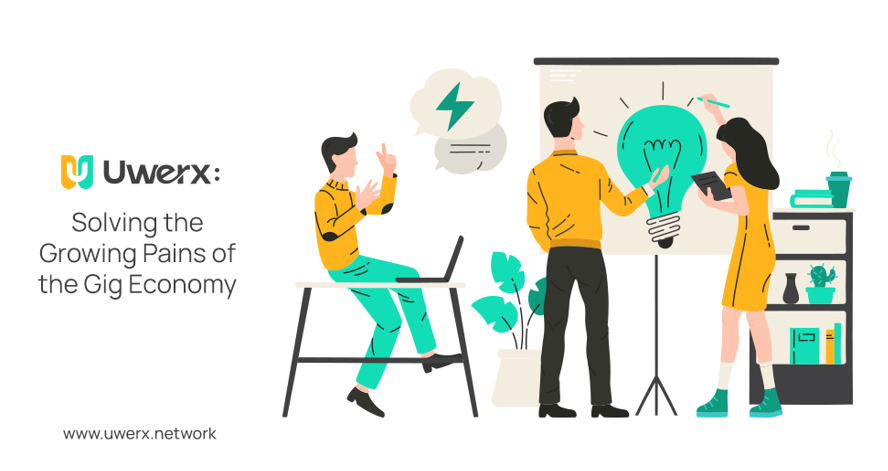 With thousands of cryptos currently available, the search for a game-changing coin is becoming more complex. However, some recent projects like Uwerx, presently in its presale, are helping alleviate that issue.
Today, we will look at how it will compare to Cardano (ADA) – a well-known coin among investors – and see what the price forecasts are for both of these assets.
How High Can Cardano (ADA) Go?
As a smart contract platform that uses the Proof-of-Stake (PoS) consensus mechanism, Cardano (ADA) aims to be one of the more ecologically friendly blockchains on the market.
The Cardano (ADA) coin has seen good price movement in the past month as it soared by 22% and is currently worth $0.39924 with a market cap of $14.03B. With the recent launch of its DJED stablecoin, experts believe Cardano (ADA) can keep this positive momentum going.
In the long term, experts remain bullish on the future of Cardano (ADA). By the end of 2023, Cardano (ADA) could range between $0.60 to $0.90, according to some analysts.
If bulls manage to break through, Cardano (ADA) can also see a $2.10 valuation as 2024 concludes.
A New Disruptive Project - Uwerx (WERX)
The typical amount of time employees spend freelancing each week has increased from 998 million hours in 2015 to at least 1 billion in 2023, according to a recent Forbes report.
And soon, Uwerx will take the freelancing industry to the next level as it could become the primary platform millions of individuals spend time on.
Uwerx will stand out from other industry entities, such as Fiverr, by creating a fully decentralized blockchain-based freelance platform.
Since blockchain technology is very transparent and cost-effective at its core, both businesses and workers will be able to connect more efficiently without any hidden terms in contracts or high fees.
Freelancers will also see a bonus from accomplishing work in the form of WERX coins which can then be traded on crypto exchanges or used to purchase items on the platform.
With blockchain technology at its corner, Uwerx could evolve into a freelance platform titan that will rule for years.
Never Too Late To Invest In The Uwerx (WERX) Presale
According to some famous crypto insiders, the WERX coin has all the makings for a future blue-chip currency: room for growth, a strong foundation, and solid fundamentals.
Currently, a WERX token is priced at $0.005. Price projections for WERX reflect that, as it could range from a low of $0.80 to a high of $1.20 in 2023, while 2024 predictions state WERX may reach a remarkable $2.80 peak.
With an InterFi Network and SolidProof audits already having been passed, and a 25-year liquidity seal after the presale ends to be established after the end of the presale, the Uwerx presale offers excellent long-term value.
Website: www.uwerx.network
Presale: invest.uwerx.network
Telegram: https://t.me/uwerx_network
Twitter: https://twitter.com/uwerx_network
---