Carbon Credits Go Digital: Ecoterra's Token Transforms the Market for Eco-Friendly Investments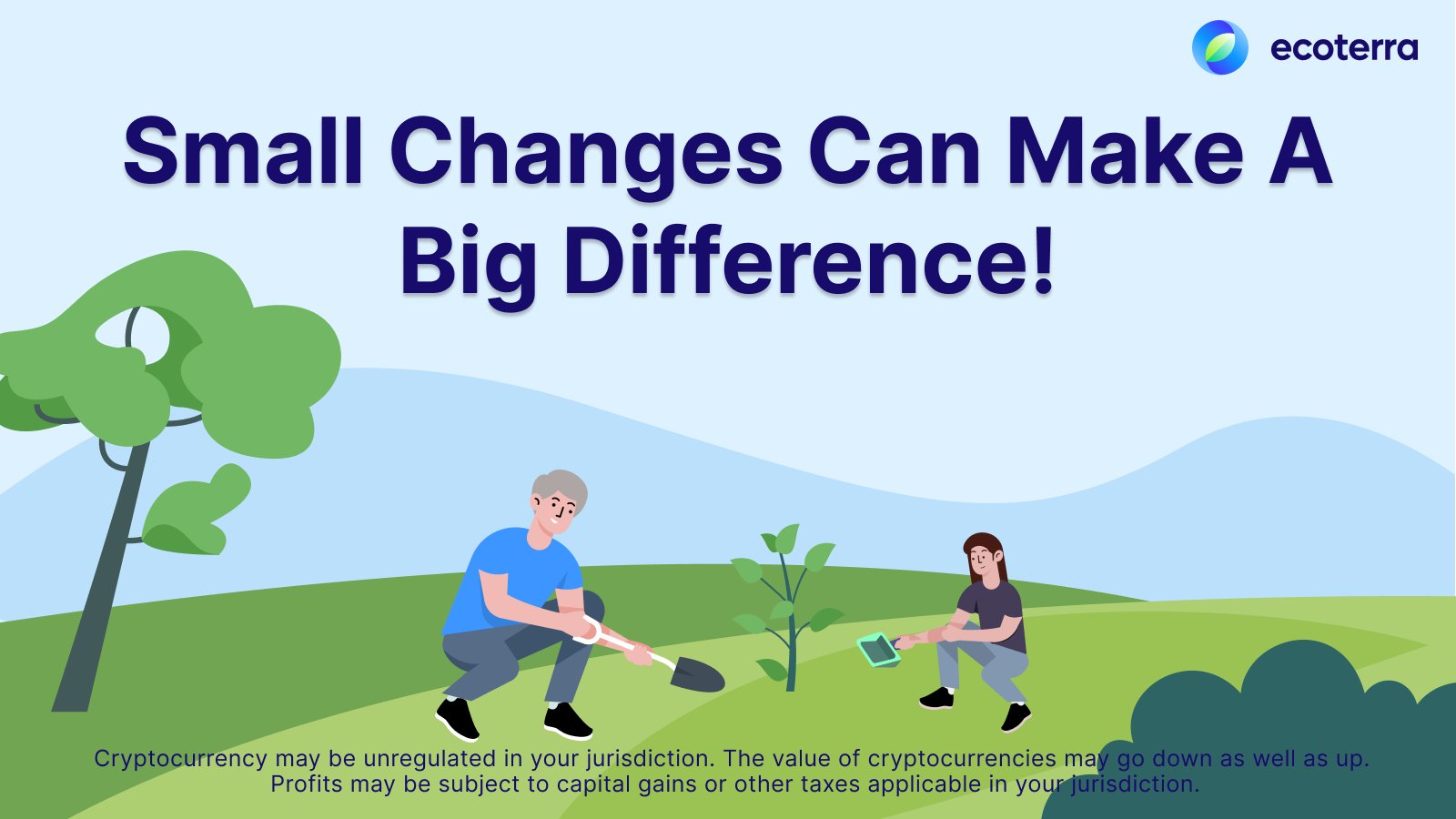 ecoterra is the next big crypto advocating a sustainable ecosystem with digital carbon credits as the effects of climate change weigh in increasingly.
Individuals and entities have embraced technologies offering intentional ways to offset carbon emissions.
However, among these emerging technologies, ecoterra offers the best solutions to support environmentally friendly initiatives with its token, ECOTERRA.
Reports show that global carbon pricing generated $84 billion in revenue, a 60% increase, in 2021.
Moreover, the global carbon credit market value stood at 760.28 billion in 2021, with experts estimating a compound annual growth of 21.4% from 2023-2028.
That figure shows the expected growth rate of innovative climate financing solutions, like ECOTERRA, in the coming months.
ecoterra is a Recycle-to-Earn blockchain ecosystem that rewards users for recycling, offers carbon offset and recycled materials marketplaces, and enables companies to track their environmental impact.
ecoterra's Recycle-to-Earn System
The first-of-its-kind Recycle-to-Earn initiative propels ecoterra to the forefront of the global environmental sustainability campaign.
This novel project aims to reward users for their recycling actions to offset their carbon footprint on the environment.
ecoterra encourages people to embrace environmentally friendly lifestyles that support a sustainable ecosystem through redeemable incentives.
The ecoterra's ecosystem comprises four main components, which include the following;
Recycle-to-Earn application
Users can scan recyclable items such as bottles, aluminum cans, and plastics to earn ECOTERRA tokens as incentives with ecoterra's recycle-to-earn app.
Also, the app allows users to hold, stake, and spend earned ECOTERRA tokens.
Users can spend tokens on ecological activities such as ocean or beach cleanups, tree planting, supporting green energy projects, or educational lessons.
Carbon Offset Marketplace
The carbon offset marketplace allows users and corporate entities to eliminate their carbon footprint through several projects using ECOTERRA tokens.
ecoterra will add each carbon offset to the company or individual's impact profile.
They can also convert their achievement into NFTs once they reach targets like 500 trees planted, etc.
A Marketplace for Recycled Materials
ecoterra will simplify the connection between companies and recyclers through its marketplace. Companies can access recycled materials using custom filters for countries or regions.
They can also purchase these items using ecoterra tokens.
Impact Trackable Profile
Companies can showcase their ecologically friendly actions and gain more exposure through their impact profile.
ecoterra rates companies or user profiles based on their ecological behavior.
Companies can purchase impact packages to counteract the harmful effects of their production.
Users can track the impact profile online using a link or scanning a QR code.
Presale Now Live
ecoterra uses the ECOTERRA token to fuel its operations, and the token's presale has been ongoing for several weeks, attracting bullish investors who recognize the project's potential.
Currently, the project is in the presale phase, having completed 6 out of 9 steps, and the ECOTERRA token is priced at $0.007750.
As the project moves into presale stage 7, the token price will rise to $0.008500 and $0.010000 in the final stage.
Interested users will need to act fast to secure the lowest possible price.
The intensity with which the world is adopting green initiatives suggests the carbon credit market might soon explode.
Join this revolutionary recycle-to-earn project, ecoterra, now and reap massive benefits later.

Buy Ecoterra Now
Disclaimer: The Industry Talk section features insights by crypto industry players and is not a part of the editorial content of Cryptonews.com.
---