Can Swords of Blood Be the Big AAA P2E Game That Pushes the Market Forward?
Disclaimer: The text below is a press release that is not part of Cryptonews.com editorial content.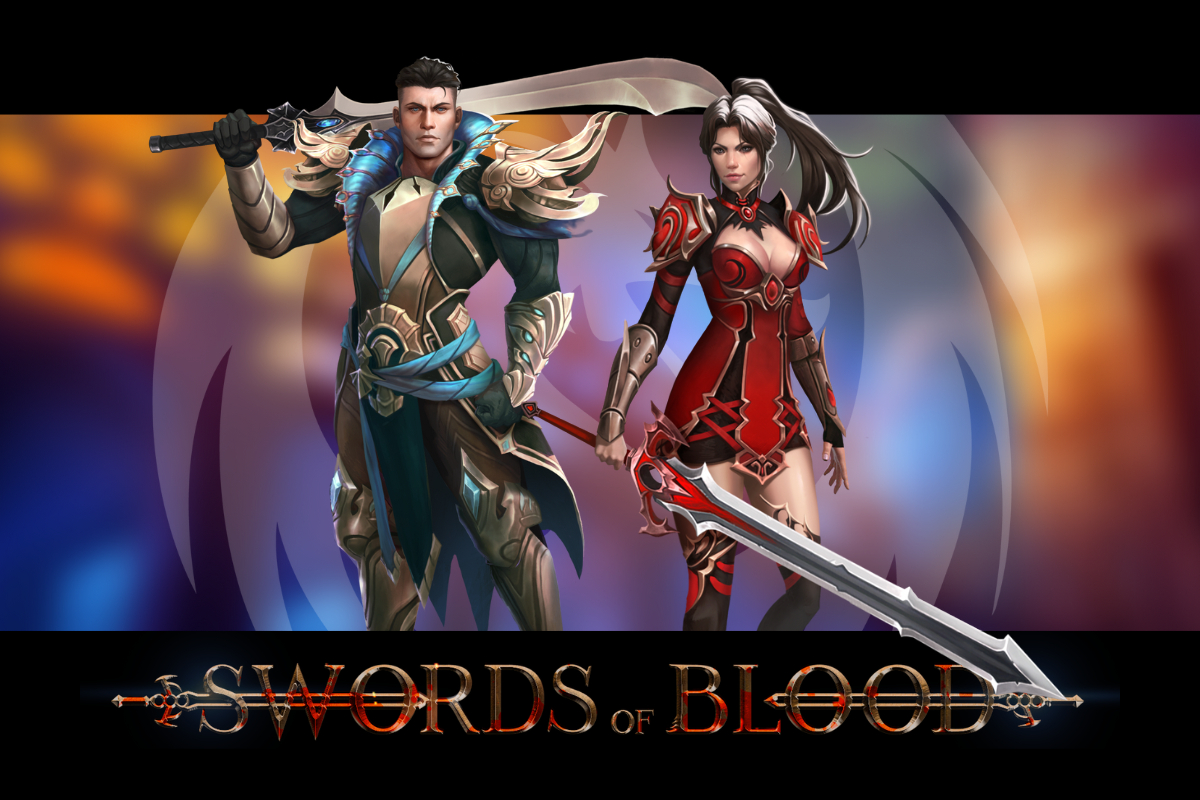 The world of cryptocurrency gaming is rapidly expanding, providing a diverse range of captivating games that utilize blockchain technology. Nevertheless, not all games are created equal, as only a select few have the potential for success by incorporating a cohesive narrative alongside the gameplay.
Expert game developers recognize that the fusion of these features with an immersive storyline is crucial for achieving success. A game's appeal goes beyond just its graphics, gameplay, or storyline. When all these elements are skillfully combined, it results in a unique experience that will captivate players for years to come.
In this article, we delve into the exceptional qualities that set Swords of Blood apart from other games. We provide a detailed overview of its gameplay mechanics, unique features and offer insights into the presale.
A P2E Game With Excellent Mechanics
Swords of Blood is a role-playing game that utilizes the Polygon blockchain and provides a premium gaming experience comparable to AAA titles. It boasts stunning graphics, an engaging gameplay experience with flashy combat mechanics, and a diverse range of game modes to keep players entertained. Moreover, it offers an intricate backstory set in the treacherous World of Ezura, a realm plagued by violence, deceit, and malevolent forces following the Dragon Betrayer's triumph over the Bladebound Order. After thousands of years of darkness, the ancient goddess Sentinel took pity on Ezura and resurrected the last surviving Bladebound descendant to restore the land to its former glory.
Swords of Blood distinguishes itself from other cryptocurrency games by offering a captivating plotline that creates a distinct gaming experience. Players assume the roles of various characters, including battle-mages or warriors, in the war-torn world of Ezura. They engage in quests that feature intricately woven storylines to acquire the most valuable loot.
Gamers with experience in loot-based role-playing games will find Swords of Blood intuitive to play. It enables players to acquire potent weapons and armor, craft items, and forge weapons to customize their characters while devising effective strategies that align with their preferred play style. Moreover, Swords of Blood includes a PvP mode for players who relish competitive gameplay, allowing them to test their strongest builds against other players and optimize their approach accordingly.
Swords of Blood is accessible at no cost on both PC and mobile devices, with cross-play compatibility. The game's creators have prioritized providing a delightful gaming experience over monetization.
A Top Team and Heavy Investor Support

Swords of Blood's development benefits from the expertise of industry veterans, including CEO James Seaman, COO Jeremy Brown, and Game Development Director Mariusz Szynalik. Their extensive experience in developing renowned video game franchises and brands such as Xbox, PlayStation, Ubisoft, Halo, Call of Duty, Assassin's Creed, The Sims, and Sim City, among others, brings tremendous value to the creation of Swords of Blood.
Well-known supporters of the venture comprise Master Ventures, Shugo Ventures, Magnus Capital, Metavest, Fundamental Labs, Krypital Group, and various others.
The Swords of Blood Presale Will Surely Attract Attention
Potential investors can participate in the ongoing SWDTKN presale, which is the fuel token for Swords of Blood. The presale features various tiers, each with its unique rewards. The rewards range from early beta access, automatic whitelisting to upcoming NFT sales, and a chance to win phygital items.
Swords of Blood already boasts a playable MVP version that incorporates numerous game modes for players to enjoy. The game's primary campaign, which includes three difficulty levels, is reminiscent of the famous Diablo franchise.
Moreover, players can participate in the Monster Hunt dungeon, which requires them to fend off successive waves of monsters. The Boss Fortress is another game mode that necessitates players to collaborate with four others to combat bosses. For players who prefer PvP gameplay, there are head-to-head battles with prizes, as well as Daily Dungeons, which offer distinct challenges for special rewards.
Swords of Blood strives to facilitate the adoption of Web3 gaming among traditional gamers by offering an immersive and captivating gaming experience that integrates blockchain functionalities. The game is free-to-play and prioritizes player retention and monetization through its smooth gameplay and appealing aesthetics.
The development team is committed to eliminating the potential entry barriers present in many Play-to-Earn games, making blockchain-based gaming accessible to everyone. When a player logs in, a Stardust custodial wallet is automatically created, allowing them to store, buy, and sell tokens and in-game items. Through a partnership with Simplex, players can purchase tokens directly through the wallet using their credit or debit cards, without the need to set up an external wallet.
Swords of Blood Could Be A Pioneer
Swords of Blood exhibits several qualities that indicate it could rise to become a major player in the P2E gaming market. The game's dynamic and captivating ambiance, the polished gameplay mechanics, and the compelling storyline combine to form a potential masterpiece in this field. Those intrigued by the game should watch out for the upcoming presale.
---