Can Shiba Inu Deliver 1,000% In 2023? Experts Say No, Here's What to Do Instead
Disclaimer: The text below is a press release that is not part of Cryptonews.com editorial content.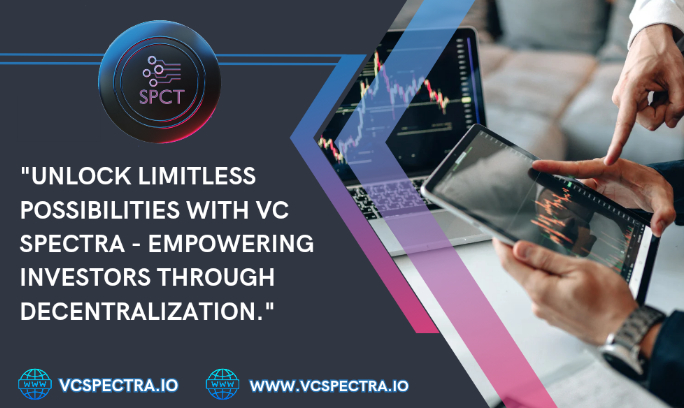 The current situation in Shiba Inu's (SHIB) camp doesn't hold too much promise for the remainder of 2023.
Crypto analysts have detected strong selling pressure while new investors are cautious of the token's instability.
Experts have recognized VC Spectra (SPCT) as a much smarter investment for 2023, underlining its fantastic growth potential, innovative nature, and real-life utility.
Shiba Inu (SHIB) Buckles Under Selling Pressure
Shiba Inu (SHIB) is currently priced at $0.000007185, a significant 15.11% drop from Shiba Inu's (SHIB) price at the beginning of the month.
Crypto analysts expect Shiba Inu's (SHIB) downtrend to continue throughout 2023, with current data suggesting high selling pressure.
This outlook is supported by the recent massive redistribution of 3.8 trillion Shiba Inu (SHIB) tokens.
Additionally, most of Shiba Inu's (SHIB) holders are recording significant losses, while new investors are suspicious about Shiba Inu's (SHIB) future.
Therefore, crypto experts consider it highly unlikely for Shiba Inu (SHIB) to deliver 1,000% by the end of 2023.
Shiba Inu's (SHIB) data suggests an increased market indecision, leading bears to predict price dips well below the $0.000007 threshold, with an average 2023 price point of $0.000010349.
Conversely, Shiba Inu (SHIB) bulls predict sudden and significant surges in the following term based on increased whale activity and technological innovations in Shiba Inu's (SHIB) ecosystem.
The recently introduced Shibarium mainnet has reached 20 million transactions, while new partnerships have expanded the token's market reach and improved its real-life utility.
The addition of the Shibacals component has also allowed Shiba Inu (SHIB) users to convert NFTs into real-world assets.
VC Spectra (SPCT) Set to Outperform Competitors in 2023
Because of ongoing legal problems and market-wide crashes, the crypto community has shown decreased interest in meme-coins like Shiba Inu (SHIB).
Instead, investors and analysts have found a better solution in innovative platforms like VC Spectra (SPCT).
VC Spectra (SPCT) is a decentralized hedge fund with game-changing investment opportunities.
VC Spectra (SPCT) users can explore a wide array of tokens and niche markets and invest in blockchain projects and technology startups with the highest growth potential.
The platform rewards investors with quarterly dividends and buybacks from the profits.
The VC Spectra (SPCT) token is a standard BRC-20 token on the Bitcoin blockchain with an integrated deflationary mechanism designed to reduce token circulation over time.
This token enables exclusive access to ICOs and discounts, as well as voting rights for future sales.
VC Spectra (SPCT) advanced risk analysis and AI mechanisms allow users to diversify their portfolios by embracing the most rewarding investment opportunities.
On top of that, the platform has excluded the role of intermediaries, which means that users remain in total control over their investments.
VC Spectra's (SPCT) visual tools provide real-time portfolio tracking, enabling investors to gain market insight by identifying market trends and making informed decisions.
Currently priced at $0.008, the VC Spectra (SPCT) token is still in Stage 1 of its public presale.
Early adopters could obtain as much as 10x gains if it reaches the targeted $0.08 before the launch.
So, now seems like the right time to take advantage of VC Spectra's (SPCT) high potential and real-world utility and watch as your profits grow.
Learn more about the VC Spectra presale here:
Buy Presale: https://invest.vcspectra.io/login
Website: https://vcspectra.io
Telegram: https://t.me/VCSpectra
Twitter: https://twitter.com/spectravcfund
---