Can DigiToads (TOADS) Break the Curse of Memecoins and Emerge as a Serious Crypto Asset like Chainlink (LINK) and Hedera (HBAR)?
Disclaimer: The text below is a press release that is not part of Cryptonews.com editorial content.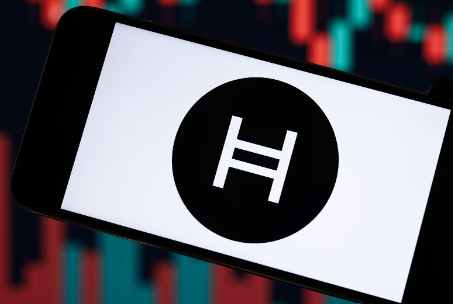 With DigiToads rising above the risky meme coin market, analysts predict this credible project to emerge as a serious crypto in 2023.
The failure of many existing and new meme coin projects proves that the meme coin market is a risky investment for many.
DigiToads however, has gathered massive attention in the meme coin market for its practical features and high-potential TOADS tokens.
With its native token used for various passive-income generating opportunities, investors see a brighter future for DigiToads, similar to top cryptos like Chainlink and Hedera.
DigiToads: An Emerging Crypto Project
DigiToads is a beginner's cryptocurrency project with a toad as its mascot that blends NFT technology with the Play-2-Earn game paradigm.
Using the Play-to-Earn principle, DigiToads users may own their Toads while earning money with their NFTs.
Because of this engaging gaming model, DigiToads has swiftly become a popular meme coin project that is attracting the attention of investors as a high-potential crypto to invest in.
The ecosystem of DigiToads also offers NFT staking. To reward the NFT holders for staking, every TOADS transaction of this best NFT project contributes 2% to the staking pool.
This fund helps reward those who choose to stake their NFTs in proportion to the time they stake their tokens.
DigiToads' rewards structure and emphasis on community members also distinguish it as one of the best cryptos to invest in.
TOADS holders are eligible for monthly awards by participating in trading competitions. These competitions allow players to win rewards.
Winners of these competitions can also manage a share of DigiToads' treasury. The players with the highest monthly transaction volume will be declared the monthly competition winner and awarded Platinum Toads, which allows the winner remote access to one-twelfth of the Toads treasury.
DigiToads will be joining major exchanges once they launch. This should propel DigiToads to a whole new level of customer reach and give others the confidence they need to join the TOADS family.
DigiToads keep on delivering and you can see that the project has been well thought out and put together.
Chainlink
Chainlink's breakthrough technology has drawn interest from various businesses, including finance, supply chain management, and insurance.
This project introduces new opportunities for automation and efficiency in various industries by allowing smart contracts to access off-chain data.
As the best crypto project with unique features, investors have shown a massive interest in its native token LINK since the launch of this project.
This growing demand for LINK tokens in the competitive market makes it a popular crypto to buy in 2023.
Analysts further predict that the LINK cryptocurrency will experience considerable price growth due to its relevance in the Chainlink network.
Hedera
Hedera (HBAR) is a third-generation distributed ledger technology (DLT) platform noted for its fast transactions, great security, and minimal fees.
Despite difficulties in gaining traction and investor interest, Hedera remains a viable enterprise with enormous development potential.
The platform's concentration on the enterprise sector and its commitment to increasing blockchain scalability, security, and efficiency make it a strong crypto for a breakthrough in 2023.
Conclusion
The growing market trend and practical features of DigiToads have brought massive investor and analyst attention to this credible crypto.
With this growing surge in market demand, experts predict this meme coin to emerge as the next big crypto project, following the positive trend of Chainlink and Hedera.
For more information on DigiToads, visit the website, join the presale, or join the community for regular updates.
---