Can Blockify – Topple Facebook, Twitter and Coin Market Cap?
Disclosure: Crypto is a high-risk asset class. This article is provided for informational purposes and does not constitute investment advice. By using this website, you agree to our terms and conditions. We may utilise affiliate links within our content, and receive commission.
Disclaimer: The text below is an advertorial article that is not part of Cryptonews.com editorial content.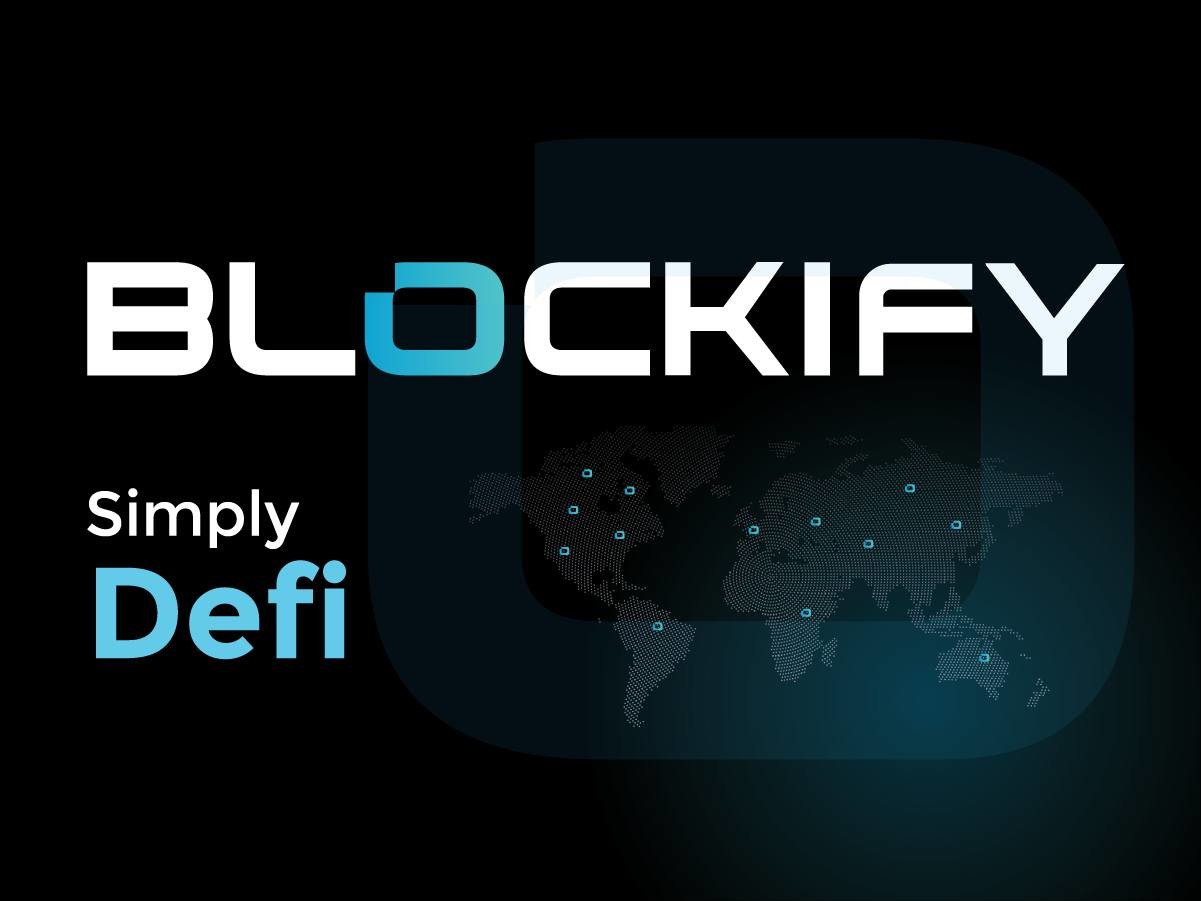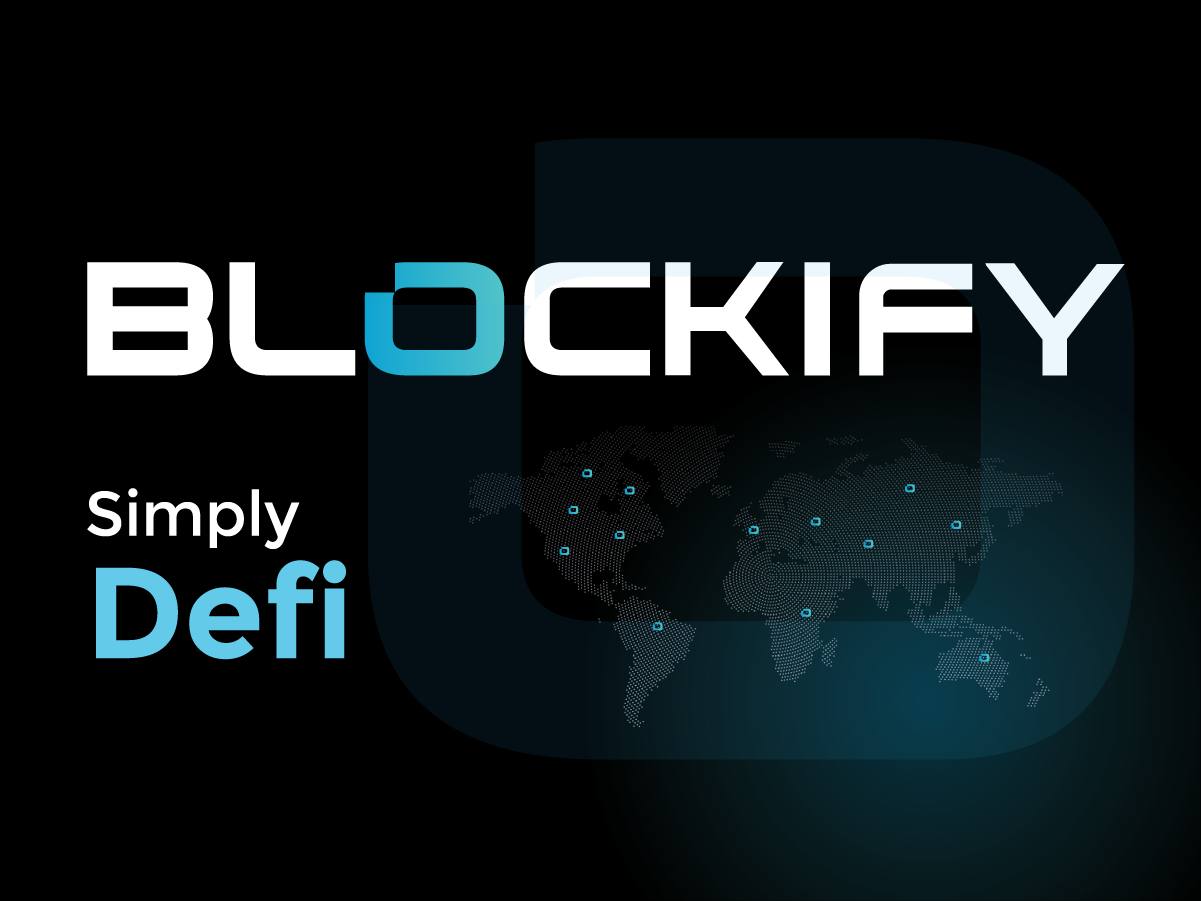 Decentralized social network Blockify creates communities for cryptocurrency and NFT projects and allows blockchain-based online social media.
The evolution of the internet has led to Web 2.0, which is the current web system that we are all using. It is dominated by social media platforms where users can interact, comment, share and create content. But in the current web system, users generally have no control over the data and it is stored with third parties. There are also genuine concerns around how Big Tech companies such as Google, Facebook control most of the data and the chances of potential misuse.
Ushering in a more decentralised internet, Web 3.0 is being built on multiple blockchain networks to reduce the need for intermediaries or eliminate threats of censorships and outages. In essence, it is designed to give control to users where the data is stored in multiple blockchains and thus being owned by users themselves.
It's becoming more and more evident that the social media model is broken. Successive scandals continue to underline that social media platforms put shareholder profits and advertiser interests above consumer protection and security. You do this in banking you're threatened with a jail sentence, or at minimum a whopping fine and censure from the regulator.
Decentralized social media is in the limelight, but what needs to happen for it to gain the necessary momentum to compete with the size and scale of the centralized social behemoths?
David versus Goliath?
It is evident that the established social media companies have a Goliath-sized edge on new entrants when it comes to user numbers. The same will have been said about banking before challenger banks, bitcoin, and DeFi arrived, where big fintechs are overtaking banking and the rise the £2 trillion cryptocurrency market has been created by the people, without the traditional financial system and governments – all of this in the last decade.
Facebook and Twitter have vast, ready-made audiences, on which to test new features and integrations, however, user sentiment isn't necessarily on their side. It's become apparent recently that Facebook in particular, is struggling to attract younger users.
Moreover, decentralized platforms have an edge that could prove to be a killer – financial incentives. Blockchain's peer-to-peer payments, combined with DeFi and gamification, offer endless opportunities for users to generate income for their content while also earning for other activities like watching ads. Could this be the incentive that attracts people away from traditional social media platforms?
Social Media Turns DeFi
It's early days for Web 3.0 but there are a few projects that are innovating at the convergence of social media, decentralization, and digital assets. Enter Blockify.
Blockify is built using blockchain technology, allowing them to tap into the decentralized nature that blockchain ecosystems hold. Blockify allows anyone to permissionlessly create their own page and follow their favorite projects. Users can engage and interact with other users along with projects. Project owners/creators can manage and govern their respective pages effortlessly. Compared to centralized platforms, it's completely censorship-resistant, so projects and users can choose how to govern their own pages.
The Blockify ecosystem's flexibility is what makes the project stand out as a blockchain social media platform, along with its customization potential. Once up and running, the platform will integrate with other applications and features currently being built on the network, allowing more monetization opportunities than competitor platforms.
"Money and finance are ingrained into blockchain technology, so this gives us some great options for reshaping the intersection of money and social networking. Web2 platforms for content monetization often have fees for all parties involved, but with Web3, we can remove these."
D.C- Blockify Founder
Stacking the DeFi journey into one experience
Blockchain can address two essential shortcomings of the centralized social media network including transparency and data security. With Blockify, users can truly be free online and capture the full value of their work while also getting rewarded for sharing it.
Whether you're a DeFi native, finally making the jump from centralized crypto exchanges, or transferring directly from traditional finance, Blockify is now the one place that supports all of these actions:
Exploring new assets
Single-transaction investments
Accurate portfolio tracking
Decentralised social media interactions
Verifiable communication between projects and communities
& Much more
Closing Thoughts on Blockify
Privacy and data security are becoming a significant concern in social media platforms. Blockchain Social Media projects like Blockify offer many benefits other than just privacy and security.
Social media applications have serious privacy flaws exposing users to cybercriminals, such as Facebook, WhatsApp, and other social media companies that have been known to be selling users' private information to advertising companies for targeted advertising.
On traditional social media platforms, some of the major privacy concerns are account hacking, impersonation, staking, harassment, and being forced to turn over passwords.
Blockchain technology in the Blockify platform ensures that all projects are verified, preventing the creation of fake accounts inclined towards spreading fake news or FUD.
Integrating with blockchain technology allows projects to disseminate communications between official project representatives and their communities in a verifiable manner. Blockify accomplishes this due to the verification process that the platform incorporates.
In addition, Blockify is one of the most exciting projects I'm tracking for 2022.
For updates regarding Blockify please check:
Website:
Twitter:
---