How to Buy AiDoge Crypto - Beginners Guide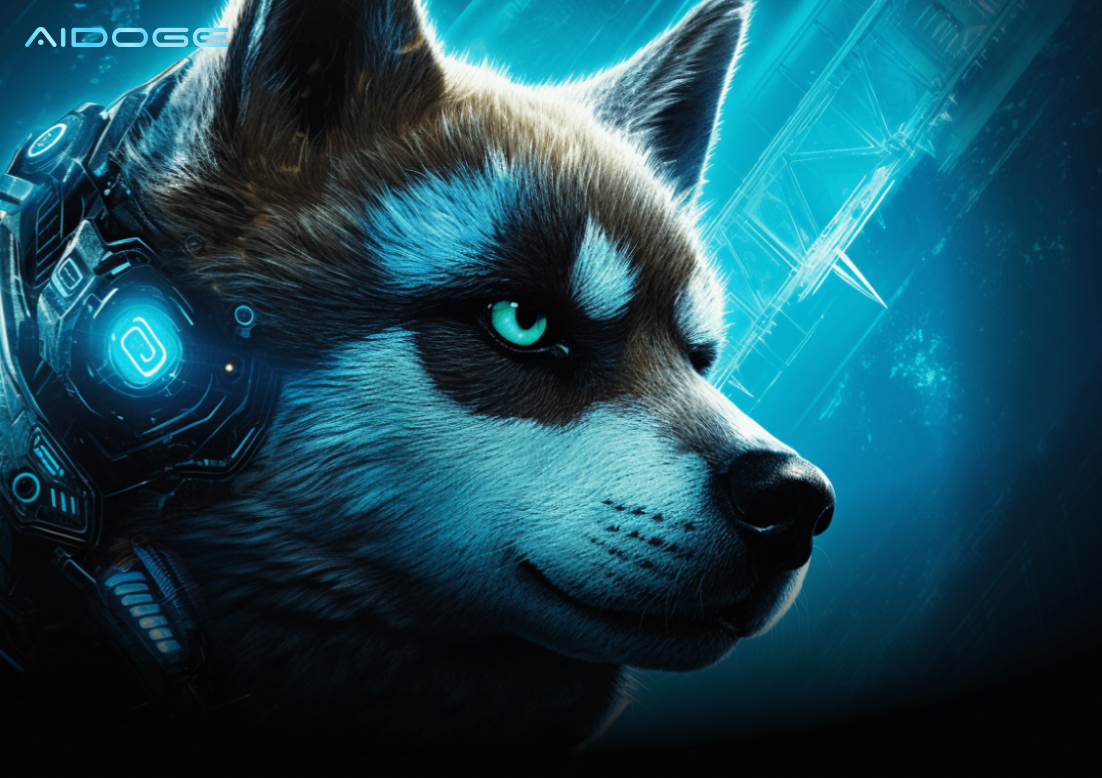 Disclaimer: The Industry Talk section features insights by crypto industry players and is not a part of the editorial content of Cryptonews.com.
Looking for exposure to crypto and artificial intelligence (AI) to catch the next 100x token? In this article, we explore AiDoge - one of the hottest crypto projects in the blockchain and AI spaces.
AiDoge has just launched its much-anticipated presale, enabling early-bird investors to buy $AI tokens at the lowest price possible. The $14.9 million presale hard cap was reached in just four weeks - however, $AI tokens can still be purchased on the website after its IEO launched on June 19.
Read on to find out more about this AI-backed meme generation project.
AiDoge Crypto: What is it?
In a nutshell, AiDoge is a new cryptocurrency project that has developed an "AI-driven meme generation experience for users". Put simply, users will prompt the AiDoge platform with a simple text instruction, and through advanced AI technology, a meme will be generated.
For example, suppose the user might ask the AiDoge platform to generate a meme on a "Shiba Inu dog investing in crypto". Within a few seconds, AiDoge will generate a premium, high-quality meme. Not only in terms of the image itself but the relevant meme slogan or text.
The user can then share their newly created meme on social media channels. At the forefront of AiDoge is the $AI token, the native token of the AiDoge ecosystem, which has various use cases. For example, users can only generate memes if they have sufficient credits.
And the only way to purchase credits is with $AI tokens. Moreover, AiDoge has developed a staking facility. This means that $AI tokens can be used to earn staking rewards passively. There is also a voting mechanism being built by AiDoge.
This enables $AI holders to vote on their favorite memes. Those receiving the most votes will earn additional $AI tokens. Not only do $AI tokens provide utility within the ecosystem but they also enable investors to gain exposure to the project's growth.
$AI tokens can be purchased right now via the AiDoge website. There were 20 presale stages, each of which saw the price of $AI increase. Therefore, the early investors were rewarded with the lowest price.
AiDoge Mechanics
AiDoge is the world's first AI-integrated meme platform that uses advanced AI technology to create high-quality, relevant memes.
$AI is the main currency used for purchasing credits, staking, and voting. It offers daily credit rewards and voting rights to users.
AiDoge actively nurtures a dynamic community through staking rewards, credits for content creation, and featuring a public wall for sharing, voting, and incentivizing top memes with $AI token rewards.
In this section, we take a much closer look at the AiDoge project, including its features and unique value proposition for investors. This will enable investors to determine whether AiDoge is one of the best crypto ICOs of 2023.
Meme Generation
While AI is complicated for most people to understand, this innovative technology is increasing its capabilities at an unprecedented rate. In particular, AiDoge has developed a blockchain-based protocol that enables users to generate memes via simple AI prompts.
For example, let's suppose the user asks for a meme with the following text: 'Create a meme showing why I don't care about politics'. Within seconds, AiDoge will generate a high-quality meme that contains a unique image alongside a suitable slogan or phrase.
The user will then be able to share their generated meme with the AiDoge community and externally via social media sites. This enables users to create memes that can go viral.
It will then use machine learning to harvest knowledge about which previous memes went viral and apply that knowledge to increase the chances that future memes go viral as well.
Self-Sufficient Revenue Model
The best future cryptocurrency projects are those that have a self-sufficient revenue model. This means that the project is sustainable in the long run. AiDoge meets this criterion through its pay-to-generate mechanism.
For instance, users will need to buy credits to generate memes. And the only way to obtain credits is to purchase them with $AI. This ensures that the project's ecosystem token remains in demand, not least because it has an actual use case.
As more people buy credits to generate memes, this will have a hugely positive impact on the value of $AI tokens.
Voting Feature
Another innovative and engaging feature developed by AiDoge is its voting mechanism. In a nutshell, users will be able to vote on their favorite AiDoge-generated memes. As memes get more and more votes, they will climb up the public leaderboard.
Those behind the respective meme will earn rewards via $AI - this incentives users to engage with the AiDoge community. It also gives users the best chance possible of creating a meme that goes viral.
Staking Rewards
The AiDoge ecosystem also offers a staking tool. By staking $AI, users will receive daily rewards. The rewards are paid in credits, enabling users to create additional memes.
Not only that, but staking increases the voting power of the user. Once again, this keeps the AiDoge ecosystem self-sufficient and sustainable.
What's Special About AiDoge?
The main premise of AiDoge is that it has built an innovative product that is the first of its kind. No longer do people need to spend hours creating a new meme to share on social media.
Similarly, there is no longer a requirement to share the same memes that have circulated on the internet for many years.
This is because AiDoge memes are 100% unique. Even if the user gives the same prompt twice, each meme will be unique from the next.
Another selling point of AiDoge is that users do not need to have any prior experience in creating memes.
Nor do they need to understand how AI works.
Instead, users simply need to give AiDoge a basic text prompt - and the underlying AI protocol will take care of the rest.
We also found that AiDoge is also notable for its credit system. This gives the $AI token real-world utility, considering it's the only way to buy credits for generating memes.
And of course, those buying $AI via the presale will secure a huge discount and an immediate upside of up to 5% at the time of writing.
Is AiDoge Token a Worthwhile Investment?
Now let's explore why some analysts believe AiDoge could be one of the best crypto presales this year.
AiDoge presents a unique investment opportunity as a presale token, enabling investors to buy in at a lower price before its public exchange listing. It's important to acknowledge, however, that like all investments, there is an inherent risk involved.
Nonetheless, some presale tokens have been known to generate substantial returns for investors, which may make them a compelling addition to your investment strategy.
The $14.9 million hard cap was reached in just four weeks indicating there is significant interest in the project from the wider crypto community.
Ultimately, it's up to each individual investor to evaluate the potential risks and rewards before making any investment decisions.
Presale Discount and Immediate Upside
First and foremost, investors appreciated the huge discount available via the AiDoge presale. As noted, there were 20 stages in total, each increasing the price of $AI token.
Those who invested in stage one secured an immediate upside of 30% - this is because stages one and 20 are priced at $0.000026 and $0.0000336, respectively.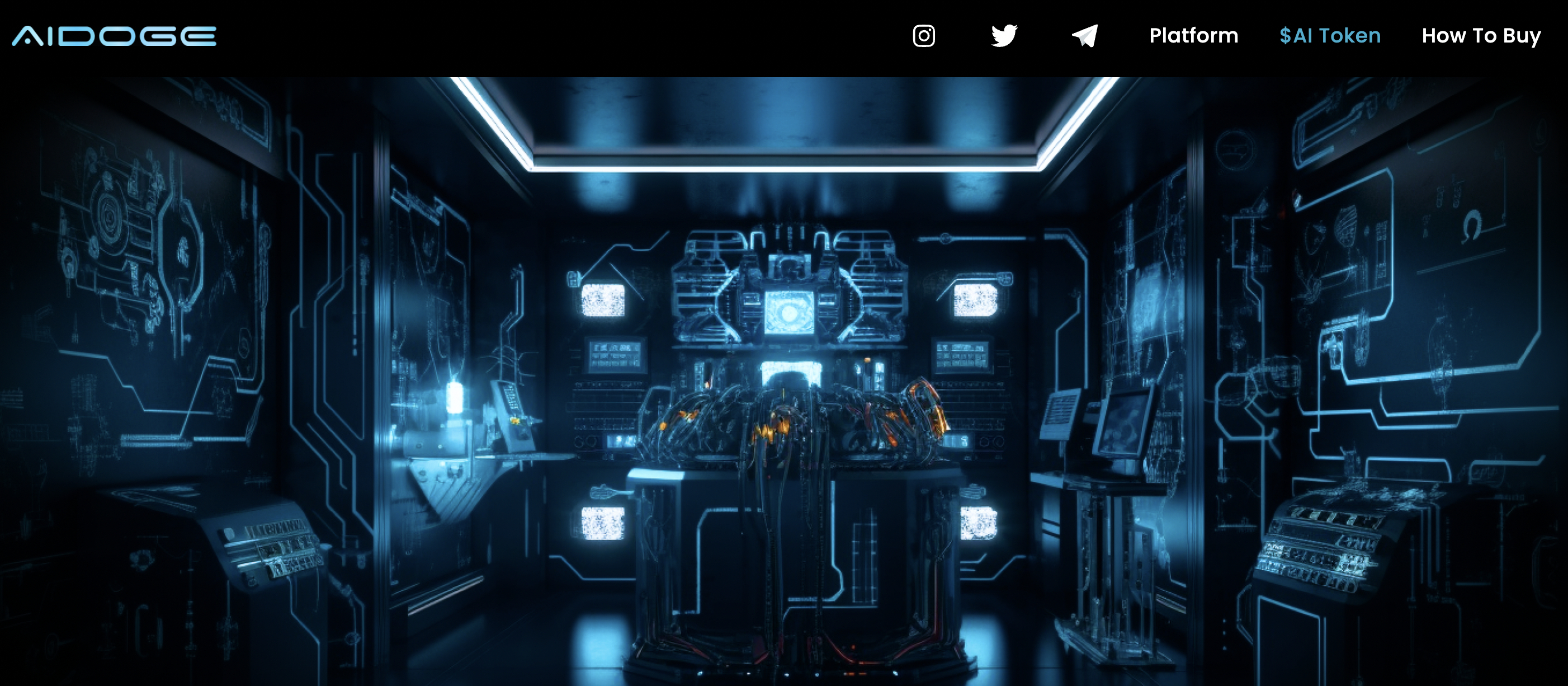 After the presale ended, $AI has now been listed on crypto exchanges from June 19 and is still available to buy from its website. This enabled investors to target even higher gains, should the value of $AI token increase.
The potential of the crypto was shown on launch day, with $AI tokens quickly becoming the top trending token in the whole space - according to both DEXTools and DEXScreener - given the huge volume it attracted.
Systematic Demand Structure
As we mentioned earlier, the team at AiDoge has created a solid revenue model that directly benefits $AI token holders. This is because the public will need to purchase credits before they can create AI-generated memes.
And most importantly, $AI tokens are the required payment method for buying credits. As more people buy $AI to pay for additional credits, this will enable its value to grow.
And as the price increases on crypto exchanges, early investors can reap the financial benefits that this invites.
Sharing System Self-Promotes the Project
The global meme industry is of significant size. Recent estimates suggest that the term 'meme' is shared at least one million times a day on Instagram alone. When factoring in other social media sites like Facebook and Reddit, this figure is likely substantially higher.
This puts AiDoge and its meme-generation technology in a great position. After all, as AiDoge users share their unique and high-quality memes, this will bring attention to the project.
And in turn, as more people wish to use AiDoge to create their own memes, this will have a direct impact on demand for $AI. This is one of the many reasons why some analysts believe $AI token is potentially one of the best long-term crypto projects.
Small-Cap Project With Huge Upside Potential
We also found that AiDoge will likely appeal to growth investors that favor small-cap projects. This is because the hard cap target on the AiDoge presale was just $14.9 million - a target that was hit in just four weeks.
Considering that 50% of the total supply will be sold during the presale, the maximum market capitalization possible is $29.8 million.
According to CoinMarketCap data, two of the biggest AI-driven tokens are The Graph and Redner Token. These AI projects have a market capitalization of $1.1 billion and $640 million respectively. This illustrates the upside potential of $AI token, considering its low market capitalization.
Who is Behind AiDoge?
Like many successful crypto projects - including Bitcoin, Dogecoin and Shiba Inu, AiDoge was developed by an anonymous team. The reasons behind their decision to remain anonymous remain to be seen. But in the Wild West of crypto, this has been the industry standard for many.
Nonetheless, the AiDoge whitepaper notes that the core team consists of experienced professionals from the AI, blockchain, and marketing industries.
Moreover, AiDoge is supported by a team of hand-picked advisors who have successfully deployed various crypto presales. As such, AiDoge appears to be in good hands.
AiDoge's Future Plans
Now let's briefly explore the AiDoge roadmap, which illustrates what goals the team has in the coming months. In Q2 2023, the team of developers will continue fine-tuning its meme-generation product.
This will ensure that users have the best experience possible. Q2 2023 has also seen the completion of the AiDoge presale campaign in just four weeks. In Q3 2023, AiDoge will launch its staking platform and $AI tokens on centralized and decentralized exchanges, as well as being available to purchase on its website.

In Q4 2023, AiDoge will launch its credit-based system. This will require users to purchase credits with $AI to generate new memes.
AiDoge Presale
At this stage of the article, we have discussed everything there is to know about the AiDoge project. Now let's take a closer look at the AiDoge presale campaign, which ended at the start of June.
AiDoge created 1 trillion $AI with 50%, or 500 billion, sold during the presale. The remaining 500 billion will be used for liquidity, exchange listing, vesting, and community rewards.
There were 20 stages to the AiDoge presale. As each stage passed, the price of $AI increased.
Thee $14.9 million hard cap was reached in just four weeks and the AiDoge presale accepted several cryptocurrencies. This includes Ethereum, Tether (both ERC-20 and BEP-20), and BNB. Those without any cryptocurrency to hand are also catered for as AiDoge also accepts credit card payments.
Do note that, unlike crypto-based investments, using a credit card will require KYC. This means uploading a government-issued ID. Based on our AiDoge price prediction some analysts believe $AI could reach $0.00037 by the end of 2030, a 1,001% ROI.
How to Invest in AiDoge
Now we will walk investors through the process of buying $AI tokens via the AiDoge website.
Step 1 - Set Up a Wallet
To invest in AiDoge ($AI), a crypto wallet is required. MetaMask is the go-to wallet for this purpose. Not only is MetaMask supported by AIDoge but it is easy and free to use. Moreover, MetaMask is secure and is compatible with browser extensions and iOS/Android smartphones.

Choose a suitable device and download MetaMask from its website. Open the wallet and follow the on-screen instructions. This entails choosing a password and making a note of the 12-word passphrase.
Step 2 - Add Tokens to MetaMask
The next step is to add some tokens to the MetaMask wallet. This needs to be one of the supported tokens, which includes ETH or USDT.
Those opting for ETH or USDT do not need to add the Ethereum network to MetaMask. This is already installed by default.
Users can purchase ETH and USDT directly on MetaMask and other wallets, via third-parties such as Transak or MoonPay, or by transferring tokens from an exchange.
To do the latter, the wallet address for MetaMask can be found in the 'Assets' tab. Below 'Account 1', there is a 'Copy' icon.
Click it and paste the address into the private wallet holding the tokens. Then proceed to transfer the tokens to MetaMask.
Step 4 - Connect Wallet to AiDoge
Now visit the AiDoge website and select 'Connect', to sign onto the site.
Click on the 'Buy Now' button and a pop-up will appear asking to select a wallet provider. Choose 'MetaMask'.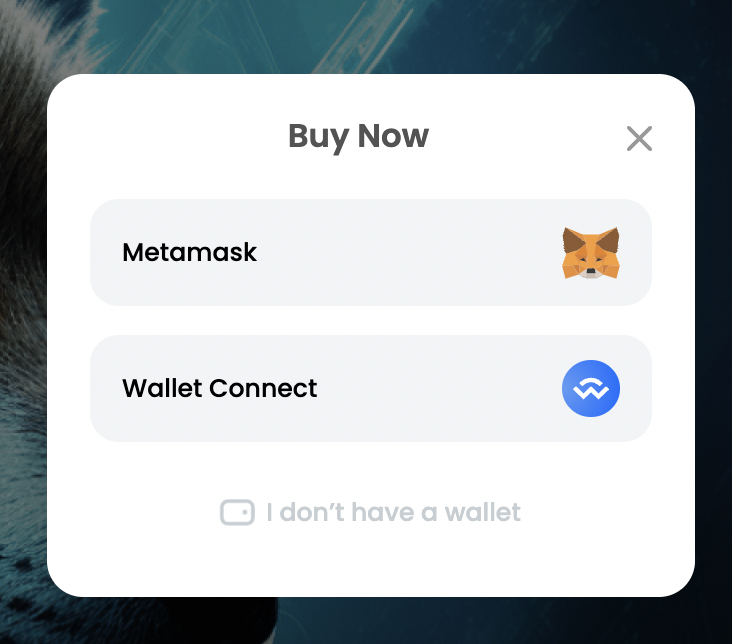 Metamask will then add an alert from the device it is installed on. This asks for confirmation to connect the wallet to AiDoge. Confirm and proceed to the final step.
Step 4 - Choose Payment Token and Enter Quantity
A new box will appear on the right-hand side, select the preferred payment currency. In our example, from the presale, we have selected 'ETH'. Then, type in the exact number of tokens to swap for AiDoge.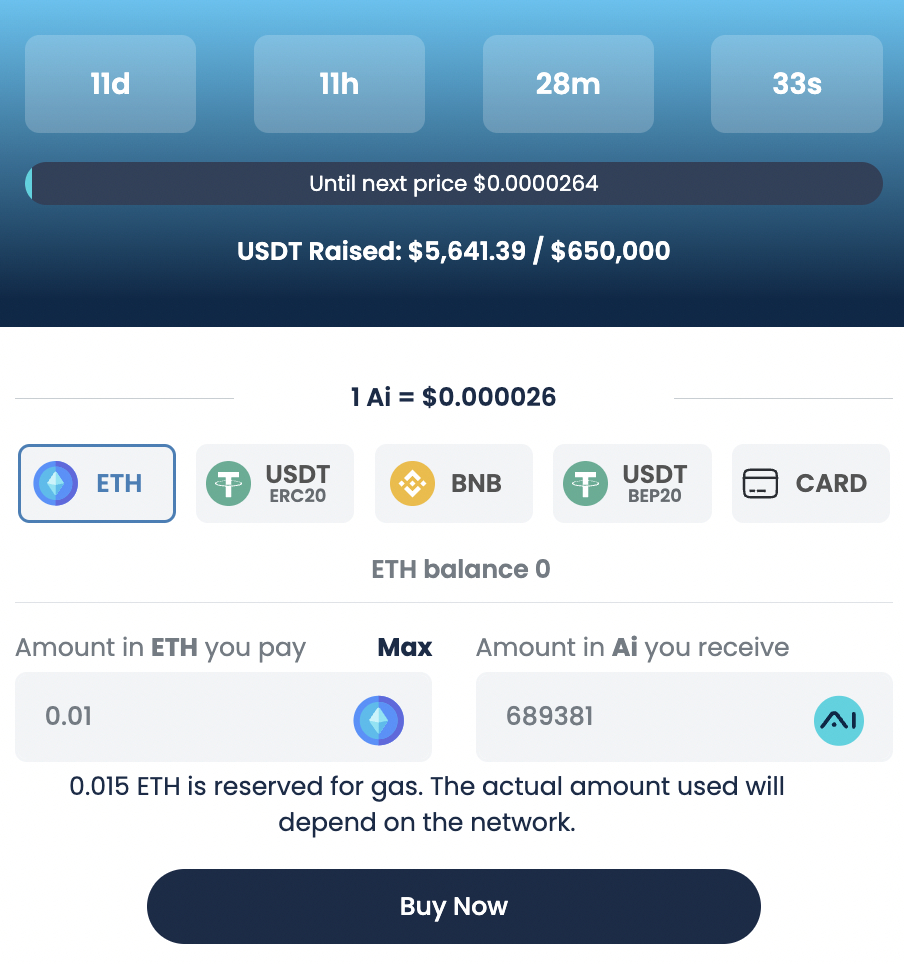 The number of AiDoge tokens will update, based on the current price. Make sure there are enough ETH tokens in the MetaMask wallet to also cover GAS fees (Ethereum network transaction fees).
Step 5 - Buy AiDoge Tokens
Click 'Buy Now' again and then confirm the GAS transaction when a new pop up appears.
If the transaction fails, this is likely because there are not enough tokens in Metamask to cover GAS fees. In this scenario, simply reduce the order amount and try again.
Conclusion
In summary, AiDoge has built an innovative blockchain-based platform that enables users to create AI-generated memes. Users will need to purchase credits to generate memes, payable in the project's native crypto, $AI.
The token sold out its presale hard cap target of $14.9 million in just four weeks, highlighting considerable investor excitement in the wider crypto community.
$AI tokens have become a top trading coin on both DEXTools and DEXScreener after the IEO took place on June 19.
FAQs
What is AiDoge?
AiDoge has developed an AI-backed meme generation tool. This enables users to create their own unique, high-quality memes simply by entering a text prompt.
Is AiDoge Crypto a Worthwhile Investment?
AiDoge will appeal to long-term investors that have an interest in growth projects. $AI tokens can still be purchased on its website after its presale sold out its $14.9 million hard cap in just four weeks and its IEO took place on June 19.
---