Buoyant Bitcoin Prices Met with Silence by El Salvador's Anti-BTC Critics
Disclosure: Crypto is a high-risk asset class. This article is provided for informational purposes and does not constitute investment advice. By using this website, you agree to our terms and conditions. We may utilise affiliate links within our content, and receive commission.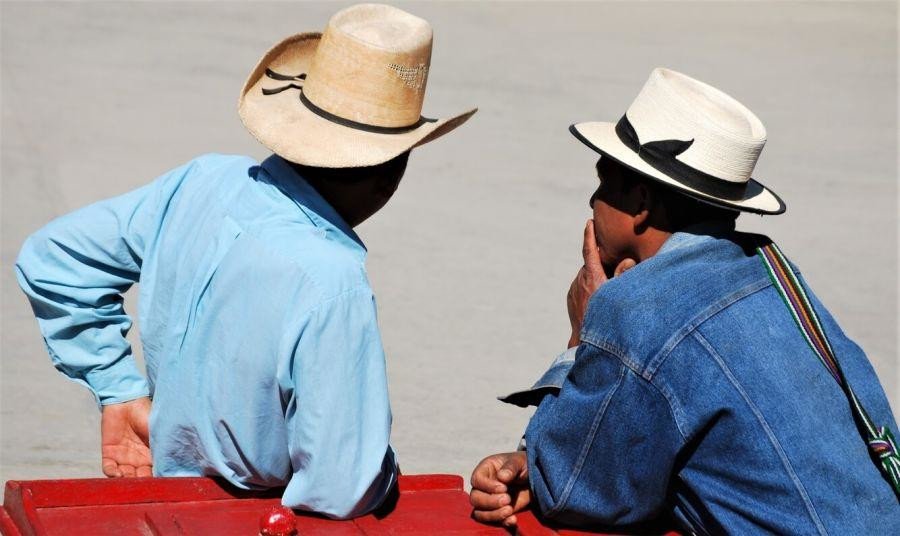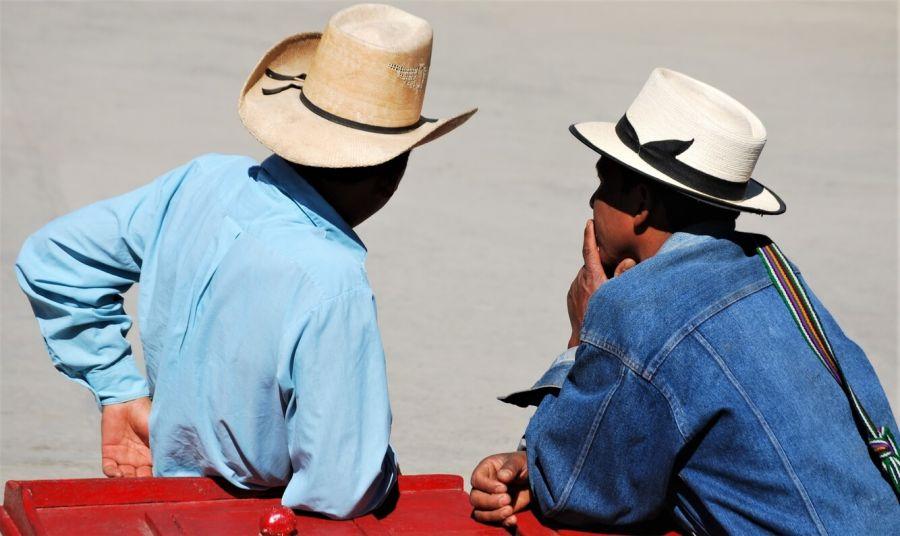 As bitcoin (BTC) prices continue to hover around the USD 60,000 mark, a kind of hush has fallen over much of the El Salvador mainstream media – most of which is vehemently opposed to both President Nayib Bukele and his bitcoin adoption drive.
As previously reported, the right-wing, populist Bukele found himself at loggerheads with the nation's left-leaning media right from the outset of his tenure in 2019. The relationship has soured ever since, with some media outlets launching stinging exposé stories alleging widescale corruption and power-grabbing moves from Bukele and his Nuevas Ideas party. Bukele responded by expelling a journalist from the country.
Confusingly, perhaps, these media outlets have also carried a large amount of what Bukele has disparagingly dismissed on Twitter as bitcoin-related "FUD" – stories about how much of the population opposed the decision to make BTC legal tender, how misguided Bukele's BTC volcano-powered mining efforts are and how buggy and badly designed the state-run Chivo app is.
However, as BTC prices slumped following the adoption of the coin as legal tender on September 7 (it was around USD 52,000 on that day), the biggest stick the media outlets had to beat Bukele with was the fact that buying bitcoin had proved to be a bad deal for El Salvador. They pointed out, repeatedly, how much public money had been poured into purchases, precious few details of which had been published in the official documentation.
The last week or so have been very quiet on the bitcoin-related front in the pages of these publications, with the American bitcoin exchange-traded fund (ETF) news bolstering markets to an all-time bitcoin high.
In fact, the last major swipe at the bitcoin adoption plan came around a week and a half ago, after the Chivo operator was forced to make an embarrassing change to app functionality, removing one-minute frozen rates to block "scalpers" from making real-time trades using exchange rates.
Since then, BTC prices have hit their new all-time high above USD 67,000 (but dropped below USD 60,000 today), and silence has ensured, with only a few cursory mentions of bitcoin in loosely related articles on the pages of bestselling dailies El Diario de Hoy and La Prensa Gráfica. Even Bukele's fiercest media-based critic, the newspaper El Faro, has stayed its hand. Its last BTC-themed exposé, which centered on how a Usulután community had been left with "bitcoin but no water" by government crypto mining plans, was published on October 17.
El Diario de Hoy's most recent attack on Bukele's BTC plans was little more than a small aside in a wider piece disputing various claims made in a Deutsche Welle by the Vice President Félix Ulloa. In the interview, Ulloa had sought to play down the scale of demonstrations held in El Salvador recently, and had mentioned that these were mainly from anti-BTC advocates, rather than anti-government protestors.
The media outlet noted that "there were people protesting the imposition of bitcoin [as legal tender] and the costly launch of an application that has been riddled with numerous bugs, deficiencies and privacy problems" – assertions all made prior to the recent price surge.
Prior to that, a few low-key articles appeared, but mainly focused on historical problems with the Chivo app, essentially summarizing previous stories run on the same pages.
In fact, La Prensa Gráfica was the only outlet of the three to have published a very recent bitcoin-themed article: A simple, entirely neutral, five-point guide to what bitcoin is, how it is mined, and who might have created it – intended for "millennial" readers.
Meanwhile, a recently added widget on the website of El Diario de Hoy lets readers check on the real-time price of bitcoin against the stablecoin tether (USDT).
And as for Bukele? Well, he has now tired of "jokingly" referring to himself as the nation's "dictator" and is now referring to himself as the El Salvadoran "emperor."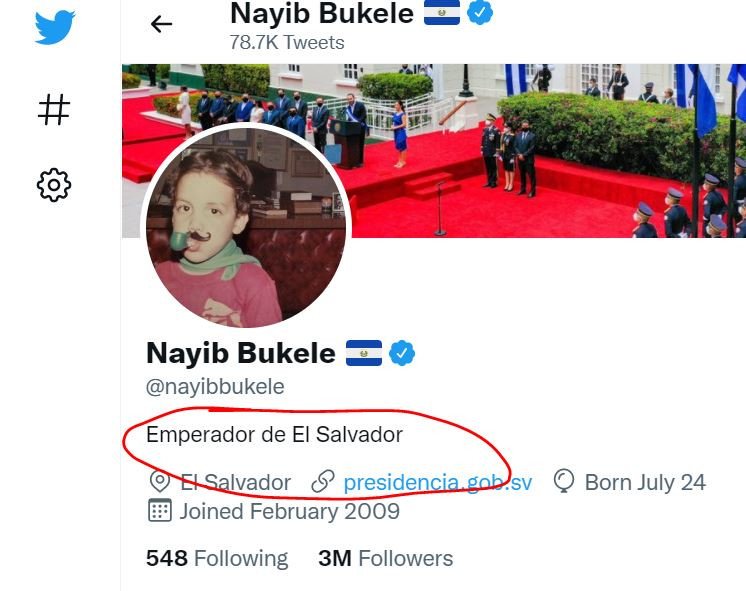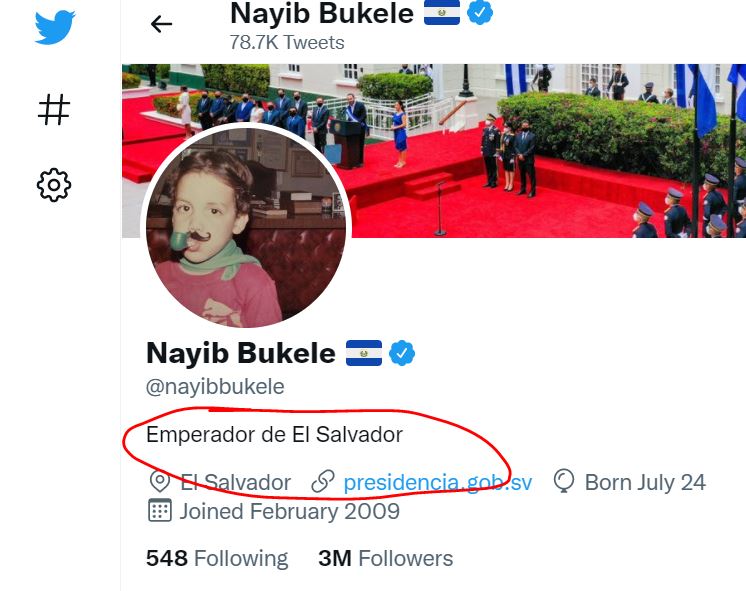 ____
Learn more:
– El Salvador Bitcoin 'Scalpers' Force App Turnaround as Chivo Criticism Continues
– Corporations & Countries Watch and Learn From El Salvador's Bitcoin Experiment

– Buoyant Bukele Blasts Critics as Bitcoin Price Booms and Salvadorans Buy BTC
– El Salvador Gov't to Mitigate Against Fuel Price Crisis – Using its Bitcoin App
---