Bringing Cannabis to Web3: The Vision of Kush Kriminals
Disclaimer: The text below is an advertorial article that is not part of Cryptonews.com editorial content.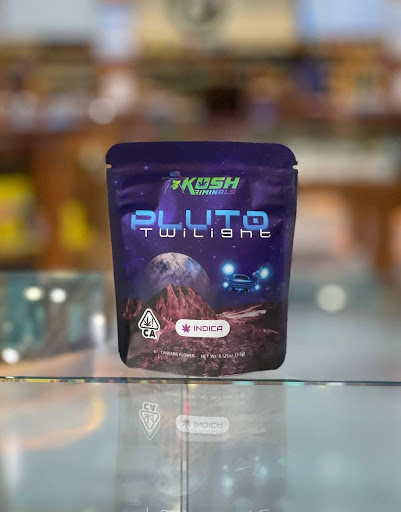 The intersection of cannabis and technology is a match made in heaven, and the Kush Kriminals project is leading the way with its unique vision for the industry. Leveraging Web3 technology, Kush Kriminals is a project that combines high-quality products with exclusive digital collectibles to create an innovative and immersive experience for its customers.
At its core, Kush Kriminals is a cannabis brand that offers a range of high-quality products to its customers. They provide custom cannabis strains in Indica, Sativa, and Hybrid, as well as flowers, pre-rolls, edibles, and concentrates. And for those in states where cannabis is not yet legal, they plan to introduce CBD products and drinks in the near future.
But what sets Kush Kriminals apart from other cannabis brands is its unique blend of physical products with exclusive digital collectibles. When customers become Kush Kriminals holders, they also receive access to the Legendaries, a collection of one-of-a-kind characters created by Sam Humphries, a Marvel and DC writer, brought to life through hi-res, 3D art.
Holders also get some other cool perks. Kush Kriminals has secured a partnership with Cookies to offer lifetime discounts and access to exclusive Cookies and Kush Kriminals merchandise. And to fully embrace the potential of Web3, Kush Kriminals has also paired up with Magic Eden to allow customers the ability to mint their tokens on their marketplace and even stake their tokens to earn points and participate in prize drawings.
Launching a project of this magnitude in the Web3 space is not without its challenges. To mitigate risk, the Kush Kriminals team developed a long-term strategy that takes market fluctuations into account. They also focused on building strong relationships with partners and the community by attending industry events, contributing to online communities, and being transparent about the project's goals and progress.
Kush Kriminals is focused on expanding its brand and connecting with more customers. They aim to be in every Cookies location across the USA and intend to get into the CBD market for customers in states where cannabis is not yet legal, diversifying its product line and reaching new audiences.
Perhaps the most exciting aspect of the future of Kush Kriminals is the expansion of its storyline. This project will continue the Kush Kriminals saga with Sam Humphries, turning it into comic books, movies, and more. A podcast is already in the works, with a teaser to the first episode now live on various streaming platforms. This strategic expansion will make the brand more recognizable and accessible.
The Kush Kriminals project's use of Web3 is a game-changer for the cannabis industry. By combining physical products with exclusive digital collectibles, Kush Kriminals is creating an immersive experience for its customers that is unlike any other. With plans for expansion into every Cookies location in the USA and the CBD market, the future looks bright for this innovative and forward-thinking brand. Follow the latest updates on Twitter, Instagram, and Discord to stay up-to-date on the Kush Kriminals project.
---