Bridging Brands and Communities in the Metaverse: Creating Authentic Experiences
Disclaimer: The text below is a press release that is not part of Cryptonews.com editorial content.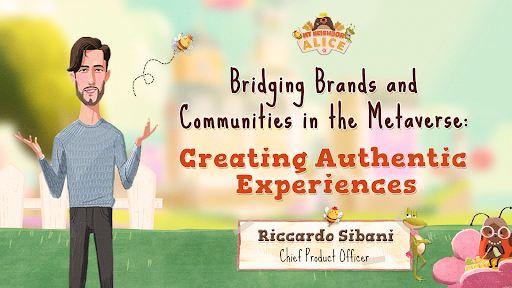 In an era of rapid digitalization, brands must stay ahead of the curve and adapt their strategies to maintain relevance and forge meaningful connections with their audiences. The metaverse, an emerging digital landscape, offers a unique opportunity for brands to bridge the gap between their communities and customers through authentic experiences.
Traditional advertising methods often struggle in the metaverse as audiences, particularly Millennials and Gen Z, seek different interactions with ads. These groups are particularly adept at ignoring or blocking traditional ads, necessitating a shift in brand strategy. To truly resonate with the metaverse audience, brands must become integral to the user experience, offering content that people genuinely want to interact with.
Creating genuine metaverse encounters begins with the creation of branded settings. Brands can create customized, branded realms within these settings, allowing users to connect with them in immersive and dynamic ways. We created a variety of environments in My Neighbor Alice to cater to various companies, enabling players to own property, craft resources, exchange things, and add to shaping the world. Making the brand an integral part of the experience is essential for a successful presence in the metaverse. This can be achieved by welcoming players with branded non-player characters (NPCs), offering quests that align with the brand's values, and co-creating NFTs with players. By engaging with audiences, brands can establish long-term connections, increasing loyalty and engagement.
Beyond simply offering branded content, the metaverse allows brands to address social and environmental issues by providing quests and activities promoting awareness and action. This approach not only strengthens the brand's commitment to social responsibility but also resonates with the values of the metaverse audience, creating an even stronger bond between the brand and its community.
The benefits of engaging with brands in the metaverse are numerous for players. They can interact with their favorite brands on a deeper level, co-create NFTs, and express their loyalty through gameplay. By offering unique experiences and rewards, brands can foster a sense of exclusivity and desirability among players. Furthermore, players can enjoy an enriched gaming experience by exploring new worlds and accessing content from various brands.
The early adoption of the metaverse presents a competitive advantage for brands willing to leap. By embracing this new digital frontier, they can create immersive experiences that align with their values and tap into a different market driven primarily by gamers and young adopters. This market allows brands to collaborate with players in value creation, fostering a deeper connection between the brand and its community.
As more companies investigate the metaverse's potential, they must keep authenticity at the forefront of their strategy. Brands can establish a strong footprint in the virtual world and ensure a competitive edge in the quickly changing digital landscape by providing real value and experiences that resonate with the target audience.
Finally, the metaverse provides a once-in-a-lifetime chance for companies to redefine their community connection. Brands can establish a robust footprint in the virtual world and adjust to the ever-changing dynamics of the digital era by developing authentic experiences that promote loyalty, engagement, and collaboration. Brands and their communities can create enduring connections through these creative and immersive experiences, transcending the constraints of conventional advertising and forging a new route in digital interaction.
About the author
Riccardo Sibani is the Chief Product Officer for My Neighbor Alice, a social online multiplayer builder game built on the Chromia blockchain platform. The project is designed to promote an end-to-end blockchain game ecosystem that allows for an easy transaction within the NFT and gaming community. The technology behind My Neighbor Alice is based on a staking and renting system. The system is being developed and will debut next year, allowing users to rent their NFTs for even more significant earnings potential. Ultimately sets them apart from other play-to-earn games. My Neighbor Alice aims to become a dominant entity in the blockchain gaming space and seeks to maintain and develop a vibrant community for diverse players.
---