Bridge Trust Launches Trading With DeFi & In-House Liquidity From A Single Wallet
Disclaimer: The text below is a press release that is not part of Cryptonews.com editorial content.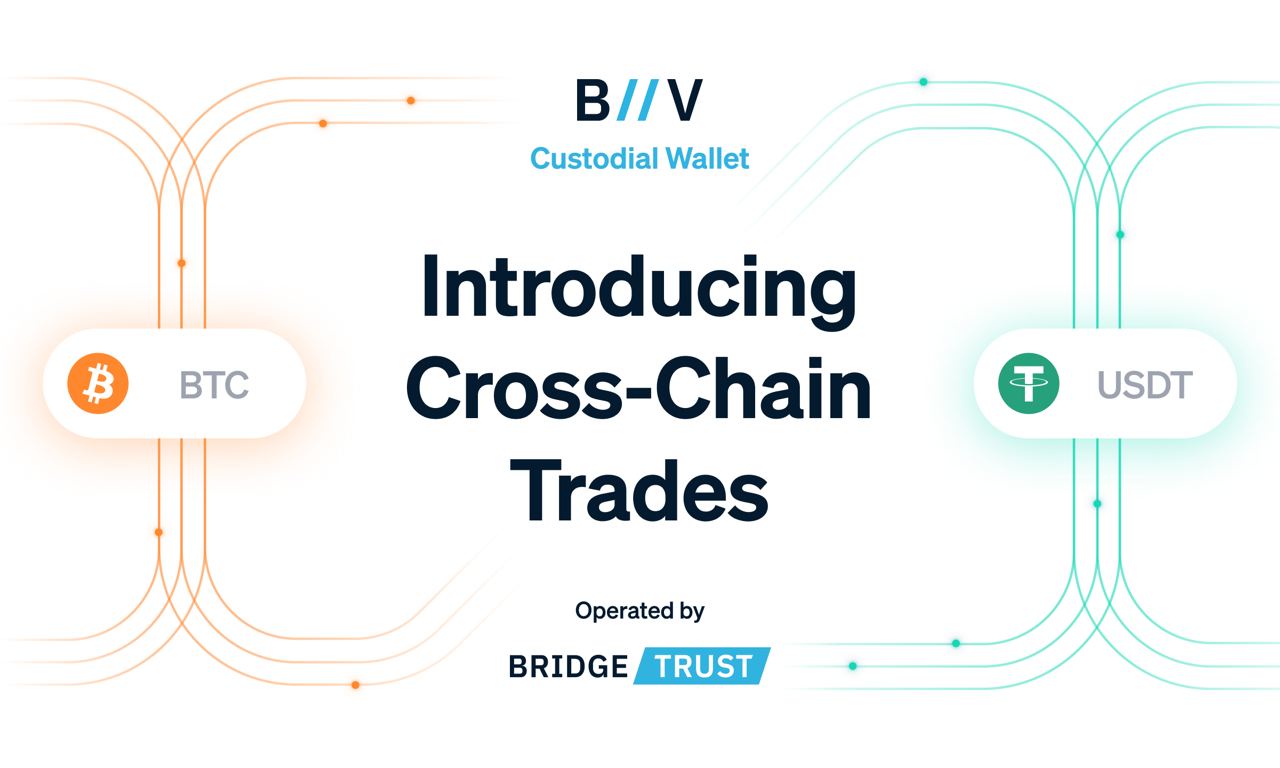 Bridge Trust is pleased to announce the launch of its trading feature that lets users access both DEXs and in-house liquidity with competitive rates without leaving its wallet, "Bridge Vault". Bridge Vault is a custodial wallet that combines the security of a cold wallet with the flexibility of a hot wallet for an easier, safer crypto experience.
[8 August 2023, 11:05 GMT+0000]
One of the most common actions users perform crypto-for-crypto trades. Whether you're new to crypto or an active trader, performing crypto-for-crypto trades easily is still pretty clunky. While occasional trades of small amounts on DeFi are generally ok, frequent movement of funds out of a cold wallet before trading can be error-prone, inconvenient and expensive. Moreover, traders need to be mindful of slippage, especially in fast-moving and highly volatile markets. Exchanges solve these problems, but are not always a great storage option as funds are not always segregated and verifiable for each user.
This is why Bridge Trust combined the best parts of trading alternatives that exist today to make a safer, more efficient experience. Users of Bridge Vault can now choose the best solution for their crypto-for crypto trades with real-time quotes from multiple providers with a native Uniswap integration and its own in-house liquidity using Bridge Trades featuring zero-slippage.
Louis DeRose, VP of Finance at Bridge Trust said, "As a regulated trust, our users' security is paramount. We envisioned a 'usable custodial wallet' and we couldn't find an existing solution in the market that presented users a DeFi and centralized option for performing same-chain and cross-chain trades."
Bridge Vault is available to U.S. residents (excluding New York). It's currently natively integrated with Uniswap and Bridge Trades, giving users access to 90+ same-chain and cross-chain pairs including BTC, ETH, USDT, USDC, and SOL at highly competitive rates. More DeFi integrations and trading pairs are coming soon. The company also offers enterprise grade custody for retail and institutional customers aiming to be a usable custody solution for all.
About Bridge Trust
Bridge Trust, Co. ("Bridge Trust") is a state-chartered trust company regulated by the Nevada Financial Institutions Division. Bridge Trust serves both retail and institutional clients with its enterprise-grade product, Bridge Vault. Bridge Vault offers its clients seamless access to DeFi and over-the-counter centralized trades. Each and every customer of Bridge Vault receives its own unique on-chain addresses for safe and secure storage of digital assets that are never commingled with any other customers' assets. Bridge Trust is backed by leading institutional investors General Catalyst, Deutsche Telekom Capital Partners, 186 Ventures, Box Group, LocalGlobe, among other investors.
---