Borroe Breakout: Why Experts are Bullish on $ROE for 2023!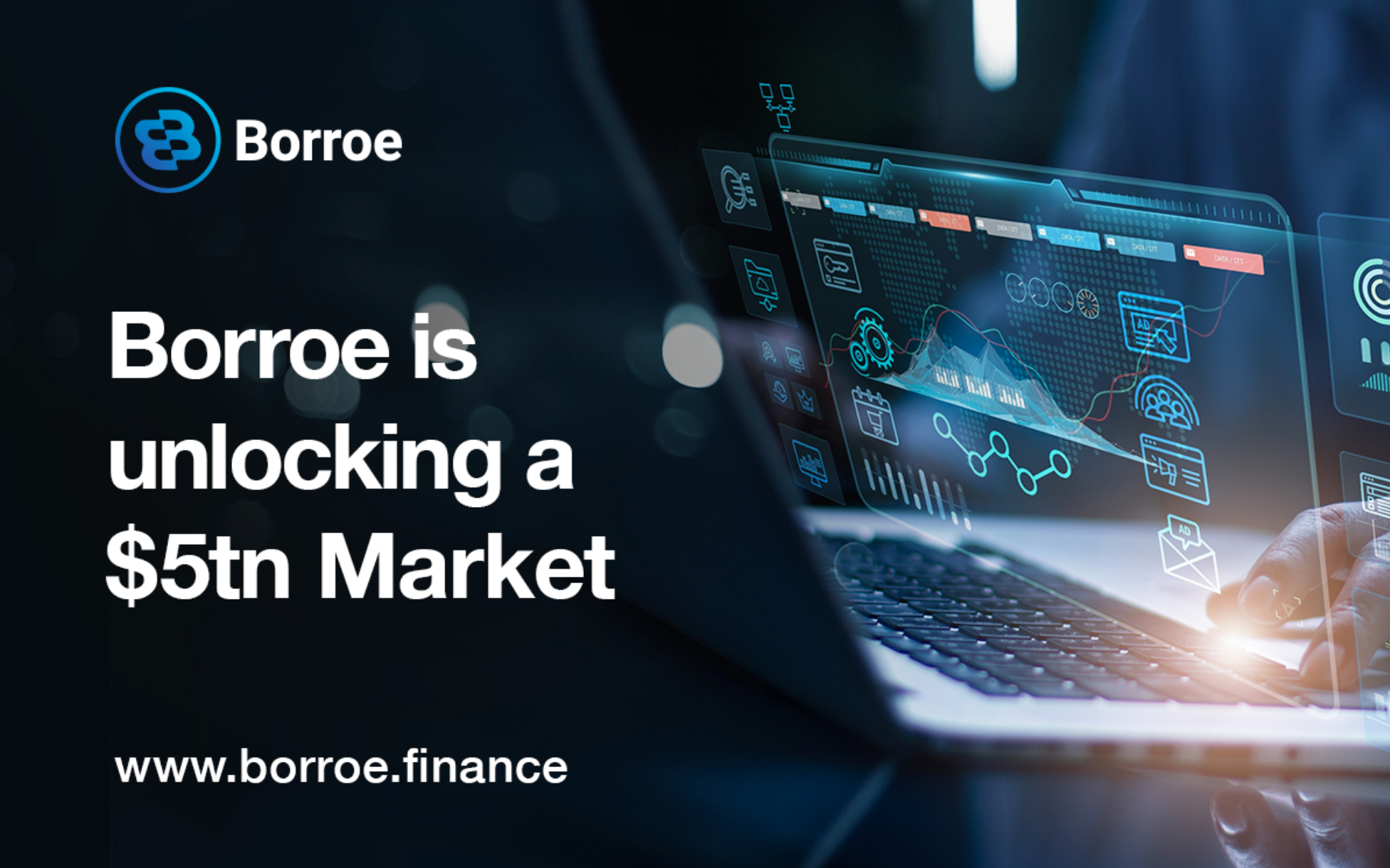 Disclaimer: The text below is a press release that is not part of Cryptonews.com editorial content.
July 2023 started off bullish and crypto investors confidently stepped into the second half of the year. However, the market faced a bearish trajectory towards the end of the month, and most crypto tokens lost value moving into August. However, Borroe ($ROE) came out swinging in late July. The platform sold 25 million tokens, raised $250,000, and surged 25% within five days.
Borroe ($ROE): An Innovative Fundraising Channel for the Web3 Industry
Borroe ($ROE) came as a solution to the fundraising problem encountered by web3 businesses. Traditional finance organizations are still trying to understand the web3 industry; raising money from them may be hard. As a small-scale web3 business, Borroe ($ROE) helps you generate instant cash by selling your future earnings.
On Borroe ($ROE), users can turn their future subscriptions, royalties, digital payments, and invoices into NFTs and sell them to supportive communities at discounted prices. Buyers who know, like, and trust your brand can purchase these discounted NFTs and help fund your business/craft immediately.
Buyers can sell discounted NFTs on secondary markets through a robust P2P system. Borroe ($ROE) incorporates AI risk assessment, blockchain technology, and efficient payment solutions into its protocol to ensure a safe, secure, and straightforward fundraising process. Buyers can also filter for discounted NFTs using AI credit rating and business financial track record.
As a web3 business, Borroe ($ROE) offers high scalability, low transaction fees, and a simple fee structure. You can sell up to discounted NFTs for up to 12-month income, depending on your AI credit rating. Also, buyers enjoy low-risk investments because Borroe ($ROE) vets all income sources before approving any loan request.
Borroe ($ROE) Raises $250,000 Within Five Days.
Borroe ($ROE) attracted investors after pulling off an impressive milestone in the last week of July 2023. The platform put up 25 million Borroe ($ROE) tokens for sale at its presale beta stage. Each token traded for $0.0100, and everything sold out within five days. Borroe ($ROE) raised $250,000 in a bearish market, and the token is currently in its first presale stage.
Borroe ($ROE) listed 70 million tokens for sale in its first presale stage, and the platform has already sold over 9.8 million tokens. Borroe ($ROE) is selling for $0.0125, which will surge to $0.0150 when Borroe ($ROE) enters its next presale stage.
According to analysts, Borroe ($ROE) will complete all presale stages in 2023 if it keeps selling at this rate. Investors buy Borroe ($ROE) with ETH, BNB, USDT, USDC, credit cards, and other convenient methods.
When Borroe ($ROE) finally hits the mainstream crypto market, the token will sell for $0.0400 and list on major crypto exchanges. This price action will deliver a massive price surge, and early Borroe ($ROE) investors will see a vast rise in the value of their tokens.
Explore the Borroe ($ROE) Presale:
Buy Presale | Website | Telegram | Twitter
---