Bored Already? Check This Crypto Logo Trivia Game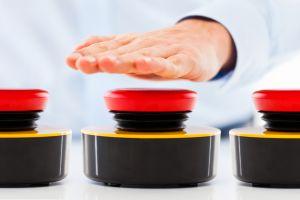 Sure, we all know the logo of Bitcoin or Ethereum, but could you recognize Bytom? Waltonchain? If you're bored this Christmas because your family won't stop talking about politics, or you're actually spending it alone, or you just need a few moments to yourself, we got your back: the Crypto Guessing Game is the perfect way to spend a few minutes or hours checking your crypto logo knowledge.
The Quiz: Logo Game quickly became immensely popular and is one of the top downloaded games on Google Play for Android. However, there was a distinct lack of cryptocurrency-related logos for us who really don't care about petrol company logos or fast food chains. But that's why Maxence Cornet, known as Reddit user u/OogieFrenchieBoogie, came to the rescue, creating a simple online guessing game featuring crypto logos, initially from the top 197 coins by market cap, but later reduced to 165.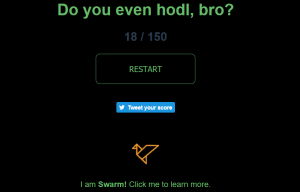 According to his other posts, he also intends to make a game based on difficulty levels: easy (top 50 coins by market capitalization), medium (top 100), hard (top 200), and maybe even insane (top 500). The game is far from easy, and even the creator says so: "I got 2 on my first run right after making the game, but I got really unlucky on the token," he said in reply to a comment about getting 47 on their first run.
The game received overall great comments, although it didn't reach a very wide audience. "Well I've just confirmed I don't know many shitcoin logos. I suppose that's actually a good thing," comments user u/trixyd, in line with the holiday spirit and our motto "always look on the bright side of life."
So if you're in dire need of some entertainment, check out the game, and if you keep losing - you can just say "meh, those are shitcoins anyway" and still feel good about yourself. Happy holidays!