Bootstrapping Blockchains: Successful NULS 2.0 Mainnet Launch
Disclosure: Crypto is a high-risk asset class. This article is provided for informational purposes and does not constitute investment advice. By using this website, you agree to our terms and conditions. We may utilise affiliate links within our content, and receive commission.
Disclaimer: The text below is a press release that was not written by Cryptonews.com.
_________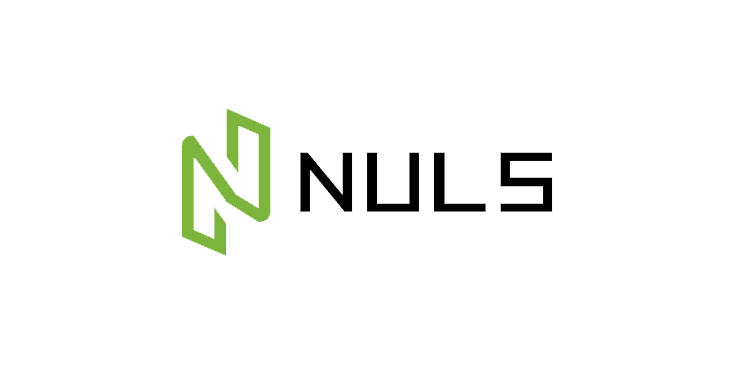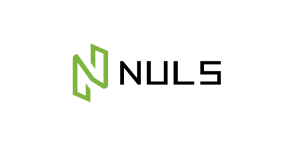 Bootstrapping Blockchains: After Successful NULS 2.0 Mainnet Launch Several Projects Queue for Staked Coin Output (SCO)
AccuChain, HENA, Token Network and OUR WORLD Seek NULS Community Backing
San Jose, Calif. – Sept. 16, 2019 – NULS, the adaptive blockchain solution for enterprise, today launched its NULS 2.0 Mainnet, complete with microservice-layer design, ChainBox, an out-of-the-box blockchain solution for developers, and a new staking system, staked coin output (SCO), a service which allows NULS holders to stake NULS to receive tokens from other projects. Overall, NULS 2.0 aims to streamline blockchain DAPP and product development while rewarding stakers for the active curation and support of native projects.
Following the successful trial SCO of Aleph, in which the company secured about $1.25 million worth of staked NULS in 24hrs, several new projects have queued to launch their own SCO. AccuChain, a blockchain-enabled credentialing and certification solution, HENA, a blockchain-enabled mobile advertising platform, Token Network, an open source ecommerce platform, and OUR WORLD (OWD), a free virtual gaming platform, have all planned an SCO after the NULS 2.0 Mainnet.
When will the projects launch their SCOs?
● AccuChain – September
● HENA – Mid-September
● Token Network – End of September
● OWD – Mid-September
What percent of tokens are allocated to NULS stakers?
● AccuChain – 1 percent of token supply
● HENA – 10 percent of token supply
● Token Network – 8 percent of token supply
● OWD – 5 percent of token supply
"NULS 2.0 is all about removing friction for developers, innovators and community participants," said Ran Reaper, NULS Co-founder. "During our testnet and trial beta, NULS had amazing feedback from the community. Developers were able to put together projects quickly with our SDK, use Chainbox to deploy a blockchain in minutes, and secure pre-seed-level funding without jumping through hoops. We are excited to now extend these tools and options publically with our Mainnet."
Supporting Bootstrapped Developers:
An SCO, unlike an IEO or ICO, is a community driven process in which blockchain projects can kickstart their finances by securing NULS in exchange for a portion of their own token supply. SCO nodes can even choose their commission levels (10-99%), allowing NULS stakers to earn a percentage of NULS alongside the project token.
The SCO process is fast and provides steady project revenue for early-stage ideas. NULS community members stake their principle tokens to specific project nodes. Then, instead of receiving their normal NULS rewards, the participants receive token allocation. In this tradeoff, the participating SCO projects receive the NULS rewards which they may then use to bootstrap development.
Project contributors can track the progress of projects and unstake their tokens at any time. This protects contributors from locking into stagnant projects and incentivizes teams to act with transparency.
"There are many developers with amazing ideas that feel inhibited by finances," said Reaper Ran, NULS Co-founder. "They don't need a seed raise or institutional investment as much as they need a small kickstart and assurance that their ideas are valuable and worth pursuing. An SCO enables individuals and small teams to bootstrap their concepts. They are completely accountable to the NULS ecosystem, and can quickly determine public interest by the amount of NULS staked to their node. If the projects do not maintain an agreeable path, contributors can unstake their NULS accordingly. Token holders are never risking their principal, so overall it is a win-win."
For more on the SCO process please visit: https://nuls.io/enterprise/#pocm
Check out our explainer video: https://www.youtube.com/watch?v=pesUnbgguGU
About NULS:
NULS is an open-source, enterprise-grade, adaptive blockchain platform that offers fast-track business solutions for developers. Featuring microservices, smart contracts, cross-chain interoperability, and instant chain-building, NULS sets a new industry standard in streamlining blockchain adoption.
For more information and updates about NULS' microservices-based blockchain visit:
Website: www.nuls.io
Twitter: https://twitter.com/nuls
_____
{no_ads}
---