Blockchain Isn't for Everyone, Says Man Who Raised USD 100m in an ICO
Kik CEO Ted Livingston raised almost USD 100 million by selling cryptocurrency last year. This year, he's warning people away from blockchain - the technology that made it all possible.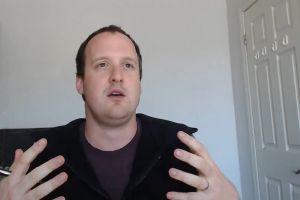 "Almost nobody should be looking at blockchain," he said at the True North tech conference in Waterloo last week. "Unless you're trying to build one of the most-used cryptocurrencies in the world, it's very low odds that blockchain is going to create value for you."
When speaking with the Financial Post about Kin, the cryptocurrency created for his Kik messaging app, he said he's not convinced that there are a whole lot of practical applications for blockchain technology other than Bitcoin and other cryptocurrencies. His own project, meanwhile, reported technical problems after the initial coin offering (ICO) and supposedly had to go back and do everything from scratch.
The Twitter community is not impressed with his words: as @cryptonizuka puts it, "Blockchain is only "convincing" when you can circumvent securities law, raise USD 100 million printing your own money, and knowing full well that ICOs will be given a pass from regulators under the guise of 'not stifling innovation.'"
Another user - @efipm- asks what he's really saying with this statement, only to get the reply, "What he is saying, I believe: 'I took your money and squandered it on projects and technology I do not understand.'"
While Meltem Demirors, a crypto investor, Chief Strategy Officer at CoinShares, a crypto focused investment company, tweeted "Can someone get this man a PR firm? this is what happens when you give people who have absolutely no common sense *or* self awareness an absolute fuck ton of money."
---