Blockchain Finds Its Place in Formula One
Williams Martini Racing is one of the world's leading Formula One teams that relies heavily on new, improved technology to gain an edge over its competitors. Most recently, the team has announced its intent to implement blockchain technology for a competitive advantage.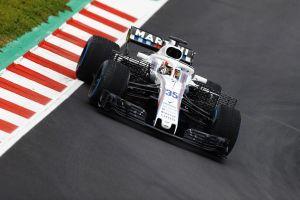 Since its founding by Frank Williams in 1977, the team has won 16 FIA Formula One World Championships and scored 114 victories. More than a billion people watch Formula One races. The team is now investigating the possibility of implementing blockchain, having partnered up with enterprise middleware technology provider Omnitude to explore how they could use blockchain across the team's operations.
"Omnitude have agreed a multi-year partnership with Williams Martini Racing, which will see branding on the team's drivers and senior personnel from the Spanish Grand Prix. The company's logo will also appear on the team environment over a race weekend and on the car for the Spanish and Monaco Grand Prix," says the team's official announcement.
Williams is the first Formula One team to announce its use of blockchain technology, though last year, Jetcoin became the main sponsor of Sky Grande Prix during Singapore's Formula One night race.
Meanwhile, last week, automakers such as BMW, Ford, General Motors, Renault, alongside with partners from the blockchain and other industries launched the Mobility Open Blockchain Initiative (MOBI), which aims to explore blockchain in order to make transportation safer, more affordable, and more widely accessible, as reported.
---