BlackRock Prepares to Make More Crypto Moves + More News
Get your daily, bite-sized digest of cryptoasset and blockchain-related news – investigating the stories flying under the radar of today's crypto news.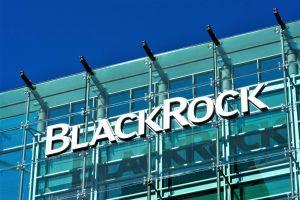 Investing news
The American asset management giant BlackRock is looking to expand its crypto team, and has posted a vacancy for the new role of vice president and blockchain lead on its website in a bid to to drive up the demand for its crypto products. The successful candidate will need to be based in New York, where they will take charge of evaluating tokens. The firm said that it wants to hire an applicant with experience in blockchain technology and cryptography. BlackRock wrote that it hopes to hire a candidate who can "devise and articulate" new "valuation methodologies for cryptoassets."
Blockchain news
Japan's Mizuho Financial Group, one of the largest financial institutions in the world, is set to team up with Hitachi on a blockchain-powered logistics platform. Per Nikkei, Hitachi (a conglomerate with tech, construction, logistics, and metals subsidiaries) is set to work with Mizuho on a solution that will allow parties to finance loans making use of cargo that is in transport, rather than having to wait until deliveries are completed before they seek capital from lenders. The platform will provide banks and other parties with transparent data on the status of forthcoming deliveries.
Tax news
Israel's Tax Authority is the latest to target crypto holders, with news outlet Globes writing that crypto wallet holders "have been sent letters requesting they report all assets and income, although many have no other assets aside from their digital wallets." And the tax body appears to be aware that many Israelis make use of overseas exchanges in their dealings. The same media outlet claimed that "inquiries have been submitted to cryptocurrency exchanges in Israel and around the world" in a bid to "obtain information about Israelis trading" in cryptoassets.
CBDCs news
Russia's Central Bank is taking aim at the global payments network SWIFT. RT's English service reported that the First Deputy Governor of the bank, Olga Skorobogatova, told reporters that she expected central bank digital currencies (CBDCs) to launch in earnest in the next "five to seven years." She added that central banks could seek to collaborate directly, doing away with the need for SWIFT, which could become obsolete once the world's biggest economies launched their CBDCs.
The Governor of Turkey's Central Bank (CBRT) said the nation will pilot a digital version of its currency, the lira, in 2021. Per Teknorex, Governor Naci Ağbal told MPs in parliament last week that Ankara was working on an "R&D project" making use of "digital money." Ağbal was quoted as stating, "The conceptual stage of this project is complete. We are aiming to begin pilot testing in the second half of next year." (Learn more: 2021 Trends in CBDCs: More Pilots, Maybe Some Launches, But Not For Retail)
DeFi news
The Russian oligarch Alexander Lebedev's new "crypto bank" InDeFinEco has amassed over USD 3.5m worth of investment so far, per data compiled by the company. The billionaire is a shareholder in Russian mega-companies Aeroflot, Sberbank, and Gazprom and also controls media outlets such as the UK newspaper The Independent. The latest data shows that the DeFi-themed "bank," based in Switzerland and backed by USD 15m of Lebedev and his partner's money has distributed a 10% stake in tokens after opening the door to investors on December 16.
Exchanges news
Bitstamp said that due to the recent crackdown against Ripple, which alleges that XRP is a security, the exchange is going to halt all trading and deposits of XRP for their US customers on 8 January 2021 at 9 PM UTC. These clients will still be able to withdraw XRP from Bitstamp, while customers from other countries are not affected by this decision, they added.
Mining news
Marathon Patent Group, Inc., a listed Bitcoin (BTC) self-mining company, said it has entered into a contract with Bitmain to purchase 70,000 Antminer S-19 ASIC miners. The company anticipates receiving an initial batch of 7,000 S-19 miners in July 2021 and the final shipment in December 2021. Marathon's existing fleet consists of 33,000 miners.
Bitcoin mining difficulty, the measure that shows how hard it is to compete for mining rewards, slipped by 0.38% on Sunday, reaching 18.6 T, according to major mining pool BTC.com. During the adjustment on December 14, it dropped by 2.5%.
---