BitXmi Takes The Crypto Industry By Storm Through A Multi-pronged Focus On DeFi, NFTs, And Optimal Trading
Disclaimer: The text below is an advertorial article that was not written by Cryptonews.com journalists.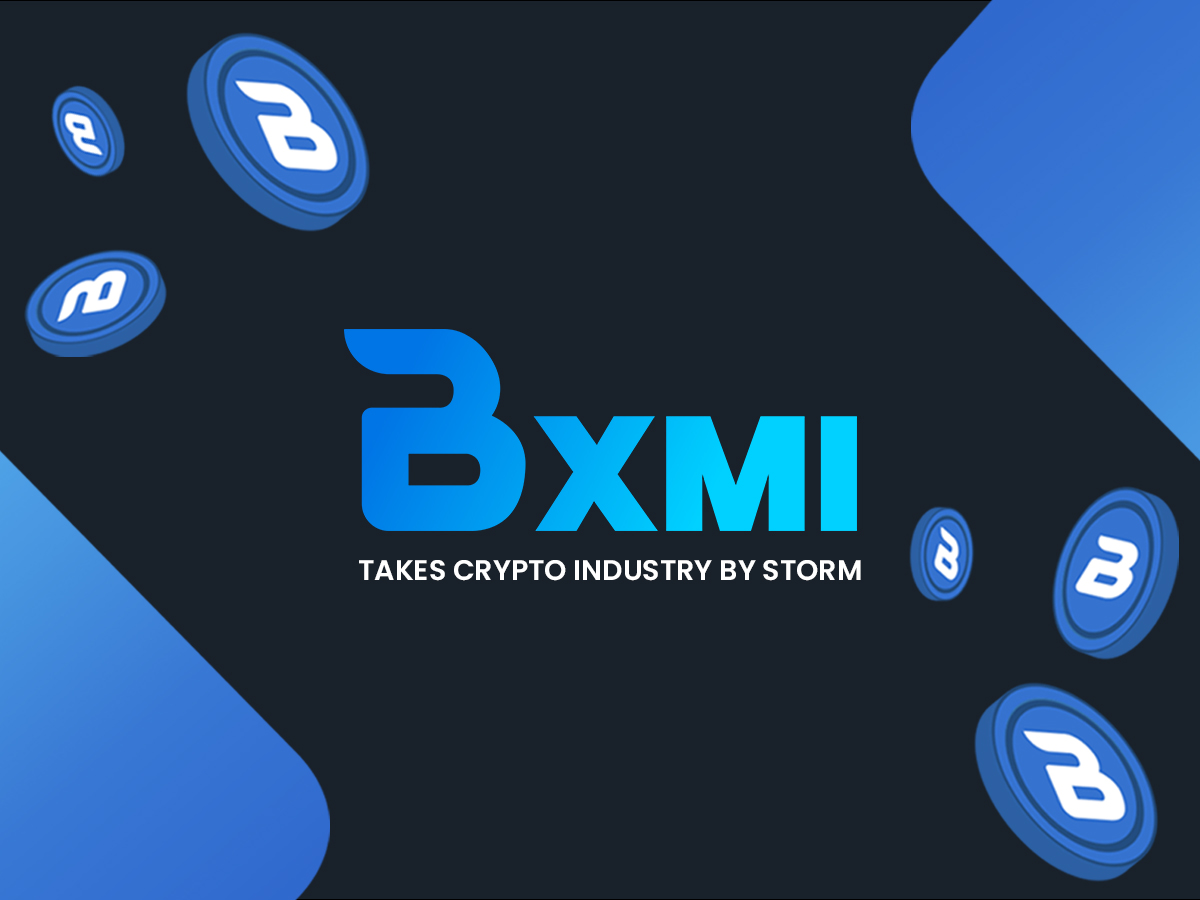 The BitXmi ecosystem is growing by leaps and bounds. After a recent rebranding and an updated look for the whitepaper and website, the team explores new options for the BXMI token. Moreover, there is a strong focus on NFTs, decentralized finance, and making BXMI a commonly-used payment method with the help of CoinPayments.
The BitXmi Vision
Standing out among the many other centralized cryptocurrency exchanges on the market today requires an innovative approach. BitXmi, regulated by the Monetary Authority of Singapore, focuses on providing an optimal user experience that suits both novice and advanced traders alike. There are many trading tools to choose from that benefit all types of users and investors. As overall interest in centralized crypto exchanges rises globally, traders and investors will flock to regulated platforms for optimal peace of mind.
Whereas other platforms focus solely on the trading aspect of crypto assets, BitXmi acknowledges there is an educational gap. More specifically, the team wants to raise awareness of the underpinning economics of the cryptocurrency industry. Furthermore, they aim to introduce more people to crypto trading to help them achieve financial freedom.
Options to explore on the BitXmi platform include:
Spot trading
Margin Trading
OTC Trading for transactions up to USD 100,000
Contract trading
Easy onboarding through fiat currency payment solutions, including credit cards
Upcoming NFT marketplace with support for Diamond and Gold commodities
Under the hood, BitXmi prioritizes fast transactions, low trading/withdrawal fees, and rigorous risk management solutions. As a regulated platform, all BitXmi users need to complete a Know-Your-Customer procedure, which is sped up thanks to a proprietary identity verification process. Users can begin trading crypto assets within a few hours after completing this procedure. Furthermore, platform users can withdraw up to 99 BTC per day after verifying their account and benefit from 24/7 customer service.
The BXMI Token's Purpose
Powering the BitXmi protocol is the BXMI Token. It offers many different benefits for aspiring and experienced investors who aim to capitalize on today's cryptocurrency market. BXMI is issued as an ERC-20 token on the Ethereum blockchain and has a circulating supply of 70 million $BXMI.
The utility token grants early adopters an opportunity to own a share of income generated by the BitXmi trading platform and its future projects. Furthermore, BXMI is useful for those who want to achieve a discount on overall trading fees on the exchange.
BXMI was launched in Q3 2021 and will undergo several stages. The BitXmi team aims to get the token listed on more data aggregators and exchanges to tap into a bigger market. The recent listing on the CoinTiger platform marks an essential first step in the right direction on that front. In addition, a listing on Coinmarketcap is in the works, which will bring more exposure to the utility token and the broader BitXmi ecosystem.
Later this year, BXMI will make its way to decentralized exchanges. A listing on Uniswap will occur shortly, paving the way for similar trading opportunities on other Automated Market Maker protocols like SushiSwap. More exchange listings - both centralized and decentralized ones - will occur over the coming weeks and months.
Using BXMI As A Payment Method
The BXMI token has another purpose besides providing utility and discounts in the BitXmi ecosystem. It is one of the dozens of supported payments through CoinPayments, one of the top payment gateways bringing cryptocurrency payments to merchants worldwide. Its solution can be integrated into websites or used through the standalone application to begin accepting payments today.
Merchants integrate CoinPayments into popular e-commerce plugins, including Magento, Shopify, WooCommerce, OpenCart, and more. There is no cost for creating an account and a small fee for converting and processing transactions. In addition, BXMI is one of the supported payment methods, adding real-world usability to this exchange token.
Over 500 merchants use CoinPayments to process crypto transactions today, providing a new market for BitXmi and BXMI to tap into.
The Future Plans For BitXmi and BXMI
The BitXmi team aims to explore various new opportunities in the cryptocurrency world. Bringing the BXMI token to more exchanges and trading platforms enhances its exposure and overall distribution. Moreover, as it is an ERC-20 token, there are many opportunities to explore in decentralized finance. Using BXMI as collateral in liquidity pools or for yield farming are just two of the options users can look forward to.
Furthermore, the exchange is exploring avenues in the world of non-fungible tokens. Through the BXMI NFT platform, users can trade, buy, and sell creatives, diamonds, and gold over the blockchain at 0% transaction fees. The minting of these NFTs occurs through a convenient interface, and users can set prices in USD and BXMI tokens. Users will need to upload a certificate of authenticity and ownership when minting physical assets as NFTs.
Closing Thoughts
There are many things to like about BitXmi as an exchange and trading platform. A fast and seamless KYC procedure with low fees and high withdrawal limits appeases both novice and advanced crypto users alike. There are also many trading options, including over-the-counter buying, supported by prominent payment solutions like credit cards.
Moreover, the BXMI token provides trading discounts and revenue for long-term holders. That revenue will increase as the exchange becomes more widely used, incentivizing community members to spread the word about the company and its token.
The forward-thinking vision and roadmap highlight potential opportunities in the DeFi world. As decentralized finance can provide adequate [passive returns, it will remain a prominent part of the cryptocurrency ecosystem. The ERC-20 token standard BXMI adheres to allows for straightforward integration into DeFi protocols, liquidity pools, yield farming solutions, and staking platforms.
Finally, there is the venture into the world of non-fungible tokens. Not just any NFTs, but presenting an option to tokenize gold and diamonds on the blockchain. If successful, it can bring a whole new real-world audience to the NFT industry and, by extension, the BitXmi ecosystem.
---