BitPay, CoinShares, and CryptoOracle Execs Talk Crypto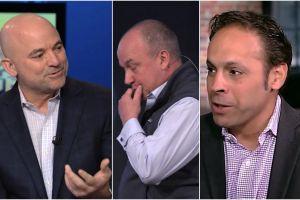 As the crypto sell-off is hitting mainstream media outlets, experts are being brought on to explain what is going on in the crypto markets, as well as share their thought on just how deep the rabbit hole is.
In an interview with Bloomberg TV, Sonny Singh, chief commercial officer of the major bitcoin payment service provider BitPay, said that the bitcoin price, in his view, will not do much at all until there is a new catalyst to drive the market either higher or lower.
According to Singh, such a catalyst could be Fidelity launching its much-anticipated crypto product, or "Bakkt launching their product, or Square launching their product, or Blackrock launching an ETF […]" However, "until such products come out," Singh explained, "I don't think there is much of a market catalyst moving bitcoin either way."
In either case, according to him, "Bitpay will process over a billion dollars again this year, even though the price of bitcoin has dropped 75%, because people are actually using bitcoin, whether it is as a store of value, a payment transact…There's just different use-cases for it all over the world."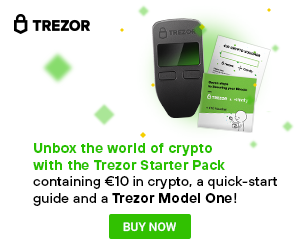 In conclusion, Singh said that he expects the bitcoin price to trade somewhere around USD 15,000 to USD 20,000 by the end of next year, as long as some of the "traditional companies" mentioned do launch their products. However, he added a word of caution, saying that "nothing moves fast in fin-tech."
Watch the entire Bloomberg interview with BitPay's chief commercial officer Sonny Singh below:
Amazon was down 95%
In a separate interview on the Bloomberg Markets podcast on Wednesday, chairman of London-based crypto asset management company CoinShares, Danny Masters, shared his insights on the current state of the crypto market and the new trend of so-called stablecoins in particular.
When asked about his opinion on stablecoins, Masters said that the idea of "switching from volatile crypto assets to stable dollars, while remaining within this electronic environment […] is quite appealing."
"It's an interesting development," he said, while adding that "certainly there is demand for that digital dollar."
Asked about the recent sell-off in the crypto markets, Masters admitted that it has been difficult for his company, saying "it's certainly been a challenging week in the bitcoin space." However, he also pointed out that when global stock markets first started to become more volatile a month ago, "bitcoin remained stable."
In the current phase, "the bears in bitcoin have definitely scored a win," Masters said, while adding that as someone who has been around for a while "one tries not to become too excited when it goes up, and not too disappointed when it goes down."
Meanwhile, Lou Kerner, partner at CryptoOracle, an advisory and investment firm, told CNBC that "If you go back to the internet bubble, which is what a lot of us in crypto look at for direction, Amazon, arguably one of the greatest companies in the history of the mankind, was down over 95% over two years."