Bitpanda Pro Adds New Trading Pairs With a Focus on GameFi
Disclaimer: The text below is an advertorial article that is not part of Cryptonews.com editorial content.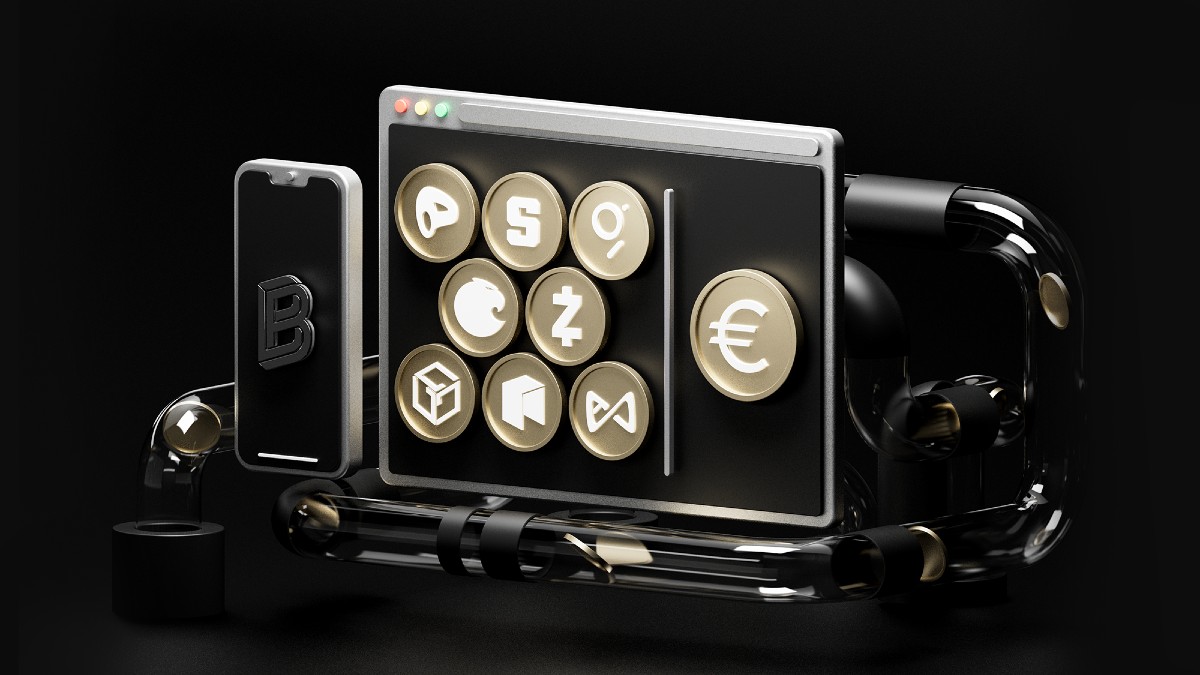 The meteoric rise of Axie Infinity heralded a new era of "play-to-earn" gaming, inspiring countless GameFi projects as well as drawing significant funding into the space. The boom led to the value of some GameFi projects skyrocketing, bringing massive returns for early investors. However, GameFi projects still hold vast potential, making them a favorable option for traders.
With this in mind, Bitpanda Pro has announced the listing of new trading pairs on its exchange platform with a focus on GameFi. The exchange has also added new trading pairs from other sectors of crypto, including DeFi, smart contracts, and tooling, offering more profit-making opportunities for investors.
Bitpanda Pro adds eight new trading pairs
Bitpanda Pro has expanded its list of supported cryptocurrencies. From now on, the platform will offer eight more assets, which users can deposit and widen their trading portfolio. The newly listed trading pairs cover assets from different aspects of crypto, including DeFi, tooling, smart contract, and GameFi.
These include:
Each of these projects is well known in its respective category. Zcash, for instance, is a prominent privacy coin that preserves anonymity by obscuring the flow of money across its network. Likewise, when it comes to swapping and earning yields, Curve DAO token has become one of the most sought-after tokens by investors.
Furthermore, Bitpanda Pro has added three outstanding gaming projects for users. For one, the exchange has listed Axie Infinity Shard (AXS), the native token of the major play-to-earn online video game Axie Infinity, which had over 2.5m users by late 2021. Likewise, it has added GALA, the official token of the blockchain gaming ecosystem Gala games, as well as SAND, the native token of The Sandbox, another top crypto gaming platform.
Why Are GameFi Projects Promising?
By blending DeFi functions and gaming, GameFi has evolved to be an independent aspect of the entire cryptocurrency industry. The concept involves crypto games that allow players to earn rewards in the form of crypto assets, otherwise known as play-to-earn games.
In GameFi projects, non-fungible tokens (NFTs) are used to represent in-game items like avatars, lands, costumes, weapons, and more. Players can earn NFTs by purchasing them on marketplaces, completing tasks, engaging in online competition, or passing certain game levels.
These NFTs can also be removed from games and exchanged for cash or other crypto assets on marketplaces. This opens yet another opportunity to earn from GameFi projects, making the industry even more attractive to gamers and investors.
GameFi took the crypto world by storm in 2021, as the number of projects adopting this mechanism has experienced steady growth. The number of GameFi projects surpassed 1,550 games by June 2022, with a total market cap of about USD 10bn.
In order to offer users the opportunity to capitalize on this booming market, Bitpanda Pro has listed some GameFi projects. The list includes native tokens of popular crypto gaming platforms like Gala, Axie Infinity, and The Sandbox.
Read our full review here or visit Bitpanda official website here!
---