BitiCodes Review – Scam or Legitimate Trading Software?
Disclosure: Crypto is a high-risk asset class. This article is provided for informational purposes and does not constitute investment advice. By using this website, you agree to our terms and conditions. We may utilise affiliate links within our content, and receive commission.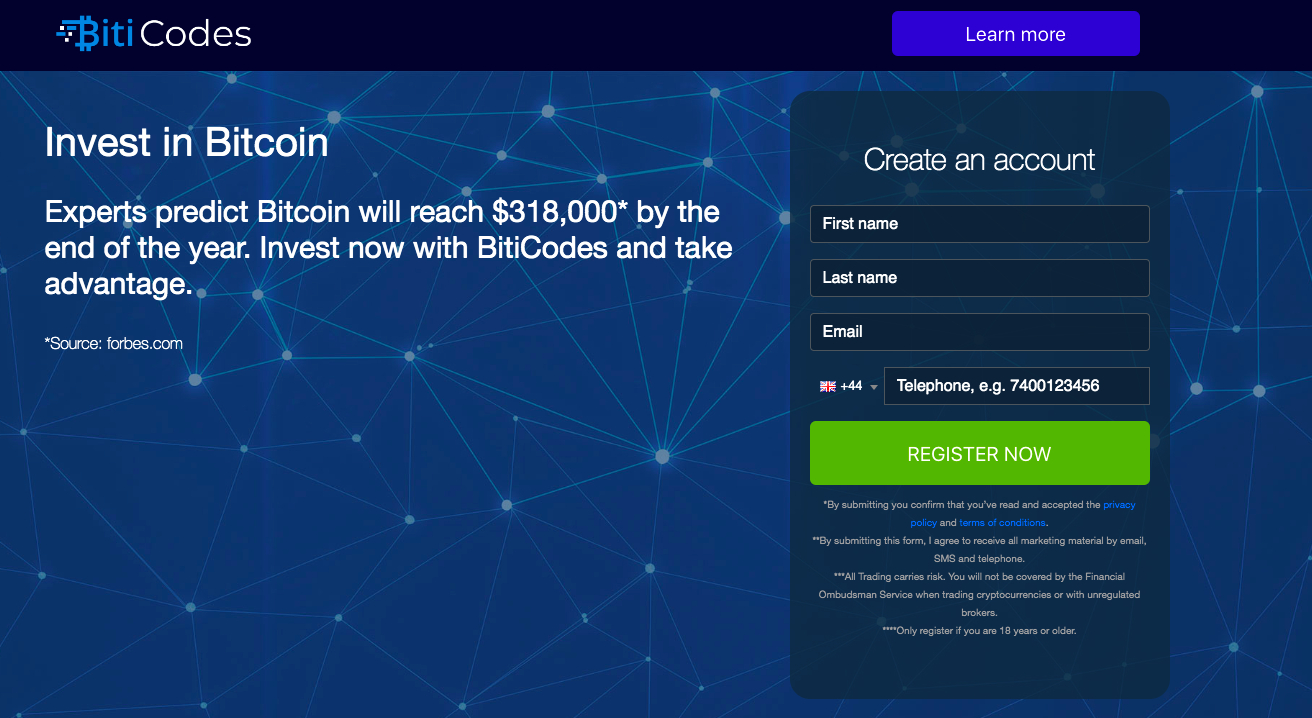 Disclaimer: The text below is an advertorial article that is not part of Cryptonews.com editorial content
BitiCodes claims to offer its trading platform to those looking to enter the digital assets space. The BitiCodes website states that one can sell Bitcoin, Ethereum, Dash, and other popular cryptos. Our BitiCodes review will analyze the available features, payment methods, available tokens, and pros and cons of BitiCodes in this review. 
Keep reading to determine whether BitiCodes is a legit or a scam trading platform. 
BitiCodes Summary
Before investing in any trading platform, it is essential to analyze the basic features such as supported cryptocurrencies, withdrawal speed, minimum deposits, and more. The table below provides some key information on BitiCodes, after examining the claims made by this platform. 
| | |
| --- | --- |
| Type of Trading  | Crypto  |
| Success Rate | Not Specified |
| Cryptocurrencies Available | BTC, BCH, ETC, DASH, and more |
| Available on Mobile? | No (But accessible via mobile browsers) |
| Withdrawal or Deposit Fees | None |
| Customer Support | Live Chat and Email |
| Withdrawal Speed | 24 hours |
| Minimum Deposit | $250 |
Cryptocurrencies are unregulated. Trading with unregulated brokers will not qualify for investor protection.
What is BitiCodes? 
The BitiCodes website states that users can leverage this trading platform to begin investing in multiple cryptocurrency assets. With the correction of the top digital assets since the end of 2021, many investors may be looking to buy cryptocurrency assets at a lower price in 2023. 

While there is no guarantee of making a profit when trading cryptocurrencies, BitiCodes claims to support crypto trading after users create a free account. Afterwards, each member must make a $250 minimum deposit before they can supposedly begin trading with BitiCodes. 
According to the BitiCodes website, investors can trade multiple tokens, including Bitcoin (BTC), Ethereum (ETH), Ethereum Classic (ETC), Dash (DASH), and Cardano (ADA). 
BitiCodes also claims to offer demo trading services and customer support. While there are rumors of many celebrities and influential individuals linked to this platform, there is little known about the BitiCodes founders.  
Other BitiCodes reviews and customer testimonials offer little insight into this trading platform. Thus, we recommend all readers properly go through the platform website and read all the terms and conditions before making any purchase or investment. 
BitiCodes Pros and Cons
After going through the claims made by this trading platform, here are a few advantages and disadvantages of BitiCodes: 
Pros 
Multi-asset crypto trading
Fast sign-up process
Supports MetaTrader 4
Does not charge additional fees
Offers a demo account 
Cons 
No mobile app is supported (But accessible via web-based browsing)
Hefty minimum deposit of $250 
Cryptocurrencies are unregulated. Trading with unregulated brokers will not qualify for investor protection.
How does BitiCodes Work? 
The BitiCodes trading platform claims to offer investors the opportunity to trade multiple cryptocurrencies without paying any commission. To begin trading with BitiCodes, one must create an account by entering their first and last name, email, and mobile number. 
However, BitiCodes does not give access to the trading dashboard instantly. Members must make a $250 minimum deposit, after which BitiCodes claims to offer full access to the trading platform. The platform website provides no details on the available trading features or tools supported on BitiCodes.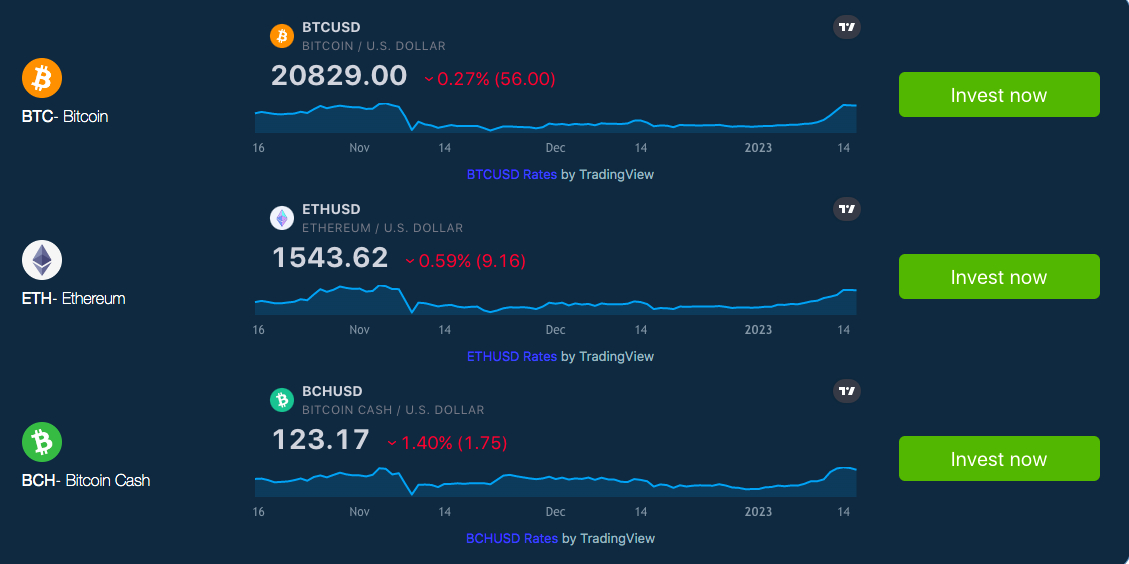 The website does state that investors can access some of the largest cryptocurrencies in terms of market cap, including Bitcoin and Ethereum. Other popular digital assets, such as DASH and Binance Coin, have also been listed on the platform website. 
BitiCodes claims to give access to its own trading platform through desktop, mobile, and other compatible devices. Furthermore, BitiCodes claims to provide all members access to MetaTrader 4 (MT4). This is a popular web-based trading platform with more than 14 million users. 
BitiCodes Key Features
To help readers learn a little more about BitiCodes, the sections below talk a bit more about the features that one can supposedly access on this platform. 
Provides Access to Other Trading Platforms 
According to the BitiCodes website, investors can access popular web-based trading platforms such as MT4 and Web Trader. The MT4 platform allows one to begin trading in multiple assets, such as cryptos and stocks. MT4 also offers trading tools, price alerts, charts, and indicators to members.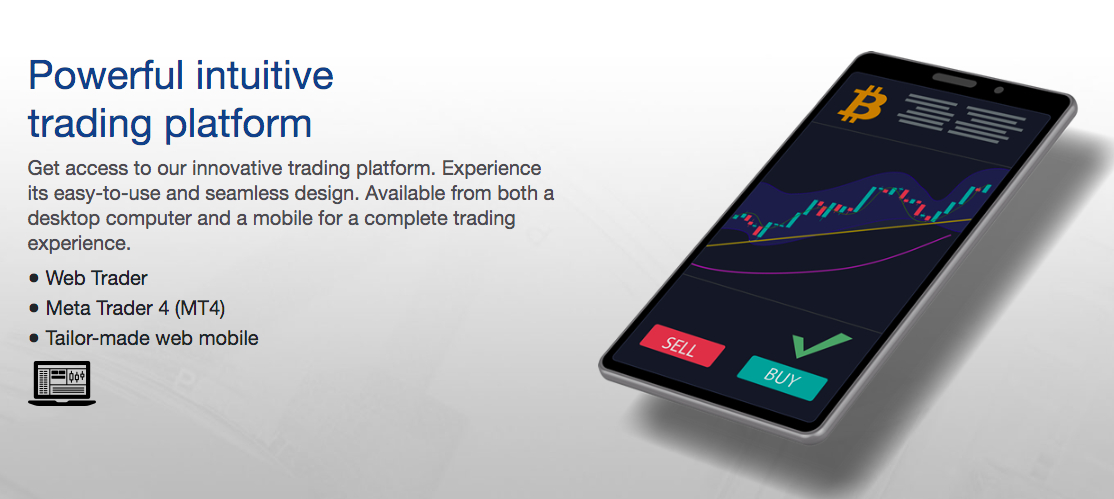 Web Trader is another trading platform that lets one buy and sell assets. 
Supports a Demo Account 
A demo account offers users the ability to trade assets without risking any real funds. Demo accounts typically come pre-loaded with virtual funds, which can be allotted when making new trades. The demo account replicates the standard trading account and is used by members to practice strategies and familiarize themselves with the platform's features. 
There is not much information available on the exact features or pre-loaded funds on the BitiCodes demo account. 
Offers Multiple Large-Cap Cryptos  
The main feature that this platform claims to provide is cryptocurrency trading. BitiCodes states that one can trade cryptos through its trading platform after opening a new account and making the minimum deposit. On BitiCodes, users can supposedly trade Bitcoin and Ethereum, the two largest tokens in terms of market cap. 
Other large-cap tokens such as XRP, ADA, and Binance Coin can supposedly be traded on BitiCodes. 
Cryptocurrencies are unregulated. Trading with unregulated brokers will not qualify for investor protection.
BitiCodes Fees
Many BitiCodes reviews have stated that this trading platform claims to charge no additional trading fees from platform members. On BitiCodes, one can apparently begin trading cryptocurrencies without paying a commission on trades or any deposit or withdrawal fees. 
| | |
| --- | --- |
| Trading Fees | None |
| Account Fees | None |
| Commission  | None |
| Withdrawal/Deposit Fees | None |
BitiCodes Minimum Deposit 
Right after creating a new account, members are asked to make a $250 minimum deposit on BitiCodes. The platform claims to support different payment options, including credit cards and e-wallets. 
BitiCodes: Compatible Devices
According to BitiCodes, the trading platform can be accessed through the following devices: 
iPads and Tablets
Laptops and Desktops
Mobile phones (web browsing)
Is BitiCodes a Scam? 
To determine whether BitiCodes was legit, we reviewed the platform website, the available features, and other BitiCodes reviews. The consensus is that while the BitiCodes website does claim to offer crypto trading to new users, there is a lack of data available to support this claim. 
From the BitiCodes website page, we found that investors must pay $250 as a minimum deposit before accessing the trading dashboard. However, BitiCodes does not state which trading tools, features, and charts can be accessed once the deposit is made. 
The verdict from other BitiCodes reviews is the same, BitiCodes have provided very little data to support some of their statements. In such a scenario, readers may prefer to search the platform themselves and ensure that they only make an investment after knowing all the risks and potential downsides. 
Also split your capital across various popular crypto trading bots for safety rather than just one. We recently reviewed the similar auto trading tools Bitcoineer, Bitsoft360 and Bitcoin Era.
BitiCodes Customer Support
After researching BitiCodes on Trustpilot, we have gathered mixed reviews from clients claiming to be platform users. One can independently go through these reviews to better understand the BitiCodes platform.
As for customer support, we have learned that BitiCodes claims to offer an online customer help desk to assist any and all members through different mediums, such as live chat and email. 
How to Use BitiCodes
Interested in investing in cryptos with BitiCodes? Ensure to properly go through all the platform terms and conditions before depositing any funds. Once you are sure of your decision, you can start trading with BitiCodes by following the steps below: 
Step 1: Visit the BitiCodes Website
As noted above, BitiCodes lets users create an account in just a few minutes.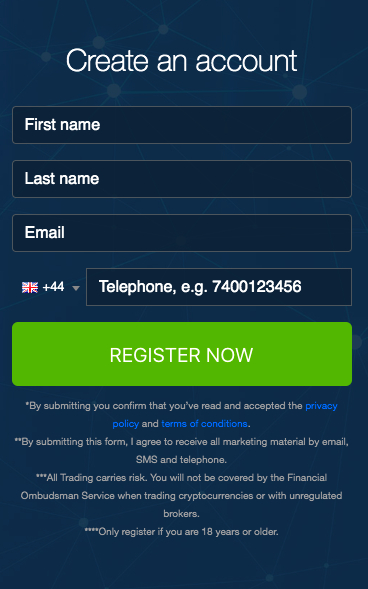 All one has to do is head to the BitiCodes website and enter their full name, email, and mobile number. Confirm the account creation by clicking on 'Register Now.'
Step 2: Deposit $250 or More on BitiCodes
As mentioned above, BitiCodes claims to give all members access to its dashboard after they make a $250 deposit. The deposit can be made with different payment options, such as a Debit/Credit card or a supported e-wallet. 
Step 3: Start Trading Cryptocurrencies 
BitiCodes claims that members can begin leveraging the platform's trading tools and features after making the deposit. While we cannot confirm the features one can access, the BitiCodes website mentions that traders can buy and sell multiple tokens such as BTC, XRP, and more. 
How to Delete a BitiCodes Account? 
If you wish to end your trading journey with this particular trading platform, BitiCodes supposedly allows you to access the account closing option from the main menu. There is no documented evidence of how long the account closing process may take on BitiCodes. 
Do Any Celebrities Use BitiCodes? 
Since there are many rumors that popular celebrities may have used BitiCodes or other trading platforms, we will analyze whether there is any truth to these theories: 
Does Jeff Bezos use BitiCodes? 
No, we have not found any evidence to suggest that Jeff Bezos, the Founder of Amazon, uses the BitiCodes trading platform. 
Does Elon Musk endorse BitiCodes? 
One of the most popular people alive, Elon Musk, has created several multinational companies such as Tesla and SpaceX. Musk acquired Twitter, the social media platform, for a whopping $44 billion in 2022. 
Musk is also a popular figure in the crypto space due to his comments on Dogecoin and other popular tokens. While there have been rumors that Musk may also be involved in other crypto-related projects, there is no data or evidence to suggest that he has ever used BitiCodes. 
Does Martin Lewis use BitiCodes? 
After reading through other BitiCodes reviews, online pages, and Reddit threads, we could not find any connection between Martin Lewis and BitiCodes. As per our knowledge, Lewis has not used BitiCodes. 
Who Created BitiCodes? 
BitiCodes does not have any creator or member of staff in the public eye. Nothing is known about the people that have supposedly created this trading platform.
BitiCodes Payment Methods 
BitiCodes members can supposedly deposit funds on this trading platform through a variety of payment options, some of which are listed below: 
The Verdict 
Our BitiCodes review has aimed to examine the authenticity of this crypto trading platform. From the research we gathered from the platform website and other client reviews, we have learned that BitiCodes does not give users in-depth insight into the available features and trading tools. 
Limited client and customer reviews make it difficult to properly assess the trading platform. 
Since trading digital assets can be a high-risk investment, it is vital that all readers properly research BitiCodes before trading. See our complete list of automated trading platforms for more information on some BitiCodes alternatives.
Cryptocurrencies are unregulated. Trading with unregulated brokers will not qualify for investor protection.
BitiCodes FAQs
What is BitiCodes? 
According to our research, BitiCodes claims to be a trading platform that lets investors buy and sell digital assets. The website suggests that one can purchase some of the most popular crypto tokens, including Bitcoin and many more assets. 
Does Jeff Bezos Use the BitiCodes platform? 
No research or data we found could suggest that Bezos uses the BitiCodes platform. As per our research, Bezos has never used this platform. 
How do You Start Using BitiCodes? 
The BitiCodes website asks new users to complete a registration form. Once this is completed, users will need to deposit at least $250 to access the trading platform.
---