BitGPTApp Review – Scam or Legitimate Trading Software
Disclosure: Crypto is a high-risk asset class. This article is provided for informational purposes and does not constitute investment advice. By using this website, you agree to our terms and conditions. We may utilise affiliate links within our content, and receive commission.
Disclaimer: The text below is an advertorial article that is not part of Cryptonews.com editorial content
BitGPTApp is a relatively new and unknown trading platform that claims to use AI (artificial intelligence) algorithms capable of quickly scanning the market and making predictions. 
Also known as Bit GPT AI or simply Bit GPT, it boasts being efficient than humans, and this trading tool has started to grab attention in the market. But is it legitimate? This BitGPTApp review will look into all the features that the site claims it has to give you our final answer about the legitimacy of this new trading software. 
BitGPTApp Summary
The BitGPTApp website says that it is a trading platform that makes it easier to identify patterns to make price predictions. However, it claims to not solely rely on the machine, also providing users with a manual mode of trading. 
How powerful are this platform's features? Are features even there? What kind of traders are best suited to use this platform? Before learning answers to those queries – here are key points to know about this platform:
| | |
| --- | --- |
| Supported Crypto | Bitcoin, Ethereum, Ethereum Classic, Bitcoin Cash, Dash, ZCash, Cardano, MIOTA, EOS, NEO, and more |
| Success Rate | Claims 95% |
| Available on Mobile? | Mobile responsive web trader |
| Fees | None |
| Customer Support | 24/7 |
| Withdrawal Speed | Up to 24 hours |
| Minimum deposit | $250 |
Cryptocurrencies are unregulated. Trading with unregulated brokers will not qualify for investor protection.
What is BitGPT?
Not everyone is comfortable with the high level of volatility of the crypto markets. Granted that there is money to be made, but the risks can offset your gains if you are not careful. That is driving people to look into trading tools that make investing in cryptos easier through a process of self-execution. Such tools react rapidly to market changes – bringing large gains to traders.
Bit GPT AI is a crypto trading platform that claims to help to buy and to sell top digital assets easily with the use of machine-learned tools. Being an auto crypto trading platform leveraging a neural network, BitGPT says that users need to do is deposit the minimum amount and activate it to get started. 
The deposit requirement for this platform is $250, and the claimed success rate of this platform is 95%. We weren't able to assess these claims as no information about the same is available online. What the third-party sites do mention, however, is that BitGPT connects the trading terminal via API to predict the market movements. 

But the trading mechanic on this platform is not fully hands-free. A manual mode is also available for those who want to use their own intelligence to trade cryptos and want to use more nuanced strategies that they think might be better. Furthermore, the site says that it is semi-autonomous – meaning that you must adjust the crypto trading bot first for details such as the assets you want to trade and stop loss. 
BitGPT says that an in-depth analysis of the markets isn't necessary when using this software. This approach is apparently used to buy and sell all listed cryptocurrencies, including Bitcoin, Ethereum, Ethereum Classic, Bitcoin Cash, ZCash, Dash, and more. 
While the site makes claims about being an "intuitive platform that's praised for its transparency, absence of fees, and ease of use", note that most of the details aren't available on BitGPT's platform itself. Therefore, it is important not just take the site's word for it and do your own research. 
BitGPT Pros and Cons
Here are the Pros and Cons of BitGPT
Pros
Claims to offer machine-learning-based trading with higher gains
Says that no trading experience is required to get started
No Trading fees or transaction fees implemented
It says that it also offers a demo trading account
Claims a 95% win rate
Cons
No way available to test the win rate of the website
Minimum deposit of $250 required
Details about the founders are not available on the website
Cryptocurrencies are unregulated. Trading with unregulated brokers will not qualify for investor protection.
How Does BitGPT Work?
BitGPT AI appears to work not unlike other crypto trading software available in the markets. Its methodology can be explained in five steps. 
The user first makes a deposit of $250. That is the only way to get access to BitGPT's features, including the charting and customization tools. 
From there, users can choose between manual mode or hands-free mode. The former may allow users to trade using human intervention, and the latter is for letting the in-app mechanic take the reins of trading
Users then need to set the parameters of the trading tool and inform it about which crypto they want to trade and what they want their stop loss to be. 
Once activated, the tool scans the market, charts the prices, and establishes patterns, which are then used to predict the price. When the market reaches the appropriate position, trades are executed instantly without human intervention. 
That is the gist of how things work – but the details about the efficacy of this trading tool are dubious at best.
Users can also access this website using mobile phones – we found the website mobile responsive. Although the site claims that its algorithm is 95% correct – nothing substantial exists to prove these claims. Therefore, we can't confirm whether this platform will be effective for new or old users. It is important to assess the market conditions before investing and only invest what you can afford to lose. 
The site also claims that it has a demo trading account, allowing users to test out the software before putting up real money. Update – the site now also mentions a 2.0 version, Bitcoin Urex GPT. 
BitGPT Key Features
Here is the list of features that BitGPT claims it offers to users.
It claims a 95% success rate
95% of all the trades that BitGPT conducts will be successful – according to the claims. It claims that for every 100 trades that Bit GPT Ai does for you, you will be making profits on 95 trades. This win rate seems unsustainable in the long run and has likely been added to the website as a way to market the product. Thus, users must take these claims with a grain of salt before investing. 
Absence of hidden fees
BitGPT claims that all the features available on the platform – be it a demo trading account, charting tools, or hands-free trading services – are free of cost. The site says that this fee-free approach is to allow more people to trade successfully on the platform. BitGPT goes so far as to claim that users won't need to pay any commission on the profits they generate. Even though the lack of information available on the site makes this believable, users must still be careful and only engage with BitGPT after thorough research. 
Demo Account Supported
With a demo account, users can trade under simulated market conditions that reflect the real markets to try out a website's offerings and assess its claims. BitGPT AI seems to be offering this facility. However, we didn't get to test this account ourselves, as it has only been made available to registered users.  
Instant Transactions
BitGPT says that people can deposit and withdraw their money instantly. It also claims to be supporting crypto payments to facilitate instant transactions. Fiat deposits, however, can take up to 24 hours to clear out. 
Multi-asset support
Diversifying your investments is the key to winning in the crypto market. BitGPT apparently understands that and supports trading for multiple assets, including the most popular ones, such as Bitcoin, Ethereum, Cardano, Bitcoin Cash, Litecoin, Dash, Ethereum Classic, MIOTA, EOS, NEO, and more. 
Cryptocurrencies are unregulated. Trading with unregulated brokers will not qualify for investor protection.
BitGPT Account fees
The official website reports that all the features are available for usage free of cost. No deposit fee, account fee, or withdrawal fee will be imposed on users. Trades may also be free, as the platform does not say if it takes a portion of the profit as commissions. 
| | |
| --- | --- |
| Trading Fee | None |
| Account Fee | None |
| Commission | None |
| Withdrawal/Deposit Fee | None |
BitGPT Minimum Deposit
Traders need to make a deposit of $250 before they can check out the offerings of BitGPT. Users can leverage different forms of payment methods to do this – from debit cards to credit cards. 
Withdrawals can happen at any time, and BitGPT reports that people don't need to deposit any withdrawal fee to do so.
BitGPT Compatible Devices
Our reviewers tested BitGPT across several devices and found it to be performing optimally in all. Here are the devices we tested the site on. 
Desktop
Laptop
Apple Phones
Android Phones
Tablets
Is BitGPT Scam or Legit?
BitGPT is a relatively new website, and just by being new, it inherently carries many risks.
BitGPT sounds appealing, especially how it claims to allow traders to make money even during the bear season, thanks to the hands-free approach to trading. It claims to have the same approach as many popular forex trading platforms. 
That said, a lot of information about the website is simply not available online. And there is not much to be said about the accuracy of the techniques it implements. While it claims to have a 95% success rate, no evidence exists to substantiate this claim. 
However, there are reviews of BitGPT online saying that the platform makes money for them. That said, these reviews are mixed at best. Many are overly bullish about it, claiming that all their trades have been successful thanks to Bit GPT AI, while others are saying that it offers low returns. 
The bottom line is traders need to be careful when using Bit GPT AI. It is much better to use the demo trading account after depositing the required amount instead of jumping straight into live trading. While BitGPT claims to be the best, know that even the best platforms have lost a lot of money during crypto winter. 
Also, note that no trading platform has guaranteed profits. Don't let the marketing terms fool you into believing that the volatility of the market can't offset your gains. Always assess your financial capabilities before using platforms like BitGPT – regardless of how successful it has been in the past. 
BitGPT Customer Support
BitGPT customer support is there, but it is only available for traders who have been registered on the site. Contact Us, and an About Us page isn't available. But from what we hear, the customer support team is quite responsive and always ready to answer your queries. However, there have also been complaints of incessant calls from those claiming to be account managers – so be careful. 
How to use BitGPT?
Once you have accessed the platform, take these steps to create an account and start trading on it. 
Step 1 – Visit the BitGPT Website
The first step is to pay a visit to the official BitGPT website. Sign up once you are there. The process is simple, and all you need is to enter your email and phone number; the rest of the verification procedure will soon follow.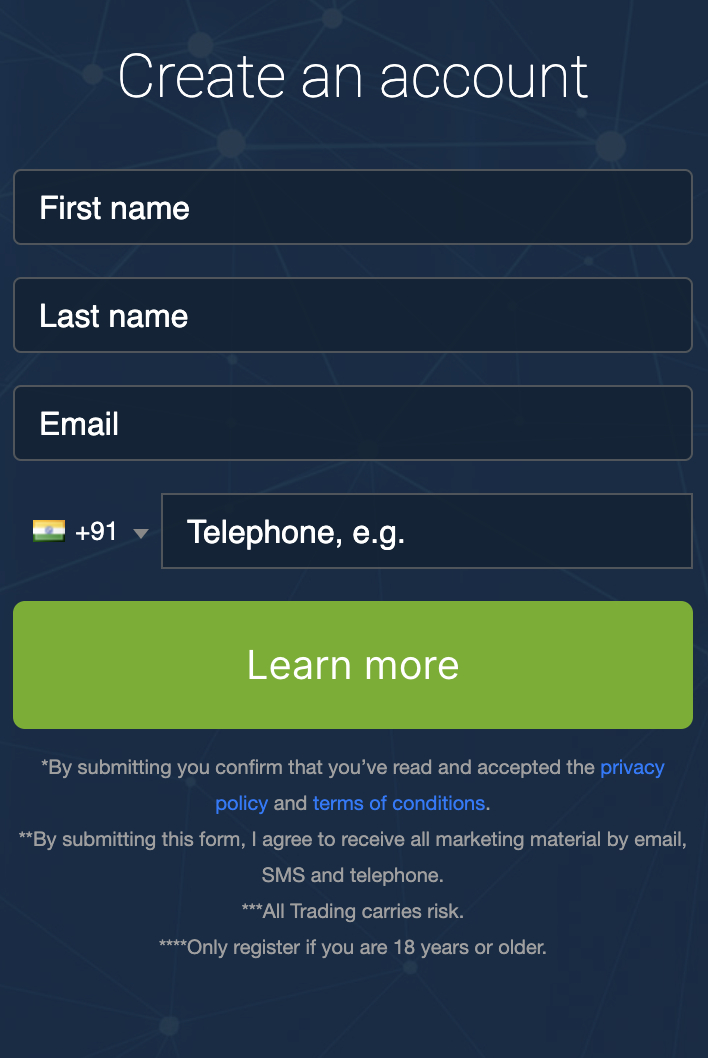 Step 2 – Make the Minimum Deposit
Deposit the minimum required amount to get started, which is $250. You can use standard fiat methods such as debit or credit cards to make the deposit. 
Step 3 – Start Trading on BitGPT
Once you have funded your account, start trading. Always try out the demo account first. It will help you assess the true win rate of the site before you trade in the live markets. 
Cryptocurrencies are unregulated. Trading with unregulated brokers will not qualify for investor protection.
How to Delete BitGPT Account?
BitGPT has not provided any details about how to delete the account. At best, you must contact customer support representatives to help you through the process. But the conventional method would be to go to your account's account settings and terminate your account. 
Who is the Founder of BitGPT?
There is no information available online that hints at the founder of BitGPT. Some third-party sites have claimed that the devs behind it are a team of tech and financial experts with experience in creating other platforms such as Bitcoin Oracle AI – but the details are vague. 
Social media handles also have no information about this – and the site has not touched on this matter further. 
Is BitGPT Endorsed by Celebrities?
Because of BitGPT's claimed abilities, many believe that celebs are endorsing or using this platform. Names like Jeff Bezos and Elon Musk have come up in this regard – and brands like Amazon and Apple are rumored to have partnered with the site. 
However, we don't have any evidence to back these rumors. Even though there are public statements by Elon Musk and Jeff Bezos about cryptocurrencies – in April 2023 Musk even changed the Twitter logo to be the Shiba Inu dog meme that represents Dogecoin – they have not made any mention of BitGPT. There is no record of any big brand partnership either. 
BitGPT Payment Methods
Listed below are the payment methods that you can use to deposit the minimum amount on the website. 
Debit cards
Credit cards
EWallets like PayPal
Bank transfers
Latest Bitcoin News
Clever investors keep abreast of the latest news regarding Bitcoin and the rest of the markets so they can take advantage of any small advantage. Here are some of the top headlines from the week ending October 15:
The UK's financial regulator, the Financial Conduct Authority (FCA), has added 140 crypto exchanges to its 'should avoid' list, including HTX and KuCoin.
Hut 8 mined 111 BTC in September with the Bitcoin mining firm not selling any and boosting its self-mined reserves to 9,366.
A Cryptoadz NFT sold for $1,660,000 just two weeks after it was purchased for $1,600 – prompting questions over whether the transaction was to launder money with the purchasing wallet connected to sanctioned crypto mixer Tornado Cash.
 
The Verdict
BitGPT has definitely made many positive claims – all of which are enticing to all types of users. The ability to trade on the user's behalf is not novel but has many potential upsides. It can rapidly react to market changes – allowing users to make profits in quick succession with no prior experience needed. 
However, there are no details to prove the efficacy of the platform's ability to generate profit. People can use a demo trading account – but even that requires a deposit of $250 before getting started. So, we recommend that you approach BitGPT and other such platforms with caution and only trade after knowing the risk of the crypto space. 
Cryptocurrencies are unregulated. Trading with unregulated brokers will not qualify for investor protection.
FAQs
What is BitGPT?
BitGPT is a crypto trading platform that claims to make it easy to buy and sell multiple digital assets profitably on the volatile crypto market. The official website claims to be using advanced trading tools that react quickly to rapid market changes and make gains quickly. But many of these claims remain unverified, and thus, users should maintain caution before using the platform.
Does Jeff Bezos use BitGPT?
Despite claims that Jeff Bezos, the founder of Amazon, is one of the endorsers of the platform, we couldn't find any evidence to support these claims. Therefore, maintain a high level of caution before engaging with this website. 
Who owns Bit GPT?
BitGPT hasn't written a word on its official website about its makers. Third-party sites are also in the dark about who the owner of Bit GPT is, with some also referring to the site as Bitcoin Urex GPT and other names.
Related
---