Bitcoin's Rise Fuels Excitement for Tron and VC Spectra
Disclaimer: The text below is a press release that is not part of Cryptonews.com editorial content.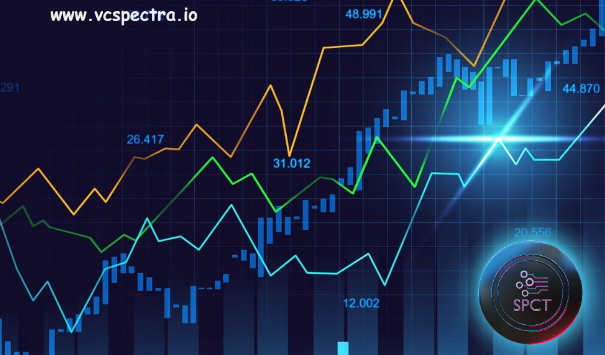 Bitcoin, being the oldest cryptocurrency, covers over 50% of the money currently being circulated in cryptocurrency.
For this reason, Bitcoin controls the market sentiment. If it is on the rise, meme coins and altcoins usually follow.
Lately, TRON (TRX) and VC Spectra (SPCT) have shown the best bullish sentiment and held stable ground despite Bitcoin's fluctuations.
Let's unveil the potential of TRON (TRX) and VC Spectra (SPCT) for 2023.
TRON (TRX) Flying High as Bitcoin Roars: Will it Continue?
TRON (TRX) has followed the Bitcoin trend closely, rising above 3.45% on weekly charts. TRX started this week at $0.071 and is approaching $0.074 on June 28.
As the weekly charts close, like Bitcoin, TRON's TRX looks bullish with momentum to support its movements.
A new support zone at $0.072 may propel TRX above $0.076 in July. However, the 24hr volume and market cap are decreasing daily, marking a diminished interest in TRON.
While this may lead to a short-term bear action and some correction event, one can still hold TRON (TRX) for the long run as it has a bright future.
Additionally, TRON's launch on the Ethereum Blockchain in June sparked substantial public interest and increased user activity on its network, positively impacting its price and helping TRON (TRX) regain the essential support region of $0.071.
Combined with the bullish momentum of Bitcoin and increased RSI of 58, TRON's TRX is primed for yet another bull run in the coming weeks.
VC Spectra (SPCT) to Join in As Bitcoin Plummets: 900% On the Horizon
VC Spectra (SPCT) is a new innovative blockchain leveraging AI to promote startups and create sustainable income for its investors.
VC Spectra has raised over $2.3 million in private/seed events in two weeks, and with its public presale stage 1 halfway done, it is looking at an excellent headstart.
Already sparking interest, VC Spectra (SPCT) offers its investors lucrative returns and complete authority over investments through voting rights.
They also have a team of professional investment strategists to ensure risk management and capital allocation tasks flow without a hitch.
The VC Spectra (SPCT) blockchain has no intermediaries, meaning users can trade using only their wallets, making transactions faster and simpler.
With increased public interest in its new blockchain, VC Spectra (SPCT) has introduced ICOs (Initial Coin Offerings) to its investors, which will help them invest in startup projects all over the BRC-20 blockchain before these projects are released to the public.
The week closed for VC Spectra (SPCT), with over 59% of 125 million tokens in its first presale stage sold at $0.008.
When Stage 1 ends, Stage 2 will introduce a new supply of VC Spectra (SPCT) tokens available for purchase at $0.011.
This will continue until VC Spectra (SPCT) reaches its target launch price of $0.08, a solid 900% increase from its stage 1 presale price.
If VC Spectra (SPCT) and its offerings have you interested in finding out more about the project, feel free to head over to their website and check out their roadmap.
Learn more about VC Spectra (SPCT) on the following links.
Buy Presale: https://invest.vcspectra.io/login
Website: https://vcspectra.io
Telegram: https://t.me/VCSpectra
Twitter: https://twitter.com/spectravcfund
---