"Bitcoin Will Be Bigger than the Internet"
Tim Draper, famous early investor in groundbreaking projects such as the internet, Tesla, Skype and Hotmail among others, remains a fan of Bitcoin. He reiterated his bullish call for bitcoin to hit USD 250,000 within four years at Intelligence Squared U.S. debate presented in partnership with Manhattan Institute's Adam Smith Society on Saturday.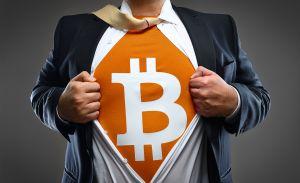 When asked how Bitcoin compares with his other famous investments, he said, "This is bigger than the internet. It's bigger than the Iron Age, the Renaissance. It's bigger than the Industrial Revolution. This affects the entire world and it's going to be affected in a faster and more prevalent way than you ever imagined."
"In five years you are going to try to go buy coffee with fiat currency and they are going to laugh at you because you're not using crypto. I believe that there will be a point at which you will no longer really want any of the fiat currency," he repeated his previous forecast.
But the debate didn't go completely in the favor of Bitcoin or other cryptocurrencies. Most of the other participants echoed the old story of anonymous and pseudonymous cryptocurrencies being attractive only to criminals, and expressed their disbelief in a decentralized system.
In spite of Draper's vivacious and to the point approach, the debate ended with 68% of the votes going towards those who think that Bitcoin is a bubble and not really here to stay. In comparison, in the pre-debate vote, Bitcoin believers actually made up the majority, but it would seem that they were swayed by the arguments of the opposing faction.
---