SEC Approves Bitcoin-Related ETF as Market Awaits for 'Real' BTC ETF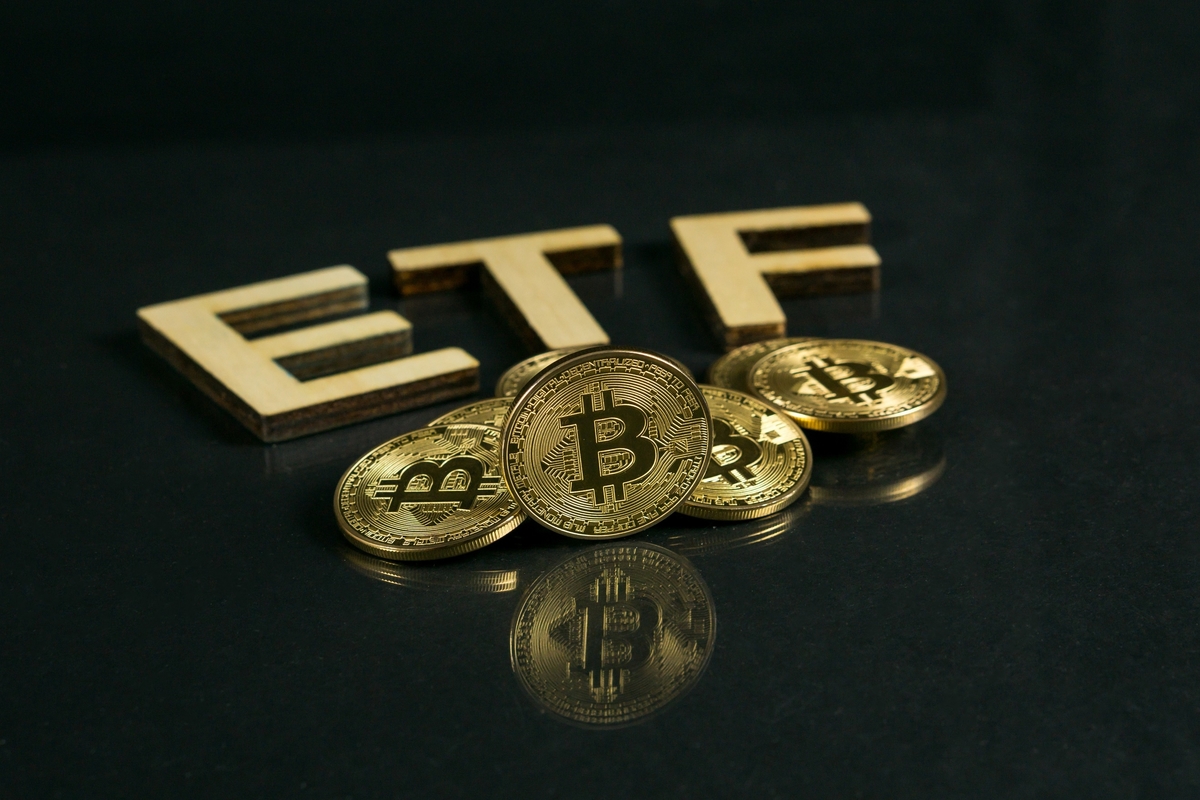 A new bitcoin (BTC)-related exchange-traded fund (ETF) has been approved by the US Securities and Exchange Commission (SEC).
The new ETF, brought to the market by ETF issuer Volt Equity, aims to track companies that either have a majority of their assets in bitcoin, or derive a majority of their revenue from related activities, including Bitcoin mining, mining hardware manufacturing, or lending services, CEO & founder of Volt Equity, Tad Park, told Insider on Thursday.
The fund, named the Volt Crypto Industry Revolution and Tech ETF, was approved by the SEC on October 5, and is aiming for a listing on the New York Stock Exchange within the next three weeks.
Among the companies that Park has already eyed for a place in the ETF's portfolio were prominent Bitcoin bull Michael Saylor's firm MicroStrategy, as well as mining companies Marathon Digital Holdings and Bitfarms. Further, the ETF may also hold positions in other ETFs, as well as in options contracts, Insider reported.
The ETF, which the issuer claims is the only purely BTC-focused ETF to be approved so far, could become an attractive alternative for financial institutions and traditional investors who either can't or don't want to hold the digital asset directly. This is particularly true given that an ETF that is backed directly by bitcoin, either in the form of futures contracts or "physical" bitcoins, has yet to be approved in the US.
But although the new ETF could offer a form of bitcoin exposure, some investors are just buying shares of MicroStrategy or Grayscale Bitcoin Trust (GBTC) as an alternative to direct investments into BTC.
The US-listed software company MicroStrategy owns at least BTC 114,042, and its share price is known to closely track the spot price of bitcoin.
"GBTC is much closer to direct bitcoin exposure than this. Even [MicroStrategy] is probably better than this," one user wrote on the r/Bitcoin subreddit in a discussion about the new ETF, referring to the bitcoin price exposure that can be achieved by owning the Grayscale Bitcoin Trust or MicroStrategy.
However, with Volt Equity's new ETF now approved, the next step the market is expecting the SEC to take is to approve the first ETF with direct bitcoin price exposure.
As reported, however, it is not likely that the first such ETF will be backed by "physical" bitcoin, which would be the bitcoin community's preferred option. Instead, SEC Chair Gary Gensler indicated in an August speech that he is looking forward to reviewing bitcoin ETF filings, "particularly if those are limited to these CME-traded bitcoin futures."
The Chicago Mercantile Exchange (CME) is the only regulated venue in the US where bitcoin futures contracts are traded.
According to Bloomberg's senior ETF analyst, Eric Balchunas, there is a 75% chance that one or more BTC futures-backed ETFs will be approved by the SEC this month.
Among the proposed ETFs, the ProShares Bitcoin Strategy ETF was seen by Bloomberg as the most likely to be approved first.

Meanwhile, Jad Comair, Founder and CEO at investment management company Melanion Capital, shared that the company was glad to see the US joining France in recognizing:
the value of an equity-ETF approach;
that regulators can, and should, work together with the financial community to bring products to market that give investors easy and regulated exposure to the asset class.
"There is so much demand for products like this, so a second endorsement from a major regulator will really light a fire under innovation in this space, and we expect to see other regulators follow suit in the coming months," Comair wrote in an emailed comment to Cryptonews.com.
The CEO added that Melanion Capital's bitcoin ecosystem UCITS ETF will be available for European investors to trade in the coming weeks, while they also seek to expand the existing range of products and geographical reach in the months ahead.
____
Learn more:
- Not Ideal, but 'Better Than Nothing' - Market Awaits 'Paper Bitcoin' ETF
- Opinions Divided on Bitcoin ETF in US as Experts Say 2021 Launch Is Possible

- Approval for Non-futures-based Bitcoin ETF 'Still a Year off'
- SEC Kicks the Bitcoin ETF Down the Road Again

- UK Liquidity Provider Develops First Crypto ETP For Swiss Bank
- Bitcoin Decouples from Stocks as Bullish Sentiment Returns
___
(Updated at 12:12 UTC with additional comments.)
---