Bitcoin, Stocks Fall Again as Risk-Off Sentiment Hits Market
After the first wave of selling hit both bitcoin (BTC) and the stock markets before the weekend, round two for the bears may be about to kick in as the new week begins in the red for both markets again. (Updated at 14:10 UTC: updates in bold.)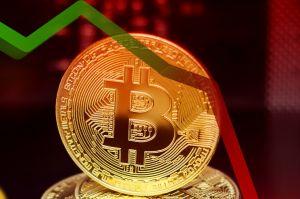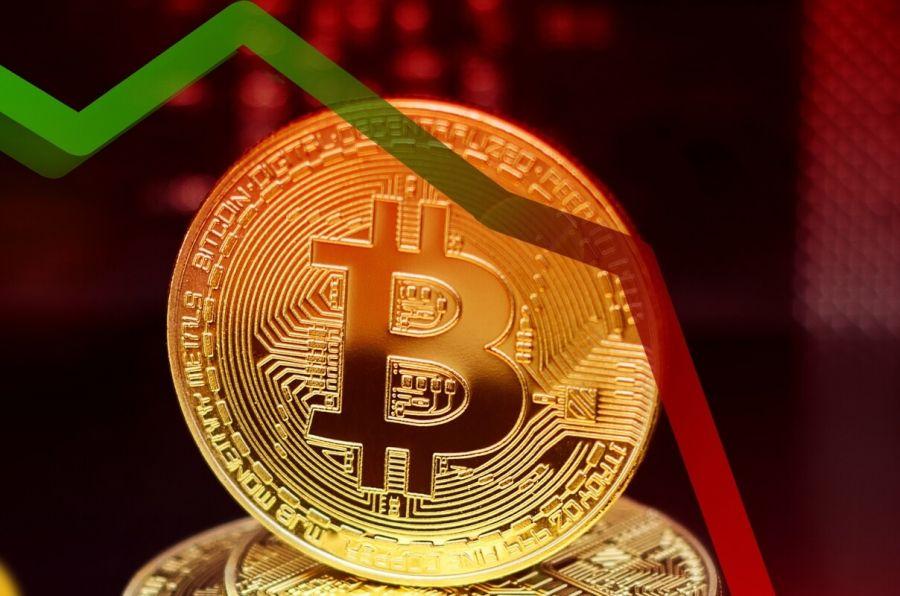 As of press time on Monday morning (09:19 UTC), bitcoin was down by 3% over the past 24 hours, as well as 6% in a week, trading at USD 9,127 - but after dipping briefly below the USD 9,000 mark in early Monday trading.
The bearish move for bitcoin largely followed the stock market, with US S&P 500 index futures pointing to an opening on Wall Street about 2.04% lower than Friday's close. Similarly, stock traders also remained bearish across Asia on Monday, with major indices in Japan, Hong Kong, and Australia all pointing lower.
Today's drop lower follows another bitcoin and stock market sell-off last Thursday, which sent the price of bitcoin down by almost USD 1,000 in a single day, from just under USD 10,000 to just above USD 9,000.
Not surprisingly, the latest market action has led to an increase in correlations between stocks and bitcoin, leading some crypto traders to keep a close eye on what happens in the traditional financial markets.
"I think it's definitely part of the broader sell-off that we also saw in equities last week," Vijay Ayyar, head of business development with crypto exchange Luno, told Bloomberg. "We tapped liquidity at the USD 10,000 level and are now coming back down. I expect USD 8,500 to hold, but if not we're looking at USD 7,700 and then USD 7,100."
Adding to the bearishness for the number one cryptocurrency today was also a drop below a trend line that has supported the market since the major crypto market crash in mid-March, as well as a break of the key 50-day moving average line.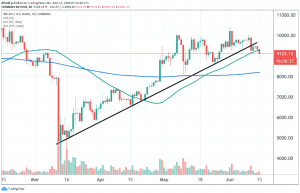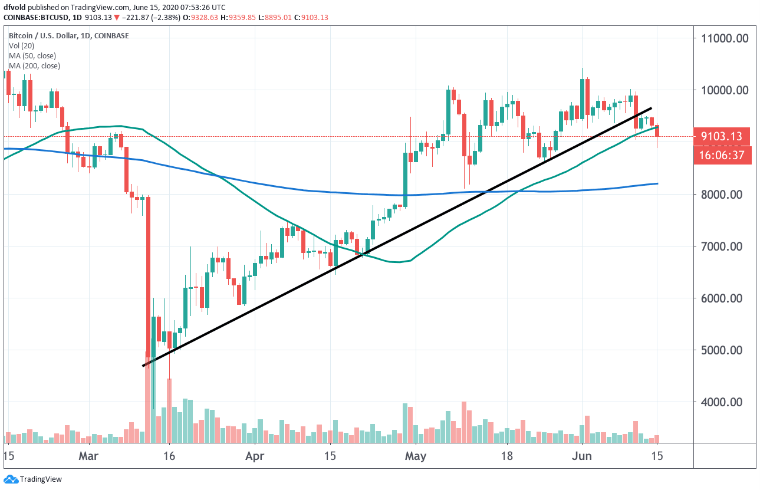 In addition to a somewhat bearish-looking chart, however, some Twitter users also pointed to weaker on-chain usage data over the weekend. According to Charlie Morris, a fund manager at asset management firm Atlantic House, on-chain statistics for bitcoin are now "dire," with everything from network velocity, to transaction value and fees pointing lower. "Can't see price holding up. Fair value <$7k," the fund manager warned his Twitter followers on Sunday.
Further, some are also keeping an eye on changes in bitcoin's volatility level, which according to one trader is now back at the low level seen just before the March market crash.
Other reactions:
---