Bitcoin Prices and Ethereum Prediction; The Factors That Could Propel BTC and ETH To New Heights
Disclosure: Crypto is a high-risk asset class. This article is provided for informational purposes and does not constitute investment advice. By using this website, you agree to our terms and conditions. We may utilise affiliate links within our content, and receive commission.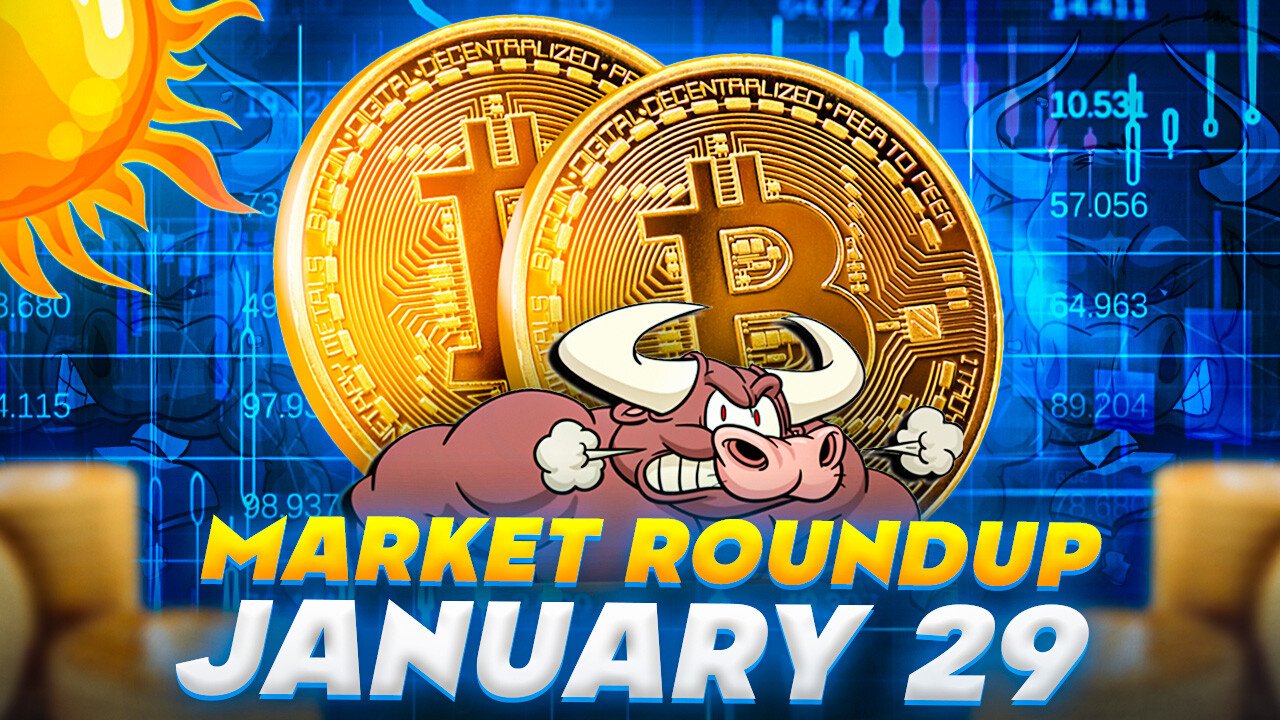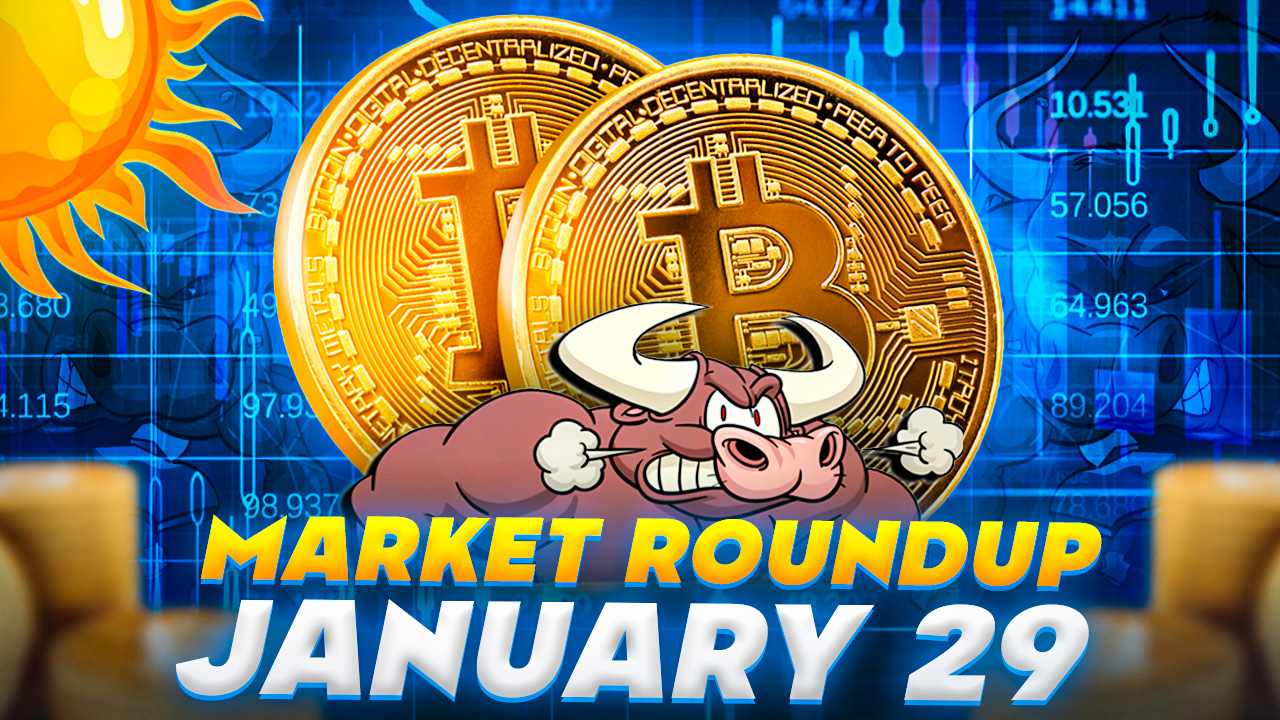 Bitcoin and Ethereum have been two of the most popular digital assets in the world, with their prices having seen a huge surge since their inception. As more and more people become interested in cryptocurrencies, it is important to understand what factors could propel Bitcoin and Ethereum to new heights.
This article will discuss the various factors that could affect the prices of these two popular digital currencies, including fundamental and technical analysis.
In the past 24 hours, the crypto market cap has increased by 1.45% to a staggering $1.71 trillion while trading volume has gone down by 7.81%, amounting to $79.382 billion.
The value of #Bitcoin continues to rise, proving its worth as a solid investment opportunity.

— Estelle Sweet (@Petersenoynb446) January 25, 2023
DeFi's market share in the 24-hour cryptocurrency trading volume was around 0.01% with a total of $9.84 billion. However, stablecoins represented 99.99% at $79.82 billion and Bitcoin had a 41.65% market dominance at the time of writing, trading at $37,527.19 today.
The Factors That Could Propel BTC and ETH To New Heights
In the upcoming week, crypto investors will watch the US Fed Fund Rate and US Nonfarm Payroll figures intently.
US Fed Fund Rate & FOMC
February 1st marks a hectic week for central banks as the Federal Open Market Committee (FOMC), Bank of England (BOE), and European Central Bank (ECB) all gather to announce their respective Interest Rate Decisions.
All the #FOMC dates for 2023. pic.twitter.com/IhnBauEdz6

— I WOKE UP ON MARS ☄️ (@iwokeuponmars) January 23, 2023
The CME FedWatch Tool predicts a high probability (98%) of the Federal Open Market Committee hiking interest rates by 25 basis points and setting the target range for the federal funds rate at 4.75%.
The difficult decision to make is whether the central banks will deliver a dovish or less hawkish rate hike. Economic performance since December has been below expectations as seen through retail sales and manufacturing data. Furthermore, inflation components have been weaker than usual.
Average Hourly Earnings experienced a considerable decrease while the Consumer Price Index (CPI) for December marked its first negative reading since May 2020. Central bankers have been active over the past month and most of them are predicting a 0.25% rate hike this week and possibly another 0.25% increase in March.
This is interesting, so as of TODAY:

the probability for another 25 BP rate hike at the 2nd FOMC of the year (3.22) now stands @ 79.1% but at the 3rd meeting (5.3) the probability of a 25 BP is only 31.9% , 55.6% for no hike and even 12.4% for a 25 BP rate CUT 👀👀 whaaat pic.twitter.com/FpIBbMzdtH

— Satoshi Flipper (@SatoshiFlipper) January 22, 2023
Is it possible that the FOMC could indicate a 0.25% rate rise this week, yet decide to take a pause to review the cumulative hikes similar to what the Bank of Canada did?
The decision on the rate of returns for cryptocurrencies will have a significant impact on their price movement in the market.
US Nonfarm Payroll Figures
The US nonfarm payroll figures provide an indication of the strength of the economy by tracking total employment outside the farm sector. This data is used by traders to make decisions about when to buy or sell cryptocurrencies and other digital assets. The current choppy session in the crypto market can shift to a volatile market upon the release of US NFP figures next week.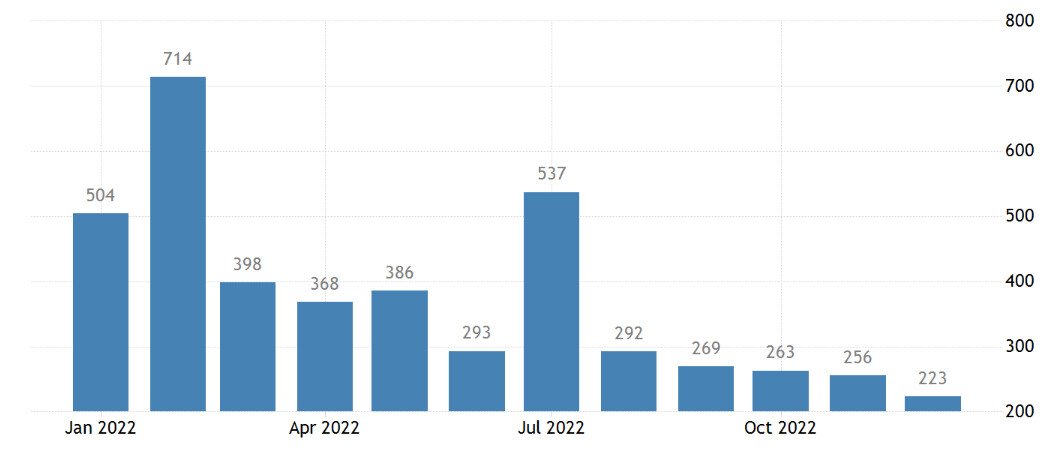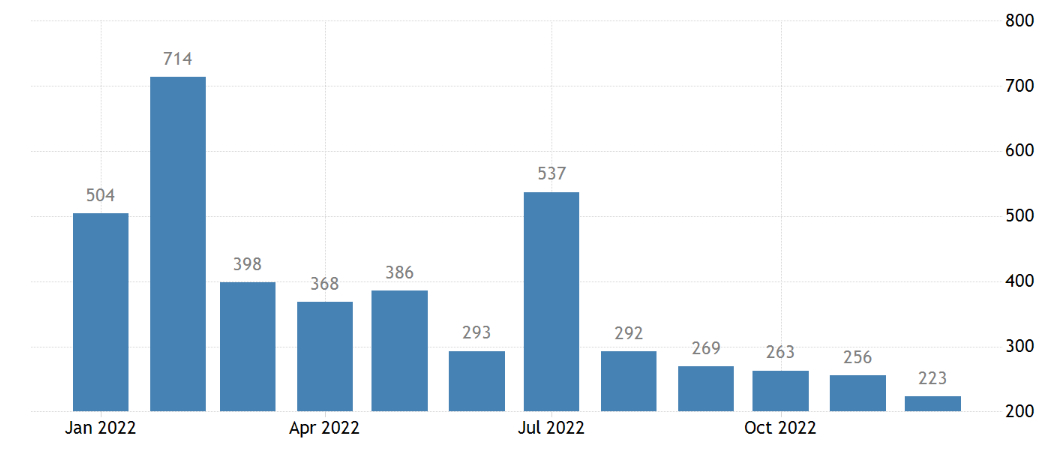 After a downwardly corrected 256K increase in November and topping market forecasts of 200K, the US economy added 223K jobs in December 2022, the least since December 2020. Increases in payroll employment totaled 4.5 million in 2022, or an average of 375 thousand per month, compared to 562 thousand in 2021 and 168 thousand in 2019.
The labor market is gradually returning to normal following the shock of the epidemic, and the report shows that hiring is slowing down, albeit it is still strong.
US Economic Calendar. Fed Interest Rate Decision, FOMC Statement, Unemployment, Private Nonfarm Payrolls.
​#Economic_Calendar #ES #ES_F #SP500 $ES $SPY $SPX #NQ #QQQ #NQ_F #ZB_F #GC_F #CL_F #eurusd $EURUSD pic.twitter.com/8qLHYgM2Vy

— QuantScraper (@QuantScraper) January 28, 2023
According to Fed projections, the labor market will continue to be tight in 2023, but job creation will stall and the unemployment rate will climb to 4.6%.
Amid rising interest rates, sluggish consumer demand, and a worldwide economic slowdown, many large technology corporations have already announced major layoffs.
Bitcoin Price
As of today, the current Bitcoin price is around $23,223 & its 24-hour trading volume is around $17 billion. According to CoinMarketCap, it has a market cap of $447 billion and occupies the 1st spot. There's a circulating supply of 19,275,881 BTC coins with a maximum supply of 21 million BTC coins.
The technical outlook of Bitcoin has not changed significantly recently as the BTC/USD continues to trade in a narrow range between $22,900 and $23,400. If Bitcoin's worth dips below $22,900, the market can be expected to take on a bearish trend, potentially sinking as far down as $22,400.
If it continues to fall to $21,750, we may see an even more bearish trend.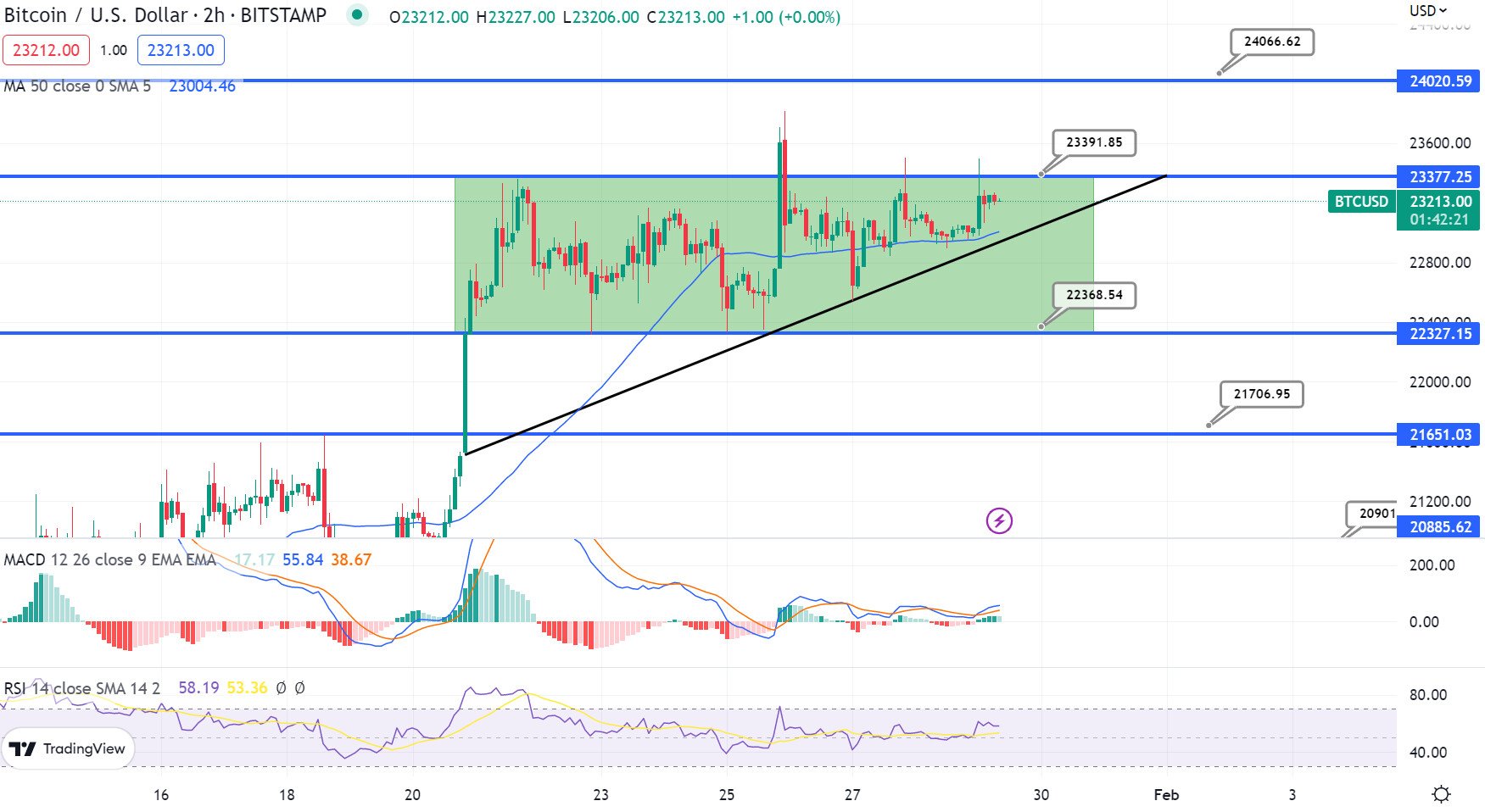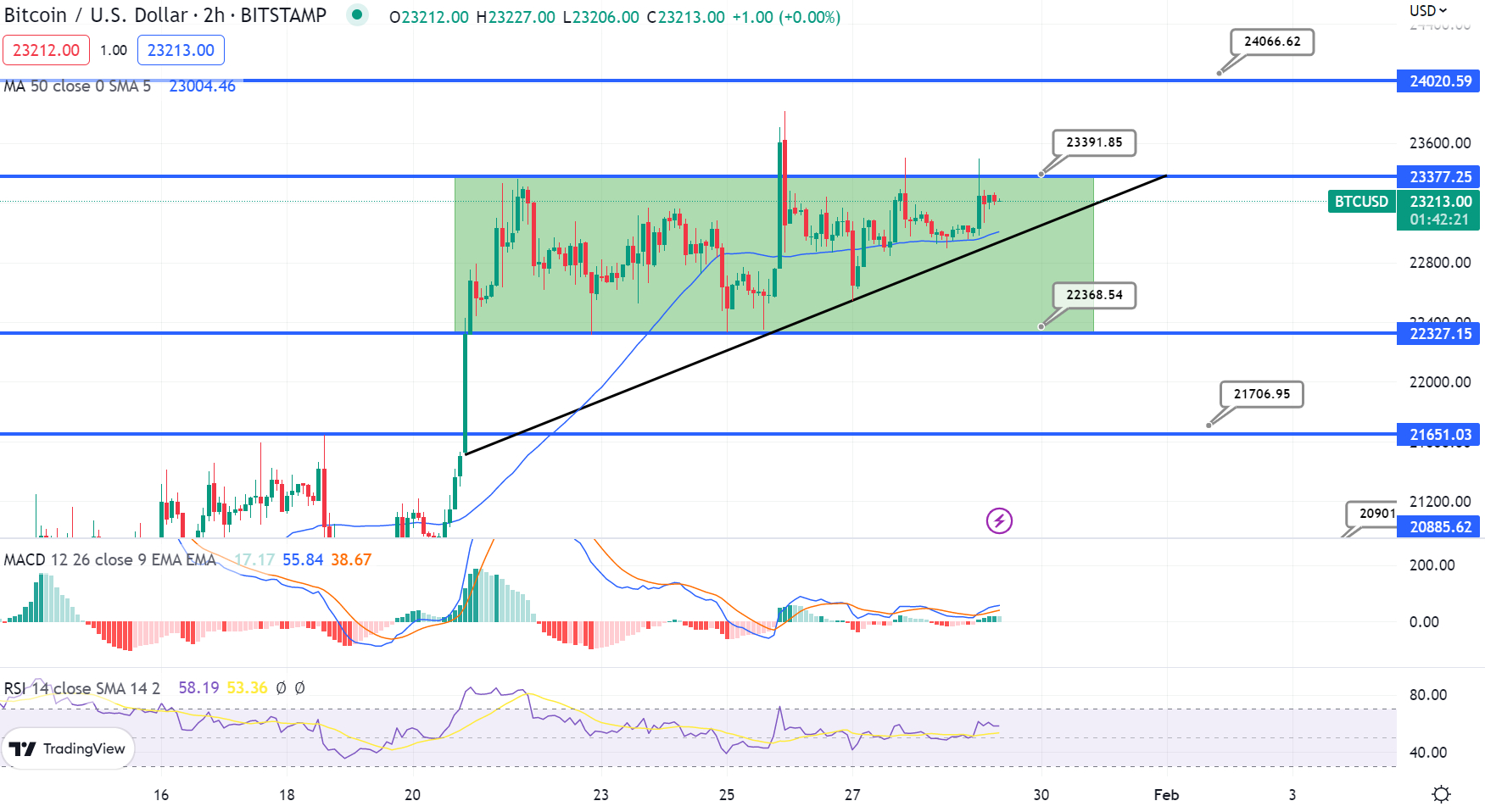 At the moment, Bitcoin's immediate resistance level is set at $23,250. If it manages to surpass that point, the cryptocurrency may reach a high of $23,900 and even $25,150.
Ethereum Price
Ethereum is currently trading at $1,593 and has experienced a 0.50% increase in the past 24 hours with a total trading volume of $6.8 billion. It's ranked 2nd on CoinMarketCap, with a live market capitalization of $195 billion.
Over the course of four hours, ETH/USD has been trading choppily, holding just below $1,600. Closing candles under this level has strong odds of increasing downward pressure on Ethereum. Additionally, Ethereum has formed a symmetrical triangle pattern, which is indicating indecision among investors.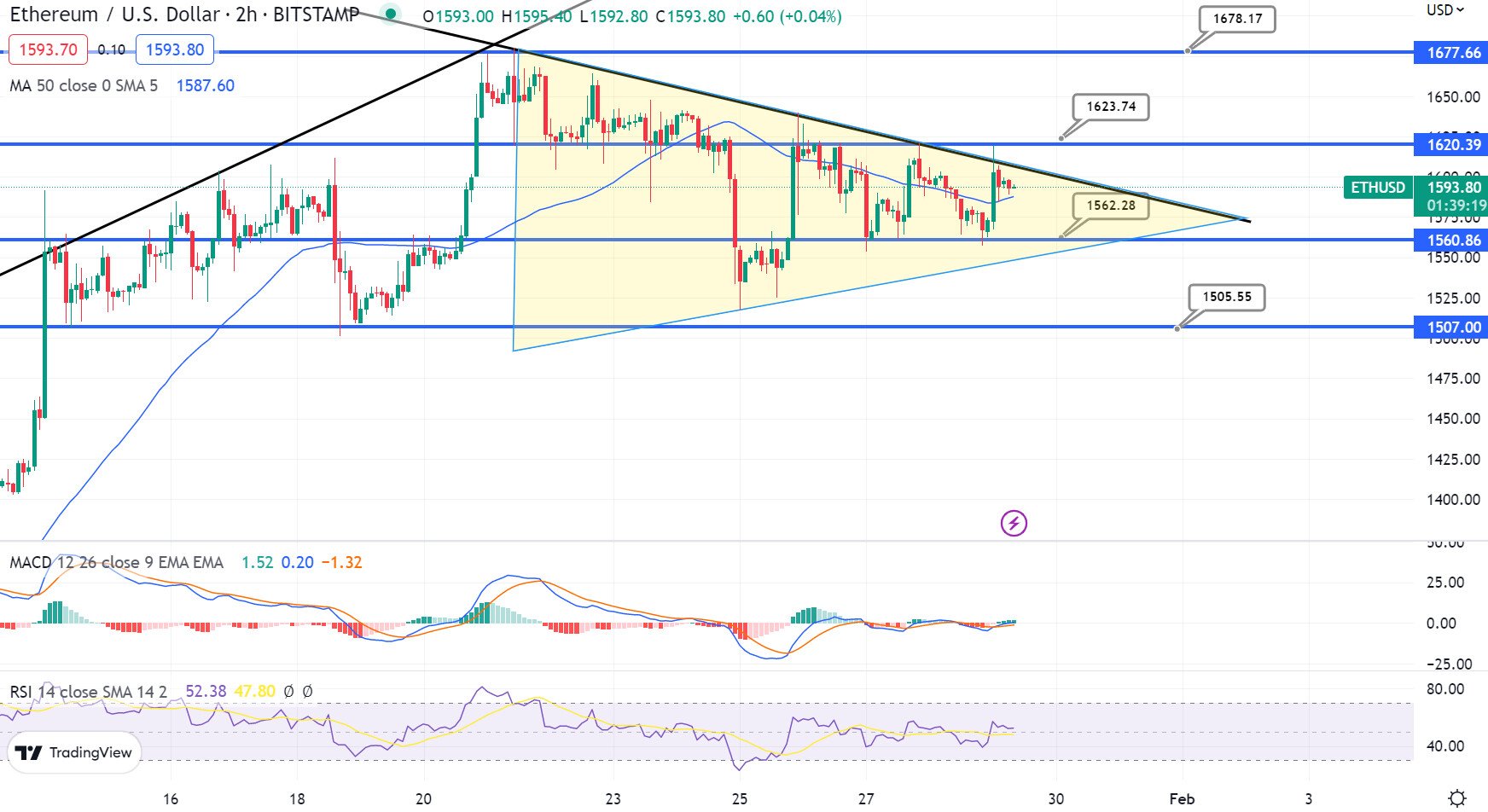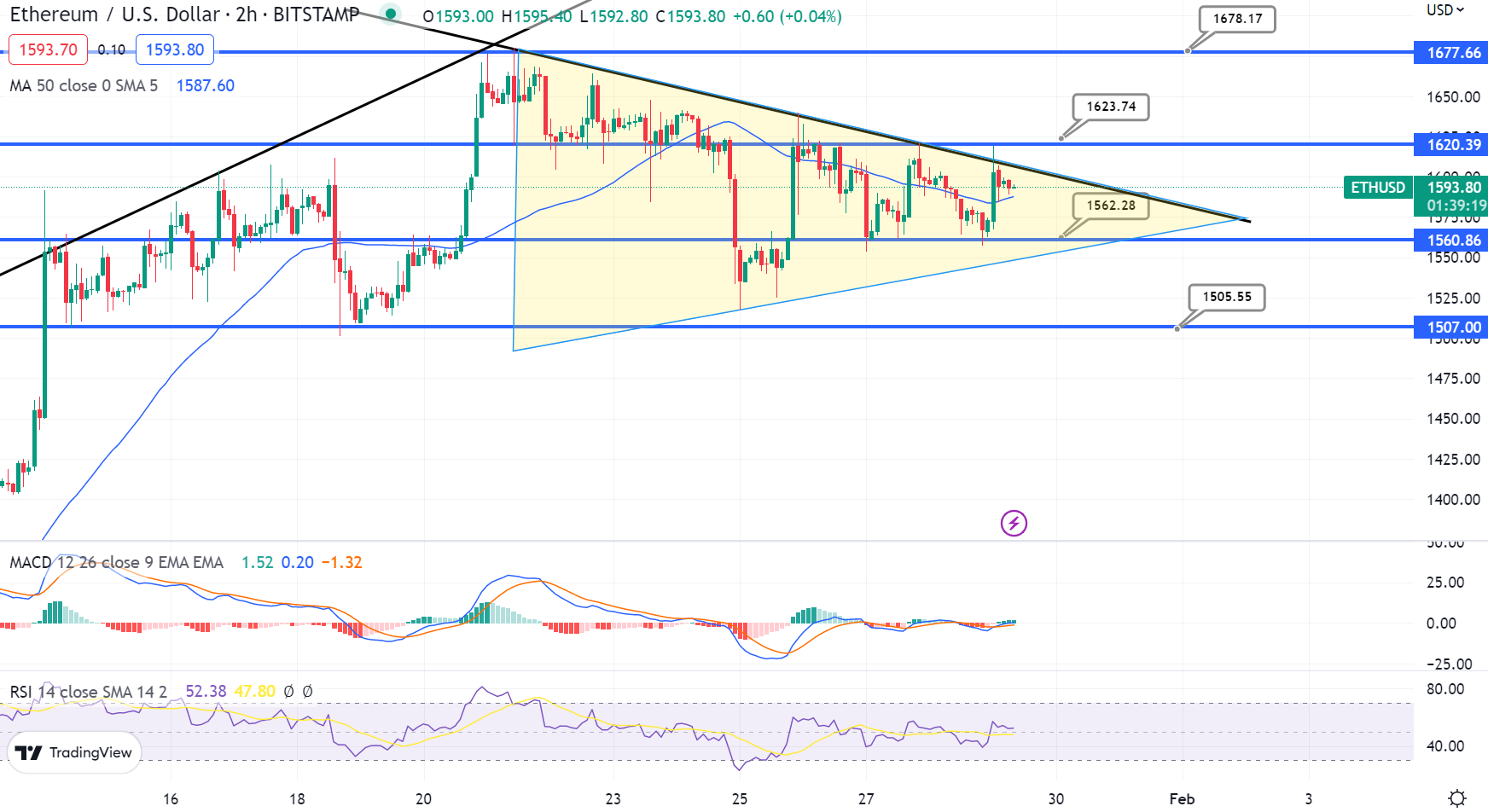 On the lower side, support is present at $1,560, and a break below this level could lead ETH toward $1,500. Conversely, a bullish break above the $1,625 level could send ETH toward the $1,680 mark.
Bitcoin Alternatives
The top 15 cryptocurrencies for 2023 have been assessed by CryptoNews Industry Talk. There are lots of alternative projects worth investigating if you're searching for a better prospective investment opportunity.
New altcoins and ICO projects are added to the list on a weekly basis.
Disclaimer: The Industry Talk section features insights by crypto industry players and is not a part of the editorial content of Cryptonews.com.
Find The Best Price to Buy/Sell Cryptocurrency


---