Bitcoin Price Prediction: Insights from BlackRock CEO and Calls for DE Dollarization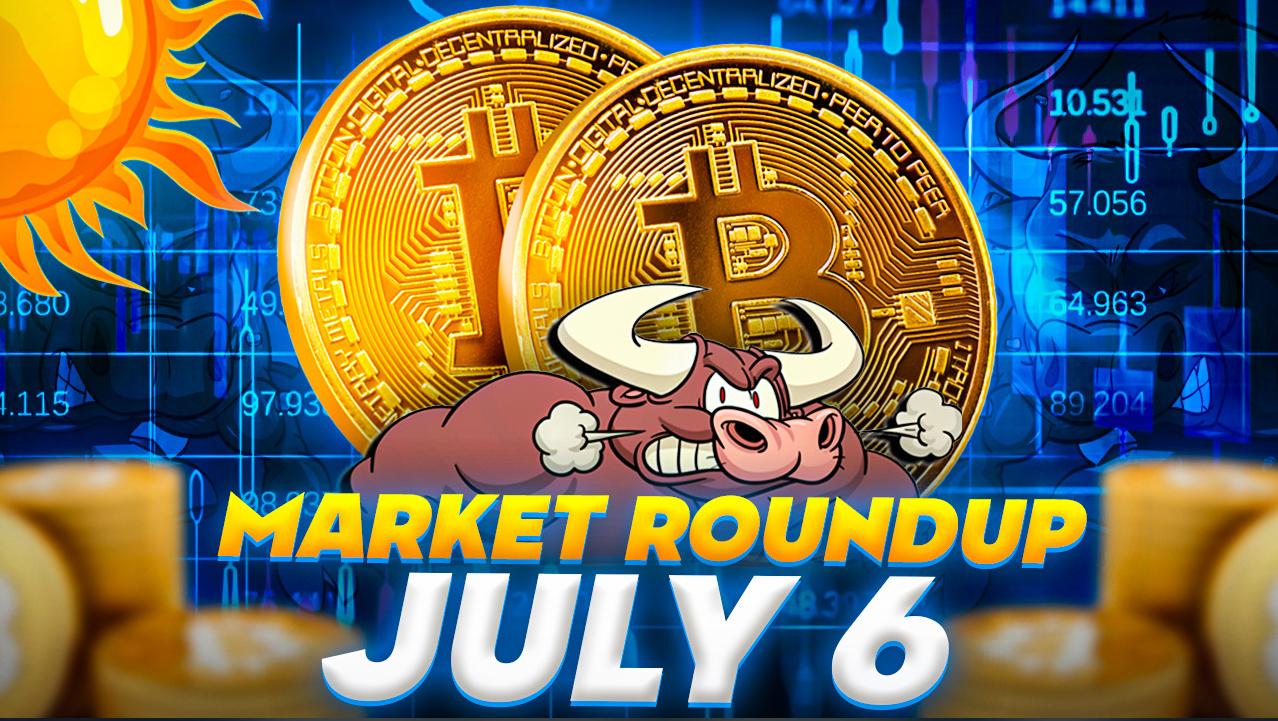 Bitcoin price is currently trading at $30,543, experiencing around 1% decrease on Thursday. Notably, Larry Fink, the esteemed leader of BlackRock, has expressed his support for Bitcoin, recognizing its potential to revolutionize the financial landscape.
Despite the recent decline, Bitcoin is still up 1% for the week, highlighting its resilience and ongoing market interest.
Furthermore, there is an increasing chorus of voices advocating for the de-dollarization of the global economy, with Bitcoin being seen as a potential alternative store of value.
In this context, it becomes essential to explore the implications of BlackRock's insights and the growing calls for de-dollarization on Bitcoin's price and future prospects.
BlackRock CEO Larry Fink Believes Bitcoin Holds the Potential to "Revolutionize Finance"
In a compelling interview on July 5, Larry Fink, the CEO of BlackRock, the world's largest asset manager, described Bitcoin as a global asset that serves as a digital representation of gold.
Fink suggests that instead of relying on gold as a traditional hedge against inflation, investors should consider Bitcoin, as it also offers protection against currency devaluation.
During the interview, Fink also highlights BlackRock's mission centered around hope and emphasizes Bitcoin's role as an international asset and a store of value accessible to all.
By aligning his company with the leading cryptocurrency and positioning Bitcoin as a secure alternative to gold and various fiat currencies, Fink presents BlackRock as a source of hope in the financial landscape.
Under Fink's leadership, BlackRock has been actively pursuing the introduction of a Bitcoin exchange-traded fund (ETF), with Coinbase partnering to provide surveillance.
However, it remains uncertain whether the Securities and Exchange Commission will approve the proposed BTC ETF, as previous applications have been rejected.
Nonetheless, Fink's positive remarks about Bitcoin have helped to limit further price declines in the cryptocurrency.
Iranian President Calls for DE Dollarization at SCO Summit
Ebrahim Raisi, the president of Iran, has advocated for DE dollarization, claiming that any attempt to "shape a fair international system" necessitates the elimination of the US dollar.
The Iranian president emphasized that the supremacy of the dollar has served as the cornerstone of the Western system of control.
The introduction of financial payment mechanisms based on contemporary technology to ease financial transactions between members and commercial partners, particularly in multilateral frameworks, is welcomed by the Islamic Republic of Iran.
Vladimir Putin, the president of Russia, and Xi Jinping, the president of China, both advocated using national currencies in trade agreements during the summit. Putin claims that over 80% of business dealings between Russia and China occur in Chinese yuan and Russian rubles.
This anti-dollar headline weighed on the US dollar, which ultimately helped Bitcoin prices to find a support.
Bitcoin Price Prediction
Bitcoin faces resistance around the $31,000 level, but it is holding just above it at around $31,050.
A bullish engulfing candle on the daily timeframe suggests a potential bullish trend.
If Bitcoin breaks above the $31,350 resistance, the next target could be $32,500 or even higher at $34,150.
Technical indicators like the RSI and MACD indicate a positive sentiment, and the 50-day exponential moving average supports the upward trend.
On the downside, immediate support levels are around $30,500 and $29,650, with a potential decline towards $28,650 or even lower to $27,900 if $29,650 is broken.
Monitoring the $31,000 level is crucial for identifying a potential buying trend in Bitcoin.
Top 15 Cryptocurrencies to Watch in 2023
Stay informed about the latest initial coin offering (ICO) projects and alternative cryptocurrencies by regularly exploring our carefully selected collection of the top 15 digital assets to watch in 2023.
This thoughtfully curated list has been compiled by industry experts from Industry Talk and Cryptonews, ensuring that you receive professional recommendations and valuable insights.
Stay ahead of the game and discover the potential of these cryptocurrencies as you navigate the ever-changing world of digital assets.
Find The Best Price to Buy/Sell Cryptocurrency
Disclaimer: Cryptocurrency projects endorsed in this article are not the financial advice of the publishing author or publication - cryptocurrencies are highly volatile investments with considerable risk, always do your own research.
---